Renting a car is cheap and convenient: how to reduce the cost of travel by renting a car
Car rental on vacation. Source: Pixabay
Traveling by rental car has become a norm of our life. The demand for the service grows every year. The ability to save the cost of travel and accommodation, independence from schedules, delays and carrier rules, more route options - has made this service competitive in the tourism industry. However, the cost of car rentals has increased by 53% over the past two to three years. This has become a deterrent to many. Don't be in a hurry to give up your freedom of movement and action. Tips on how to rent a car cheaply will make it possible to continue moving and traveling this way. Stay ahead even with the rising prices of the service.
When is renting a car a good deal?
You don't have time to dock flights or adjust to bus, ferry, or train schedules.
It's definitely faster and more reliable to get to the place by car
The cost of car rental services including gas, insurance and paid parking per number of passengers is cheaper than the cost of tickets and overnight stays with accommodation for the same number of people
the costs of transportation during the entire trip (road between the planned destinations, payment for sightseeing tours, calculations for minor shopping trips) will temporarily and financially exceed the inexpensive rental car.
Freedom of movement and action is a priority for you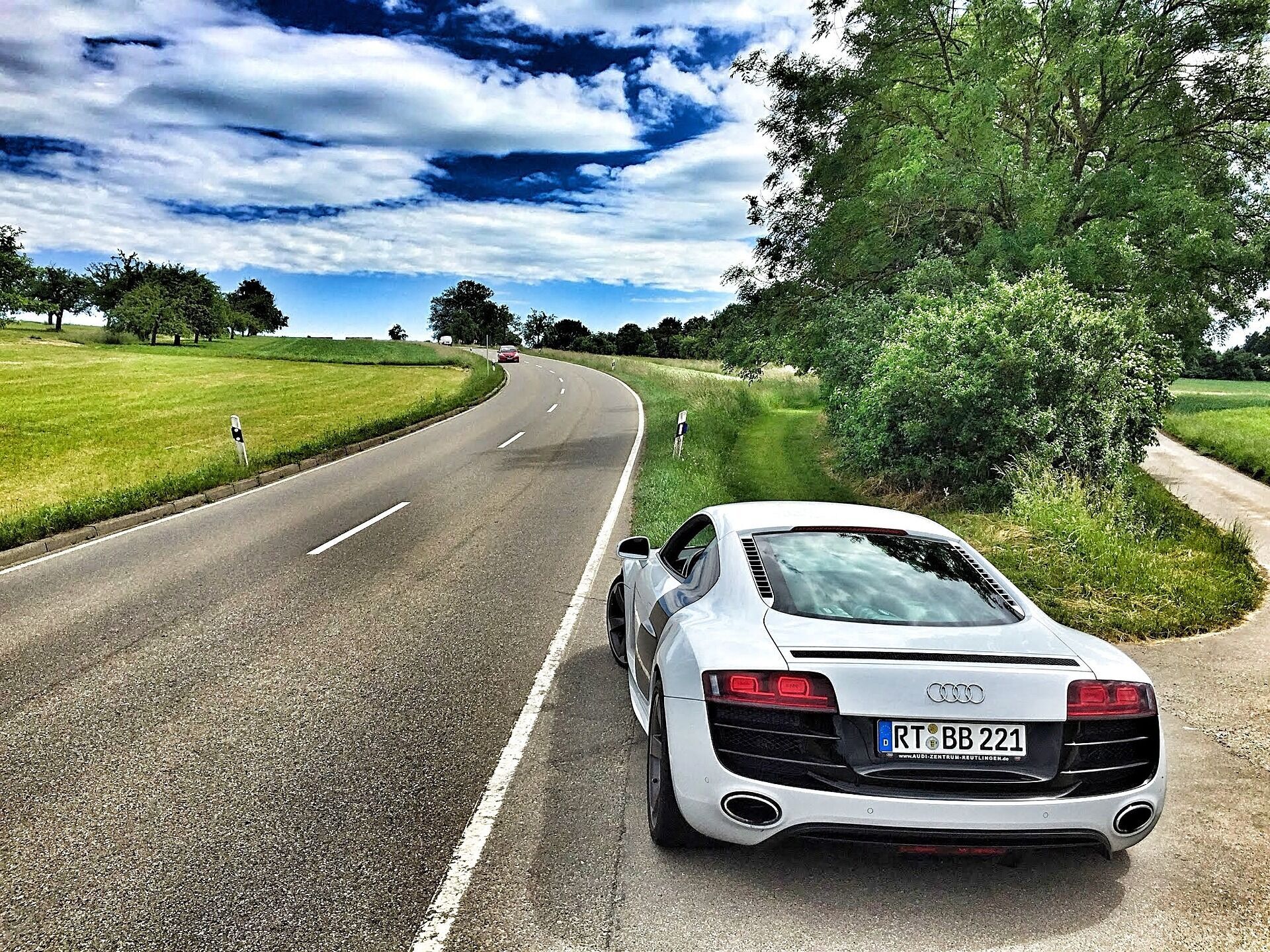 What documents and means of payment are required to rent a car?
Before proceeding with saving tips, make sure that such a service is definitely available to you and the time to compare, search and call will not be wasted.
A valid driver's license. Make sure that your driver's license will not expire during your trip. If you do not have a plastic driver's license, but a paper one (exchange must take place before 2033) - make sure that you will be able to use it in another country
A credit card. Without it you are likely to have difficulty paying your rent. Debit and travel cards are not usually accepted. What nuances you should know about paying by credit card, see below
Certificate of Insurance. You will definitely need it if the insurance is not purchased together with the car rental
Where do I start looking for an inexpensive rental car?
The first thing to do is to study the comparison sites of such a service. We will tell you about some of them in more detail. Keep in mind when you look at websites that some of the data may not match the main company website. This is not a pattern, but you should check all the information carefully, especially with regard to additional fees or liability of the company in various cases of accidents.
Don't delay your search until the last days. Booking early is the first thing that will help you save money and make your car rental cheaper. In some cases, you can save up to £100 for each day of rental
Look for sites that offer free cancellation if you're worried about finding a lower price period. Read the terms and conditions carefully, as free cancellation options may cost a little more.
Car rental companies sometimes charge extra for drivers in certain age categories (under 25 and over 75). Comparison sites may include this fee in the total cost. But the rental company may ask you to pay the fee separately when you arrive at the checkout.
Check the terms of the post-rental cleaning fee. Make sure the amount is included on the comparison site and will not come as a surprise to you after the trip.
Find out if the car will be delivered to the airport or if you will need to take a bus to pick it up. Payment for car delivery services to the airport or train station may already be included in the price or be a separate item. Consider this in your budgeting.
If you need a vehicle with automatic transmission - specify this point. In the U.S. automatic is the norm, but in Europe the norm is manual and automatic may cost a bit more expensive.
Websites to compare car rentals
compares more than 1,000 car rental sites, including brokers and travel agents
drivers ages 21-99
advanced options in the filter (helps options match your needs more closely)

a small number of sites for comparison (20+)
drivers from 18 to 110 years old
"fair fuel" policy search option is included

search sites 20 +
drivers 21 - 75 years old
A wide filter of the right criteria

More than 50 sites in comparison
drivers 18 - 99 years old
not many filters ( you can't choose gearbox, "fair fuel", air conditioning)

over 60,000 locations
most reservations can be cancelled for free or subject to 48 hours
refund the difference in value found cheaper for the same deal
no hidden fees
Save more with cashback sites!
Decided on the lowest price and acceptable terms? Try lowering your rates some more - by cashback sites. See if you can make a deal with the company of your choice, through such a service. If so, you will be able to get some of your money back and cash it out. Before you make your final decision, google: "all about cashback sites", "how cashback sites work". Remember that you won't get your money back right away.
Save on class - win in volume!
Lower class cars are always cheaper - a very controversial statement. Compare the features you get and you will find that a compact, higher class car can cost less than the lower class standard because of the presence of comfortable extras.
Low demand for higher class cars, too, can lower their cost.
The same applies to large cars: vans and station wagons can cost less than the standard, in addition you get a roomy trunk (which is important for travel) and extra space.
The class of car you used to use has gone up in price? Try contacting the company directly, be diplomatic and try to negotiate a discount. Often companies are interested in their customers.
There is a little trick that some people use. When choosing a car of economy class, which are in great demand, it may happen that it won't be on the lot. And then for the same amount of money you have the right to get an upgrade. The main thing is not to miss the size at all, otherwise you risk not only getting stuck, but also paying a little extra for a parked car of a higher class.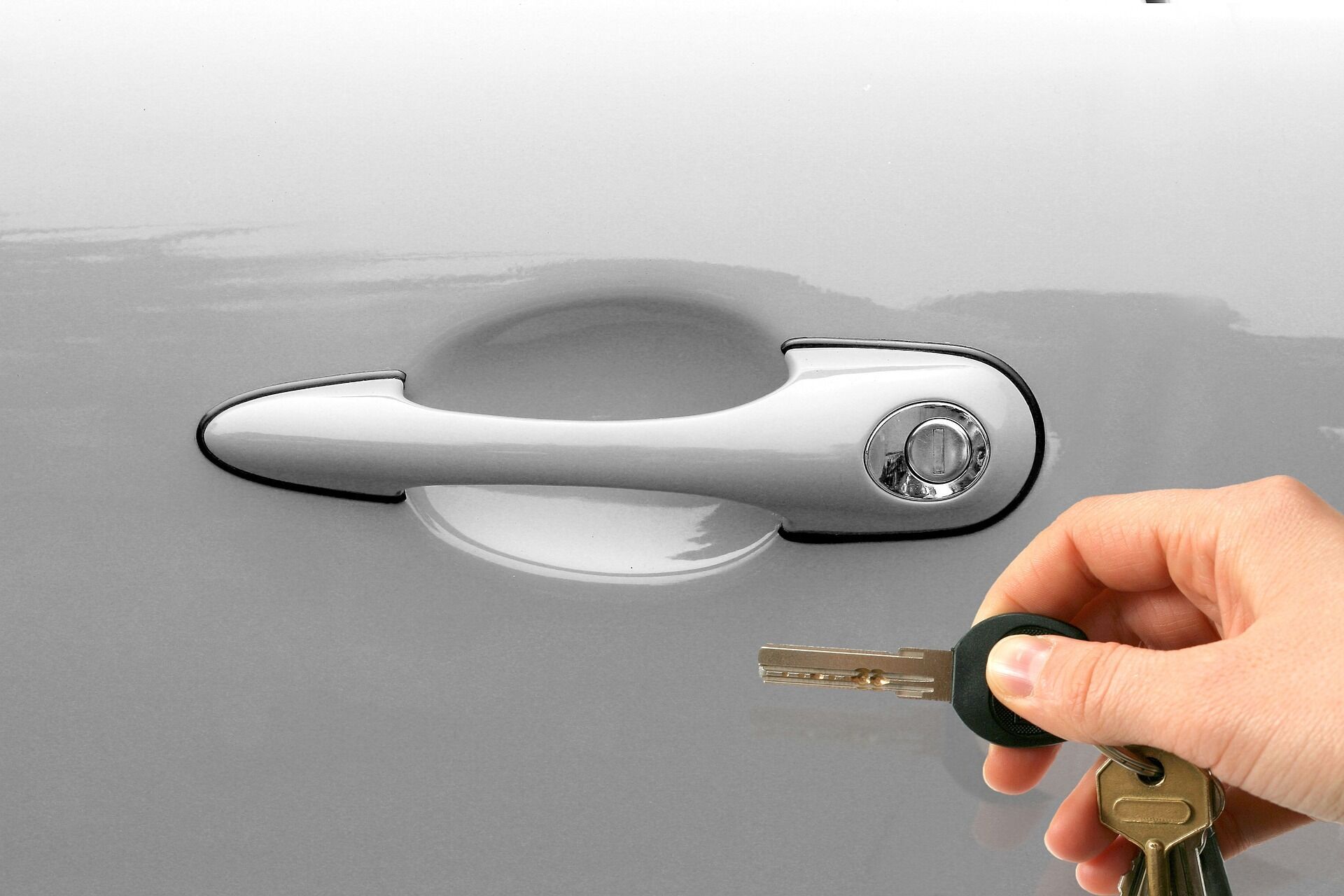 Know your rights to a quality product!
Always remember that you are paying your own money, not doing you a favor. Even if you find the lowest prices for a rental car - it does not mean that the product may be in unsightly condition. Always check the rental vehicle carefully inside and out (including the trunk and hood).
You have the right to demand compliance:
the vehicle must be clean inside and out
tires must be inflated
full fuel tank
сompare the appearance of the car with the details in the contract. If any scratches or dents are omitted, take the trouble to make sure that they are noted on the document. You can take pictures of all the damages and imperfections, to avoid unnecessary claims for the car's return.
a quick test-drive will determine the condition of the car inside. Pay attention if anything knocks, squeaks or rustles in the wrong way. Carefully read the instructions for breaking the car on the road. If the company can't replace a broken-down car on the road, it will be required to reimburse you for your losses in the event of a workshop or tow truck.
If you find any non-compliance, you have the right to ask for their correction as soon as possible or to diplomatically hint at a discount for poor quality services.
The cost of additional devices. Let's save money!
1. Full tank
Can become quite costly if you do not read the contract carefully. Clearly mark the fuel policy instructions in the comparison site filter. Double-check again at checkout.
When the trip is not long and there is unused fuel left in the tank, you risk losing a large amount if the refund payment is not spelled out. Find a company that provides refunds for unused fuel. Make sure they pay what you paid for and do not charge any additional handling fees. Sometimes a "full tank to full tank" provision is available. You can return all the fuel at a convenient price and lose nothing, even gain a little. Only the tank has to be really full, otherwise you'll pay extra for refueling.
Use the comparison site, for Gasbuddy's gas cost calculations, to compare "full tank" offers when comparing car rental firms.
2. Rental of a child seat
A must-have device in Europe for children under the age of 3, and sometimes the need for a booster seat for children under the age of 12. And all car rental companies are happy to offer you this service for around £5 per day. Don't rush to agree without considering all your options from flying with your own seat, to renting a child seat from airport rental companies.
Consider the stores and kiosks at the airport - you may find baby seat rentals for half the cost.
Check out the baby seat rental firms in town. You may be able to find free delivery to the airport and a price lower than what car rentals offer.
Inquire about buying a Bustapak from Trunki - it's a backpack that converts into a booster for a child age 4 to 12
3. Buying navigation
Pay only for what cannot be avoided. The question of navigating around the world today is solved quickly and completely free of charge. You just need to download one of the free applications on your phone.
The apps don't have the frills of satellite navigation, but they do a great job and will help you save money.
Google Maps, Navmii, Maps.Me - free navigation apps
4. Plus one
If you take a second driver on a trip, you will have to pay about £12 extra for each day. To find a good deal calculate the additional cost so that the car rental in the total amount was really not expensive.
Look for companies that do not charge extra if the other driver is your partner or spouse. The main condition will be to have the same address on your driver's license.
There are also companies that will not charge you extra for a driver (relative, husband, wife, partner) if you become a member. This is not a bad thing, because membership can provide you with further bonuses as well.
For example, if you are a member of USAA, AARP, AAA or Costco, some car rental companies may not charge you for a second driver.
5. Transponder
Paying $25 a day for a device you can do without is just wasteful. Instead, purchase a road map for toll roads and spend a one-time fee of about 20 bucks. Consider other toll road payment options and don't overpay for gadgets.
6. Additional insurance
Basic insurance is already included in the cost of renting a car, but it is unlikely to cover damage to the car in an accident. It will cost you a pretty penny if you have an accident. But by offering you extra insurance, car rental firms greatly inflate its cost (up to £25), earning extra.
Find out how to get an extra policy from a disinterested provider. You can insure your extras for as little as £2. Act on the scheme in the event of an accident. You pay between £100 and £1,000 to the rental firm in the event of a claim, and then recover your money from the additional expense insurer.
Excess policies often cover more than you would get in the, offered by the rental company, insurance. Buying separate insurance can cost as much as £17, but will save you a considerable amount when you return the car due to extended coverage.
You should have a suitable deposit on your credit card to buy extra insurance. Make sure it is available before you decide.
If you have a good driving record, you can ask your parents to put you on the insurance.
Some credit card holders already own additional insurance. This way you can save up to £30 per day and make car rental cheaper.
When traveling abroad, you will need additional insurance, even if you have basic or credit insurance.
Could it be cheap to rent a car at the airport? What do the statistics say?
Renting a car at the airport is a convenient service, but not for those who want to save money. That's because airport charges, a very insidious surcharge - can range from a few dollars a day to three-digit sums. Overheads, vaguely named, as "customer service fees" - may be a fixed amount or a percentage of the total cost. For a long trip, it's going to take quite a bit out of your wallet.
The difference between airport parking and its urban competitors was skillfully demonstrated in a 2022 NerdWallet study. More than 360 rental offers in cities near America's 20 largest airports were taken into account. A comparison of weekly car rentals, between the 8 major airport companies and their urban opponents, showed: on average, your savings of hiring, a car in urban rentals, would be £126. By using the companies in the cities, you make car rental cheaper by 26%.
Factor into your calculations the cost of a cab or bus to get to the rental, or add the amount of car delivery to the airport.
Membership helps with discounts
Those who have a Costco membership can experience pleasant surprises the next time they rent a car. An added bonus will be the addition of a driver for free.
AAA membership also has its perks: there is a discount on Hertz rentals and no charge for drivers between the ages of 20 and 24.
Frequent airline flights are rewarded with discounts of up to 35%, on car rentals at the airport. Which will be a convenient and advantageous offer if you want to rent a car cheap.
Alternative and non-traditional ways to save money on car rentals
Man is good at making things up. And here the desire to save money and have the freedom of movement, has borne its fruit. Next to the traditional car rentals, we found completely unconventional ways to rent a vehicle. They help to deal with a shortage of rental cars and can close the issue on a small budget. The emergence of these options is made possible by individuals offering their cars for rent and car dealership owners who have decided to compete in the service of transportation.
If you can't find a cheap way to rent a car, try the options below.
1. The Turo app
Works similarly to Airbnb, only for cars. It allows you to make reservations online or through the app. In this case, you rent a car not from the company, but from a private person.
In this option, you can pick up the car by appointment:
at the home of the car owner
at a neutral location convenient to both parties (a store, mall, or park)
the owner can deliver the vehicle to you, most likely for an additional fee
there is the option of taking the car to the airport or hotel - very convenient and less expensive in comparison with official rental companies.
And by taking advantage of the TuroGo offer, you will not have to meet the owner. You will be able to unlock the car that is at your convenience with the app
Usually the age of the driver is limited and starts at 21 years old. But for an additional fee for younger drivers, you will be able to use the service from 18
The return of the car is also in the place of agreement. With an individual it is more convenient to discuss all the details and come to a common convenient denominator.
Cancellation is possible up to one day before the agreed date, free of charge.
It all depends on the owner, but do not count on the car, licked to shine. All the same, it is not an all-inclusive
Agree about possible car breakages and damages, to avoid misunderstandings and disputes
2. Getaround Service
Getaround - allows you to rent a car from a private person without meeting the owner. You get the address or geolocation of the car location (city parking lot, garage of a high-rise, underground parking lot, etc.) and you can unlock it with the app.
driver from the age of 19 (if he has no traffic offences), or from 21 (if he has minor offences)
very convenient hourly rental service, you can use the service for small trips or for urban cargo transport
free cancellation up to 24 hours before the booking date
the disadvantages are the same cleanliness and the possible extra time spent when collecting and returning the car (codes on the garage door, slow valet parking)
3. Lyft rentals
Lyft Rentals a service from Lyft, launched in 2019 and quickly gained momentum. You book a car through the app, but have to pick it up at one of the company's locations. Sometimes these outlets are in places that aren't very convenient, so with every reservation you get credit for letting you get to the point comfortably.
In 2020, the company acquired a partner, Sixt. Since then, you can rent a partner car, through the Lyft app.
the age of the driver from 22 years old
Involvement of the company's employees brings its own advantages, it is much easier to solve difficulties when there is a specialist ready to help quickly.
free cancellation of the reservation is available up to 24 hours before the reservation date
there is no possibility to rent a car for several hours, the minimum time is 24 hours
4. Zipcar
Zipcar - a company that owns parked cars all over the city. For Zipcar, there are usually separate parking spaces or small lots set aside for them. You can unlock the cars with a special app and simply return them to the place you took them from when your lease expires.
drivers are allowed from the age of 18 (if you are a student), but as a rule from the age of 21
it is possible to cancel a rental one day in advance if you book a car for more than 8 hours and three hours in advance if you book less than 8 hours
there is a possibility of hourly rentals
high quality and cleanliness of the vehicles, as the service is provided by the company
You will only be able to use Zipcar if you have accepted the membership and paid a few fees. For example, the entrance fee of 25 dollars.
And even after contributions the services provided by Zipcar make car rental cheaper without losing comfort. A kind of golden mean in the world of transport business.
5. Silvercar from Audi
Specialize in Audi sedans and SUVs, which you can pick up at the company's specialized dealerships or some rental locations. They work through a convenient app, through which the car is unlocked and you can go on the road, returning the car after the rental.
the age of drivers from 22 years
there is a delivery of the car directly to the customer
a loyalty program of accumulating points, with which you can pay for additional days of rental
you can cancel at any time without paying any cancellation fees or penalties for the future
relatively not cheap if you just need any car that fits your parameters, but if you need an Audi, you'll be at an advantage for renting.
Do not be afraid to look for loopholes to lower the price of transport rental services. This is your opportunity and your money. Choose a few tips to make your car rental cheap or very cheap!