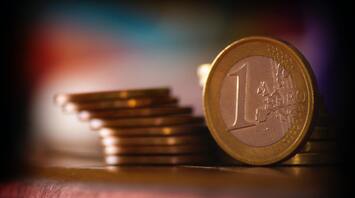 Some countries recognize only their own money for payment. Source: Pexels
Financial literacy allows you to manage your money efficiently and with care. Going on a trip abroad is often hectic and with little time to prepare. Put together a scheme for packing your purse for your trip in advance - it will save time and money. Quite the opposite result will occur when you dispose of funds chaotically: not enough cash - you spend from a debit card, or worse, a credit card; you buy cash in the airports exchange office, at an unfavorable rate; you withdraw cash at the nearest ATM - all this leads to a big loss of your capitals. Avoid such spontaneous situations and find out the best way to buy currency for abroad.
What currency is more profitable to take abroad?
The decision depends on your destination. Some countries recognize only their own money for payment, but many practice paying in several currencies, adding the option to pay internationally (euro, dollar).
Start with the unbreakable rules and you'll be a winner!
1. Multiple payment options abroad is a good thing!
By taking one means of payment (credit card or cash) on the road, you are not making your life easier and spending a percentage of your money for nothing.
Cash in another country's currency, at least in small amounts, should be in your wallet. It will help to pay where cards are not accepted and feel more confident when the Internet systems fail. See below for more information on where and how to buy foreign currency for your trip.
2. A credit card in the denomination of your country is the last acceptable payment option
Every £100 in euros or dollars will cost you at least £103, and often more. An unprofitable conversion rate on the loan plus a non-pound exchange fee, and interest if you don't pay it off by the end of the month - turns into a lot of money gifted to the bank. Don't be so generous!
3. When paying by card in local currency or pounds sterling, your choice of local currency
On the contrary, if:
for a regular debit card, the fee indicated by the ATM on the foreign denomination is less than 2.5%, choose sterling.
4. Never use credit cards randomly
Many cards charge £0.5 - £1.5 per transaction on top of the listed rate. Overpayments will be a pleasant surprise for the bank and utopia for your budget
5. Don't buy currency or top up a prepaid card with a credit
will be charged the same interest and fees as a cash withdrawal. (currency exchange and credit card fees, interest on cash withdrawals). Buying currency with a credit card is tantamount to the bank questioning your creditworthiness.
6. An overseas card is better than a credit card when paying for a rental car
The deposit you leave for the vehicle will most likely be in the currency of the host country. And a debit card is unlikely to be accepted. Consider having a foreign card or cash for the occasion.
7. Compare exchange rates in your country, abroad, and when paying by bank card in another country
Sometimes it is better to exchange pounds sterling for foreign denomination at the place of travel. But, often, a favorable rate in your own country. If such currency is open for purchase.
If not, scout out all the options in the other country, as the exchange rate at the airport exchange office is definitely not going to be the best for you. For example, Cuba has a separate currency for locals and tourists - their exchange rates are not the same.
8. Find out how much cash you can take into another country without declaring
There are limits on the amount of cash you can take in and out of the country. How much? It varies everywhere. For example, if you take out £10,000 or more, they will ask you to declare it at UK customs. Amounts may vary for euros and dollars. Be sure to check what currency you can take out and bring in.
Where to buy money for traveling: the pros and cons of options
There are plenty of ways to buy other money in today's world. Each has its own Achilles heel and advantages. Explore and decide which is the best and most convenient way to buy currency. And we will try to figure out which one is cheaper.
1. Buying online
The possibility of such a purchase from travel money companies is a convenient way to prepare in advance.
Pros:
The variety of currencies offered
Best prices
Many companies offer a buy-back guarantee. To avoid having to worry about the remainder of the money after your trip, most online firms offering travel currencies provide the opportunity to buy back the remainder at the original purchase rate. Sometimes such a guarantee is purchased for a small upfront fee.
Cons:
Additional shipping charges
Delivery time
Unreliability of delivery method
Minimum and maximum amount of money for the order
2. Exchange offices
Once you've monitored the points in your city and found out a favorable rate, don't forget to make sure you have the right denomination at the exchanger.
Pros:
It's possible to buy for cash with no fees or commissions
Quick solution
Cons:
The exchanger with a favorable rate may be far away
You do not have the currency you want at the moment
You may not be able to find the required denomination in your country
3. Exchange offices abroad
Pros:
Better than withdrawing from an ATM
Exchange offices at the airports
Exactly the currency of the country
Cons:
The exchange rate at the airport exchanger is usually low
Extra time needed to find an exchange office with a good exchange rate
Cash payment may not be available
4. ATM cash withdrawal abroad
A frequent need in case of force majeure or quick preparation for a trip. However, if you have a debit or credit card that does not charge interest on cash withdrawals from ATMs in another country, you can rest easy.
Pros:
Quick cash withdrawal.
no background checks or lengthy confirmation of transactions
availability of many ATMs
Cons:
Additional fees and interest, especially on credit cards
unprofitable exchange rate
questionable credit history
restrictions on cash withdrawals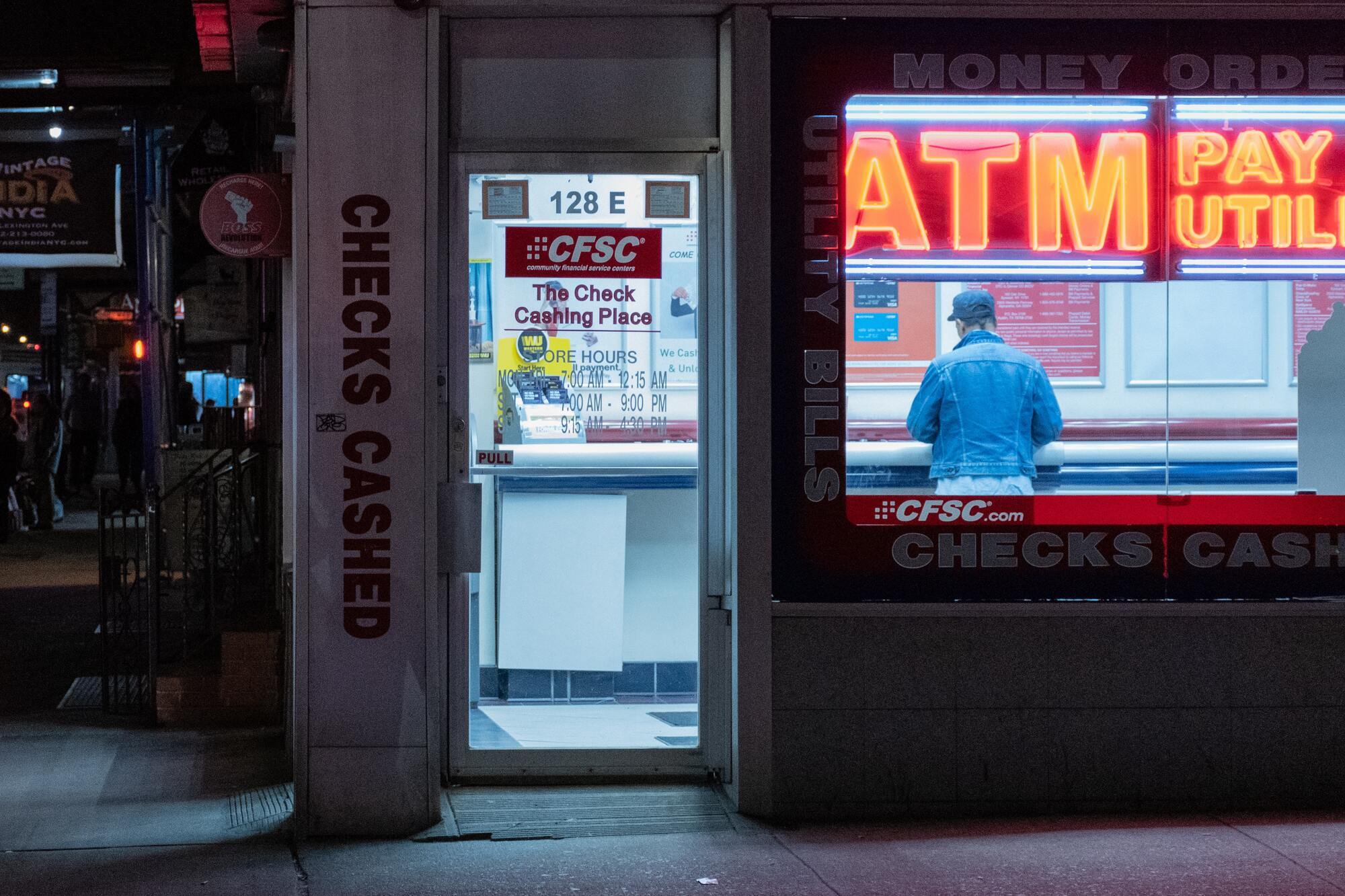 5. Ordering money in the store
Sometimes a very convenient service that can help out in time. Fare companies also provide their cards for sale in stores. And you can easily buy yourself a prepaid fare card.
Pros:
Instant availability of money
you can order in advance
numerous stores with a cash purchase service
you can pick up the money in the store and not have to pay extra for shipping
Cons:
not much choice
limitations on the size of purchase
time taken to compare rates
6. Local money changers
A very dubious and risky way to buy money. In this case it is better to have your own credit card with all the fees and interest.
Pros:
May be the only lifeline.
Cons:
The rate is always not favorable to you
Risk of fraud is quite high (from counterfeit money to crime)
Lack of evidence if something goes wrong
Which type of card offers the best way to use money abroad?
Debit or credit, travel or prepaid, or maybe cash? If you're still undecided, let's try to look at the terms and conditions of all the cards in more detail and see what the best way to pay abroad is for you.
Tourist credit cards
Special travel credit cards don't add extra fees to your transactions. So here you and the bank are on an equal footing.
Consider the fact that the card is still a credit card, and has a repayment period until the end of the month. It is safer for your finances to set a direct debit for the monthly repayment of the loan. There will be a credit check to get a travel card.
Pros:
favorable rate
Has Section 75 protection
Cons
May not be issued because of a bad credit history
You may not be able to repay the loan by the end of the month
Compare the benefits of travel credit cards:





Barclaycard Reward Visa

Transactions are not subject to fees and interest on card charges, as well as cash withdrawals abroad
Has 0.25% cashback
5 month subscription to Apple Music, Apple Arcade, Apple News+ and/or Apple TV+





Halifax Clarity Mastercard

no fee for expenses and cash withdrawals from ATMs
interest is withdrawn daily (from 22.94% to 28.94% on the missing amount until 22.9% p.a. is paid back
Consider the fact that a travel debit card can not only be cheaper, but also has a 1% cashback on many expenses in all countries.
Debit credit card for traveling abroad
It has better terms for payments abroad, after all, you are spending your personal savings, not the bank's money. After applying for a new current account, a small solvency check will follow and it will not affect your credit in the future. Once you replenish the account, you'll be able to use the card without any problems.
Pros:
Another bank account
No fees makes multiple cash withdrawals possible
some types have charge backs
Cons:
account change
no protection Section 75
Let's compare a few travel debit cards:







Chase Mastercard

no fees for expenses and withdrawals
1% cashback within 12 months
easy credit check
only available for applications with specific operating system
ATM withdrawal limit (maximum £500 per day)

Starling Bank Mastercard

no interest for withdrawal and use
easy credit check
ATM withdrawal limits (maximum £300 per day)
Prepaid transportation cards
The principle is the same as with the pre-paid debit card - just fill it up and use it. But there is one major advantage - the ability to fix the rate. You will not depend on the exchange rate, you will be able to calculate your travel budget more accurately, and spare yourself unnecessary time to keep track of exchange rate fluctuations in the bank.
Note that such cards are not accepted everywhere. There may be issues with renting vehicles or paying at gas stations.
Pros:
Reliable rate
clearer budget
Protection if the card is lost or stolen
Cons:
Payments are not possible everywhere
Section 75 protection (some provide refunds for services not provided)
Example of a prepaid transportation card:
Revolution

(standard plan)

exchange rate fixation with 30 currencies and possibility to exchange them in advance
interbank exchange rate 5 days a week (except weekends)
you can spend £1000 free of charge within 30 days (on weekdays)
5 withdrawals of £200 free for a month then 2% (minimum £1)
card payment £4.99
used in app only
The currency of the host country
It is best to purchase local currency with a debit card or cash in the UK. Because for credit cards, it would be considered a cash withdrawal, followed by high interest and additional fees. Read above about the ways to buy. and we'll dot the pros and cons of cash abroad.
Pros:
You purchase cash at one fixed exchange rate
the budget is quite simple and straightforward to calculate
it is possible to pay in places where cards are not accepted
it is your cushion in case of bank or internet force majeure
you are confident in the safety of cash storage
Cons:
not always the rate of purchased money, turns out to be more favorable than bank cards, where the rate changes daily and can become on the favorable position during the trip
no cash payment option
want Section 75 protection
the very questionable security of your wallet, which cannot be blocked, unlike cards.
Always calculate multiple payment options and spend money abroad cheaply!