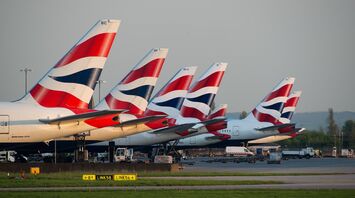 British airways. Source: Wael from Pixabay
British Airways is the flagship airline of the United Kingdom, offering a large number of flights around the world, as well as the profitable Avios loyalty system. The programme is also used by Air Lingus, Iberia, and recently Qatar. Becoming a member of the loyalty system is quite easy, but before you can use your points to upgrade your service or fly premium flights, it's important to learn how to earn these bonuses. 31 tricks to increase your Avios points will help you do just that. In some cases, you won't even have to leave your home!
1. How does the Avios programme work?
This loyalty system is a reward scheme that focuses on improving your travel experience and saving money on it.
How do I earn Avios points?
There are the following ways.
Flights with British Airways and the other 16 BA partner airlines. In order to earn points, in almost all cases, you need to enter your British Airways Executive Club membership number when booking tickets.
Hotels. This is also a common way to collect points. Most accommodation rental websites, such as Booking.com or Airbnb, include cookies to help the airline track your purchase and award the appropriate number of points. When using Hotels.com, you need to indicate your BA membership number.
Car rental. When booking on the relevant partner sites, you need to enter your unique loyalty programme number and your points will be instantly credited to your account.
Shopping. Many stores cooperate with the flagship airline. To use the service, you need to go to retailers through BA's Executive Club e-store. In particular, points will be awarded for purchases at Asos, John Lewis, M&S, etc.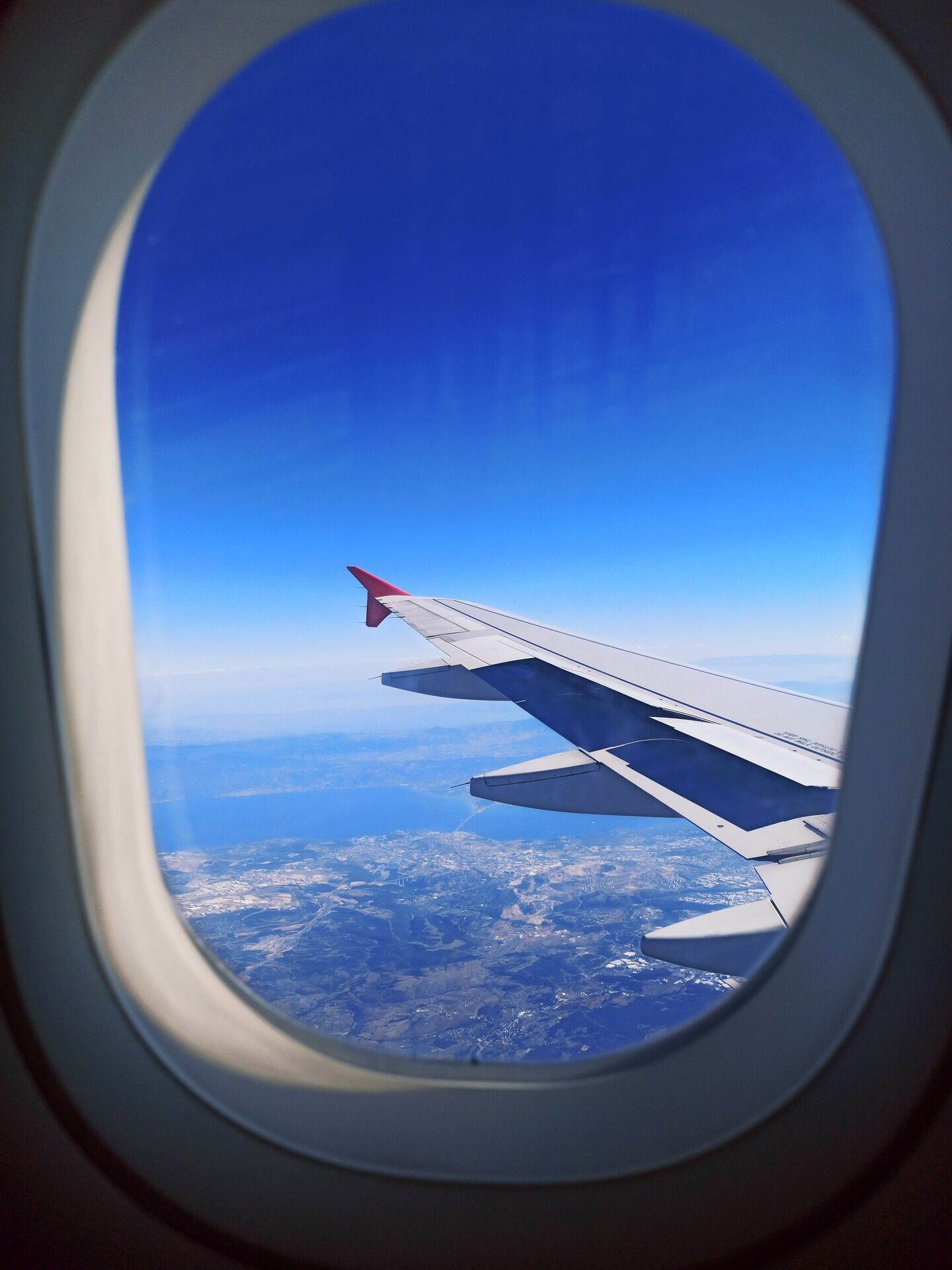 Each of the schemes allows you to accumulate additional points.
How can I spend my Avios points?
In addition to flights, you can spend your points on car hire, hotel bookings, shopping, etc. However, the exchange rate will not always be favourable and will depend on what they are redeemed for. For example, 1,000 points can be converted into £23 when spent on business class flights or £5 when you choose economy class. To use the loyalty system, you need to book the service in advance. You also need to earn at least one point every three years, otherwise they will be cancelled.
2. Flights are no longer free
Unfortunately, the much-loved service where you could fly completely free of charge is no longer available. Now, if you use Avios points, you must also pay fees and taxes.
One pound on certain routes
Reward Flight Saver scheme is available for programme members who have earned at least one point before booking during the year. Thanks to this scheme, most short-haul economy class flights to and from Europe can cost as little as £1.
Until 2019, the fee was £35, but now a new scheme is in place, albeit one that requires more points. For example, you can fly from London to Paris for £1 and 8000 bonus points.
3. Use all Avios schemes to earn more
The following four programmes are available for frequent flyers:
British Airways Executive Club;
Vueling Club;
Iberia Plus;
Aer Lingus AerClub.
Points can be spent and collected on all four schemes. So, if you use them all, you can get more favourable offers or flights. Bonuses can be combined in your account by clicking the appropriate button.
4. Fewer points at off-peak times
You'll spend more if you redeem your points during peak periods. To keep track of the flights that are in the highest demand, you need to enter BA reward flight finder on the carrier's website in the search box. If you can choose the time of your flight, you can save up to 40%. For example, a flight from Sydney during rush hour will cost 100,000 points, and 65,000 points at other times. Of course, tickets are most in demand during school holidays or Christmas.
5. Use Avios to save money even during peak times
If you have to travel, Avios points can help you cut costs by booking in advance and finding the best deal. Yes, you may need more bonuses, but compared to the crazy price increases for popular flights, it's worth it. Especially when it comes to long-haul flights, for example, from the UK to Australia.
6. Low-cost flights to Europe: Avios vs budget airlines
For example, the Reward Flight Saver scheme allows you to travel for one pound in addition to the corresponding number of points. However, in some cases, using the services of low-cost carriers (for example, Easyjet or Ryanair) will be even cheaper when compared to a flight paid for in cash and points. It's worth noting that Avios members are entitled to checked baggage. However, if you need to take an extra suitcase, calculate the cost of the flight together and if the price is higher, use a low-cost airline and save your points for the next time.
7. How can I save up to £100 with Avios when travelling outside Europe?
Points can help reduce the price of a ticket or even cover almost the entire cost. However, if you're considering whether to use them now or save them for your next trip, check out the cash equivalent of the cost.
Flights that don't include Reward Flight Saver fees are subject to fees and taxes, just like paying with your own money. Typically, this amount can be between £200 and £550 (for a round-trip economy class flight). To demonstrate where it is better to keep your points, let's compare the costs of a direct flight from London to New York. You'll pay £520 in cash, 40,000 points in bonuses, and £505 in tax. As you can see, the savings are only £15. So wouldn't it be better to use your points another time to save money?
8. One-way flights are cheaper with Avios
As a rule, British Airways offers not very favourable conditions if you buy only a one-way ticket. However, using points will allow you to avoid overpaying.
Thus, when paying with points, the cost of a one-way flight will be only half the number of bonuses needed for the return trip. However, the amount of taxes will depend on the airport, time, and distance when it comes to long-distance flights.
Therefore, sometimes it is more profitable to use low-cost carriers if you need a one-way ticket.
9. How do I earn Avios points if I'm not flying with BA?
British Airways works with other companies, including those in the OneWorld Airlines alliance. These include:
Alaska Airlines;
Air Italy;
Aer Lingus;
Iberia;
Qatar Airways;
Royal Jordanian;
Japan Airlines and others.
To a greater extent, the number of flight miles will depend on the class. In addition, you can also spend your points not only on BA. You have the opportunity to use them on other airlines that cooperate with the British flag carrier.
10. Flying in business class at no extra cost
One of the advantages of this loyalty system is the ability to use Avios points for long-haul business flights and access to airport lounges, which in many cases is not available when paying only in cash.
As a rule, you need to redeem more points and pay higher taxes and fees. However, it is more cost-effective than paying for the same services entirely by bank transfer. Let's compare the prices for a London - Cape Town flight:
economy class - £460 in taxes and 32.5 thousand points;
business - £755 in taxes and 125 thousand points;
cash - £840 in economy class and a whopping £6810 in business class!
So if you want to fly like a king and not spend so much, it's better to use the Avios loyalty system.
11. You'll pay twice if you're not travelling to Europe directly from London
It's worth noting that British Airways only operates flights to Europe from the capital. Therefore, if you need to fly from another part of the UK to London, you will be charged points and taxes for both trips. Therefore, we recommend checking flights with other carriers such as Easyjet or Ryanair, which fly to Europe without a stopover in the capital.
12. How can I spend fewer Avios points?
The number of bonus points required to pay for a trip varies depending on the destination, class and time. The Avios scheme used to divide the world into geographical zones, each of which determined how much you needed to spend on a flight. This is now a thing of the past, but the number of points has not changed in general. For example, Zone One included Paris and stretched to Prague, with a peak time spend of 9000 points and a £35 tax. Zone two includes some of the most popular destinations (Rome, Barcelona, etc.). The cost will be 15 thousand points plus fees and taxes. We recommend comparing cash and Avios savings depending on the destination to see where you can save more.
13. Bring a friend with you without paying extra
Certain Avios credit cards include a companion ticket when you spend over a certain amount. So you can travel with someone else on the same terms and conditions without having to use extra points. However, taxes and fees are not cancelled. Savings are most noticeable on long-haul flights, and you can save up to £1,000 with Avios points.
We also recommend using a companion ticket together with a voucher to get the most out of your flight. The main thing is to pay attention to the validity period of the offer, which ranges from one to two years depending on the card.
14. How do I increase my Avios points when using a credit card?
It's simple: every day, using your own payment instrument, loyalty scheme members have the opportunity to accumulate additional bonuses!
Before you start collecting rewards in this way, pay attention to the following nuances.
Pay off your debts in full, otherwise the accrued interest will exceed the points. It's best to set a limit and pay for purchases with a credit card instead of a debit card, but set a reminder to pay the fee so that the annual interest rate is not charged.
To get such a payment instrument, you need to pass a credit check and, accordingly, have a good CH.
Use your credit card to earn rewards, not to borrow money. Or, if you need to, find an option with a minimum interest rate.
Don't apply for too many loans if you have a significant loan coming up, such as a mortgage. This will affect your chances of getting a favourable decision.
Some payment instruments provide for a "companion ticket". This allows you to travel with someone else without spending additional points, but only paying fees and taxes. Such a flight must contain the letters BA at the beginning of the ticket (for example, BA4321).
British Airways offers the following co-branded credit cards that allow you to earn rewarding points:
Barclaycard Avios Mastercard - one point for every pound spent and 5000 reward points after spending at least £1,000 in the first three months of using the payment instrument;
Barclaycard Avios Plus Mastercard - 1.5 points per pound spent and a reward of 25,000 points (monthly fee is £20);
British Airways American Express Credit Card - 5000 bonus points;
British Airways American Express Accerlating Credit Card - 30,000 bonus points and an additional 10,000 for every £20,000 spent;
British Airways American Express Premium Credit Card - 25,000 points.
It is worth considering that the most profitable options may have serious annual fees. Therefore, we advise you to compare the benefits offered with the amount of maintenance costs.
15. Invite your friends
Dedicated credit cards are one of the best ways to increase your Avios points. They involve daily use of the instrument and monthly payment of accrued interest. But there's a trick to earning even more points.
Holders of British Airways Amex, Amex Preferred Gold and other cards can get 6,000 bonus points if they find friends or family who also want to use the card. Additional rewards will also be awarded depending on the amount spent.
16. Book in advance
The availability of payment through the loyalty programme is less than with standard payment, so we recommend that you start looking for tickets as early as possible. Check the airline's website, as additional seats may become available, even if they are already sold out when you open the booking. It is especially important to buy tickets in advance if you want to travel during particularly busy periods, such as school holidays or Christmas.
17. It's better to pay extra cash than to buy extra points
British Airways offers the option of using not only points but also partial payment in cash to pay for a ticket. In total, you can buy at least a thousand bonuses. Therefore, it is often more profitable to use the accumulated points and simply compensate for the missing cost in cash.
18. From 25% of flight miles for travel
British Airways Executive Club members flying with British Airways or other BA partner carriers receive points that are credited to Avios. To do this, please quote your account number when booking. The number of flight miles depends on the type of ticket, distance and cabin class.
Previously, you could get 100% of the reward for travelling in economy class. For example, if you fly one thousand miles, you get the corresponding number of bonuses. Now the policy has changed slightly. For economy flights, 25 or 50% are awarded (for 2000 miles, 500 or 100 points, respectively). The full reward is only valid if you purchase a ticket with a flexible date selection, but its cost may be too high to cover the benefits.
How can I get points if they have not been credited?
From the date of travel, users have six months to claim points on the British Airways website. Also, if you have just joined the loyalty system, you can claim points for flights taken in the previous three months. In this case, you must provide your ticket number or document number in case of an e-ticket. The most convenient way to submit an application is through the airline's app.
19. There is no best way to use Avios points
It is very difficult to calculate and understand which purchase gives you the most points and how much they are worth in cash. Many factors influence this, so prices can fluctuate significantly. For example, a flight from London to New York will cost £1,935 or 120,000 bonus miles and £717 tax. Based on this calculation, 1000 points are worth £10.
20. Flexible booking of Avios tickets for £35
Regardless of the destination, you have the option to cancel or change your ticket at least one day before the flight. So in case of unforeseen circumstances or if you just change your mind and cancel your trip, the points will be returned to your account. The only thing is that you will have to pay a £35 fee per person.
This is a very convenient feature, because if you need to change your Ryanair flight booking, you will be charged up to £95 and the difference in the price of the new flight. Cancellation is not available at all, as you will not receive a refund.
For non-Avios members, rebooking will cost up to £40, depending on the situation.
21. Upgrade your flight
You can only upgrade economy class tickets if they are more expensive and "flexible". This also applies only to flights operated by British Airways, American Airlines, or Iberia. To do this, check the "fare class" on the ticket. It should also be noted that the class can only be upgraded by one level - for example, premium economy to business, not economy to business. The service using Avios points is only available if there are seats available.
To upgrade, you will need a number of flight miles equal to the difference between the points required for each class. You can check whether a particular flight is eligible for an upgrade using the search tool on the carrier's website.
22. How to collect Avios points when you shop online
British Airways has an Executive Club online store that works as a cashback site. To use it, you need to log in to your account and then select your planned purchases from a large number of retailers and purchase them. After that, the site awards points depending on the amount spent.
This is one of the easiest ways to collect the minimum number of bonuses to use Reward Flight Saver. However, you should be careful and check the prices, because in some cases, buying from other retailers can be much more profitable.
Many online retailers cooperate with British Airways. Shopping through the eStore is an opportunity to earn from 1 to 30 points or more for every pound spent. In addition, the offers are subject to change, as well as the amount of rewards for purchases. Another good option to increase the number of points is to pay for your orders with a credit card to get additional benefits.
British Airways partners include the Financial Times and The Economist. Subscribers to these magazines are rewarded with 4400 Avios and 1000 Avios respectively.
In addition to the Executive Club e-Store, we recommend using the Topcashback service, which accrues points based on bank spending.
23. Don't miss the long-awaited sale
From time to time, the loyalty programme reduces the number of points required for a particular flight or sets a minimum fixed Reward Flight Saver fee, which is relevant for short flights. Discounts can be up to 40%, but the offer is always short, so we recommend that you follow the updates, including signing up for notifications by leaving your email address.
24. At least one point in three years or cancellation
Bonuses expire if no points have been redeemed or collected in the last three years. If this date is coming soon, we recommend making a purchase through the Executive Club cashback service or completing several surveys to avoid losing your points. In addition, having at least one point earned in the year before the booking gives you the opportunity to take advantage of the beneficial Reward Flight Saver programme.
25. Tier Points: features and how to earn
You can earn more than just Avios points for flying. Tier Points offers four levels of British Airways Executive Club:
Blue - valid from zero to 300 points
Bronze - gives you access to Oneworld Ruby status, which allows you to book specific seats and check in in business class, as well as have priority in case of delays or other situations.
Silver - the level is upgraded after accumulating at least 600 flight miles within one year. Oneworld Sapphire means access to airport lounges, even when flying in economy class, and priority boarding.
Gold - is granted upon receipt of 1500 points or more per year. It includes all of the above bonuses, access to first class lounges and many other pleasant benefits.
Each of them is granted for a year of membership upon accumulation of sufficient points and offers more benefits, including access to the lounge. However, it is quite difficult to move from one tier to another because you need to use the airline's services very often. Also, Tier Points are only awarded on British Airways and its partners' flights.
26. Express your thoughts and get points
Rewards for Thoughts awards bonuses for completing surveys. New members are also eligible for a 600 Avios reward, which is credited immediately after signing up.
Surveys earn up to 50 points, which are automatically added to your account. The only problem can be spam - a large number of emails with new questionnaires. If you don't plan to take them anymore, unsubscribe or use a not very important email address when registering.
27. More than flights - spend your points with pleasure
Of course, the bonus programme is best used to pay for flights, but it is not the only option. The full list is quite extensive and can be found on the programme website. Among the most popular options for using points are the following.
Hotels around the world. This is a good way to get premium accommodation at a budget price. The number of points you need depends on many nuances, but sometimes you can find quite attractive and economical offers.
The airline cooperates with the car rental company Avis. You can pay for your booking in full or in part with the points you have accumulated, or simply earn them. However, this is not always beneficial, as points are converted at a minimum rate and it is often more rational to go to a local car rental company, leaving points for more profitable investments.
A box of elite alcohol. Prosecco, wine or champagne will cost from 9,500 points. Comparing prices, if you buy alcohol in this way, the bonuses will be converted at the rate of 1000 points for about £4.4.
You can also use your points to buy tickets to Legoland, Chessington or theme parks in the UK, or to attend special events. In this case, the equivalent of 1000 points will be approximately £5.5. We also recommend checking for additional discounts or two-for-one offers.
28. Combining points
You can create a family account. This allows you to combine the points of up to six people living at the same address. You don't have to be related to each other, the main thing is to have a joint registration.
This is a very convenient way to increase the number of Avios points, especially if you have children under the age of 18. According to the rules, minors cannot create their own account. However, if you have a joint account, children will also earn flight miles for travelling. It is worth considering that they will be able to spend bonuses only after the age of eighteen. Also, after creating a joint account, you will no longer be able to transfer points between different schemes, this function is available only in the case of individual accounts.
How do I create a family account and set it up?
To do this, you need to sign up for BA Executive Club and choose who will be the main person in the joint account. In essence, you will appoint an "administrator" who will be able to delete or add members.
Your account will display both your combined and collective points. All participants can spend bonuses. The total amount is deducted from the total amount based on the number of "hidden" miles of each member.
It is also possible to receive points for five nominated friends or family members, even if they do not live at the same address.
29. How can I earn additional Avios points?
Credit cards are still the most effective way to boost your rewards, but there are additional options available through partner programmes.
Nectar cardholders can exchange their points for flight miles. Thus, 400 units are converted into 250 Avios. This is the minimum amount to exchange. However, you need to spend at least £400 in Nectar partner retailers. To convert, you need to link two accounts on one of the sites. Points do not expire as long as you spend or earn rewards every three years. The process can also be reversed, exchanging Avios for Nectar.
Use hotel booking websites to increase your points. This method is relevant for Rocketmiles and Kaligo services. The sites work similarly to cashback programmes, but instead of money, you accumulate points every time you book a stay around the world. As a rule, depending on the hotel and spending, you can get from one thousand bonuses at a time. Of course, luxury stays are the most rewarding.
Another popular way to get extra points without any extra effort is to buy fuel at Shell. To do this, you need to have a loyalty card of the service, register it online
and use it every time you make a payment. Every 20 Shell Drivers points can be converted into 10 Avios.
30. Save on your luggage
There are many benefits to booking flights to Europe with Avios loyalty programme. One of them is the opportunity to take on board not only hand luggage but also additional baggage. If you pay in cash, the fare that includes a suitcase will cost approximately £30 more.
This feature of the Reward Saver programme will be especially useful for those who travel long distances and can't imagine travelling with just a small backpack. For longer flights, checked baggage is usually included in the standard price when booking tickets.
31. Find award flights
Reward flights are flights that are fully paid for with points. The only surcharge that may be added is taxes and fees. Unfortunately, sometimes there is a rather large fee charged by the UK government. However, BA Reward Flight Saver flights allow you to get around this by covering taxes and fees. On short-haul European flights, the fee can be as little as £1.
Prior to the coronavirus pandemic, the programme only covered travel to Europe, but it has been significantly expanded to meet increased demand. For example, a flight to the Caribbean will cost from 60,000 points plus £150 in taxes, to North America - from 50,000 and £100, etc. The main thing to remember is that the Reward Flight Saver scheme privilege is valid if you earn at least one point during the year before the flight.