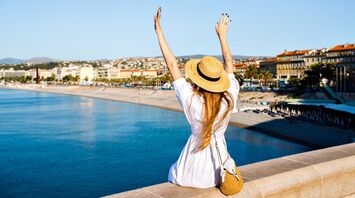 Cheap holidays abroad are possible - just follow the useful tips below. Source: Image autorstwa haritanita/Freepik
Are you going abroad? It is important to think about your trip in advance to the smallest detail. Cheap holidays abroad are possible - just follow the useful tips below.
Book your tickets wisely
These days, a lot of unpredictable things happen due to pandemics and natural disasters. This can include cancellations of transport flights and bans on booking hotel rooms. In order to avoid getting into trouble, you should always book tickets with the right to change the date or cancel the order if circumstances change.
The nuances that must be taken into account when booking:
1. Check the information about the possibility of travelling in different countries. Despite the fact that coronavirus-related restrictions have now been lifted, you need to check the information about the specifics of entering a particular country.
2. Give preference to companies that refund the full amount of the ticket price in case of cancellation.
3. When buying tickets, passengers must obtain travel insurance. It is associated with restrictions related to pandemics, loss of loved ones, and more.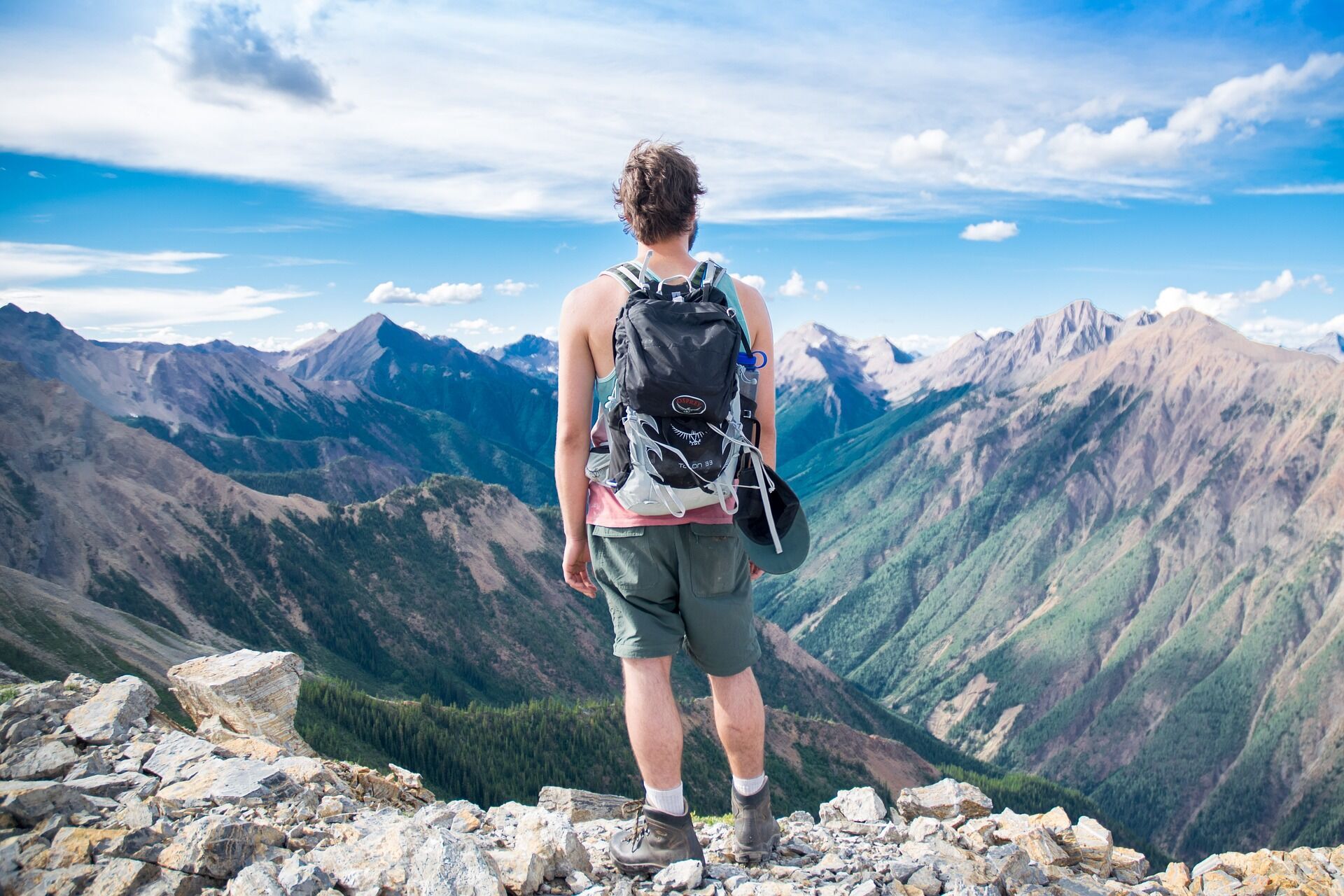 Applying for a Covid pass
Some countries require a Covid pass to prove vaccination status. The most convenient option is to apply for a free digital Covid pass. This process usually differs in different parts of the UK.
In England, the NHS app or the NHS Covid Pass online resource is used. These services are available for Android or iPhone systems. You can also call 119 and ask for a letter to be sent to you.
In Wales, a digital Covid pass can be obtained from the NHS Covid Pass website. You can also call 0300 303 5667 to apply for a pass.
In Scotland, use the NHS Scotland Covid resource. The landline number is 0808 196 8565. You can use it to get a paper Covid pass.
To get a Covid pass in Northern Ireland, use the COVIDCert NI app or call 0300 200 7814. Only use websites that do not require payment for obtaining a Covid pass.
Use foreign credit cards
Many banks charge an additional 3% of the exchange rate when using credit cards. You can avoid this by opening your own card abroad. It is more profitable to use it than a domestic card.
You won't overpay and will get the best exchange rate, even compared to exchange offices. Applications for such a card are usually submitted one to two weeks before the trip.
You can order favourable card options from a UK bank:
The best credit card - it is usually used only for travelling abroad. Barclaycard Rewards offers cards that are used at the best exchange rate. At the same time, there are no ATM fees and no additional charges for cash withdrawals. In addition, customers receive a cashback of 0.25% on spending anywhere in the world.
A debit card that can be issued using the Chase Bank app. Its use eliminates the need to pay fees in another country. The first £1,500 can be withdrawn free of charge. In addition, a profitable cashback of 1% is accrued on most purchases.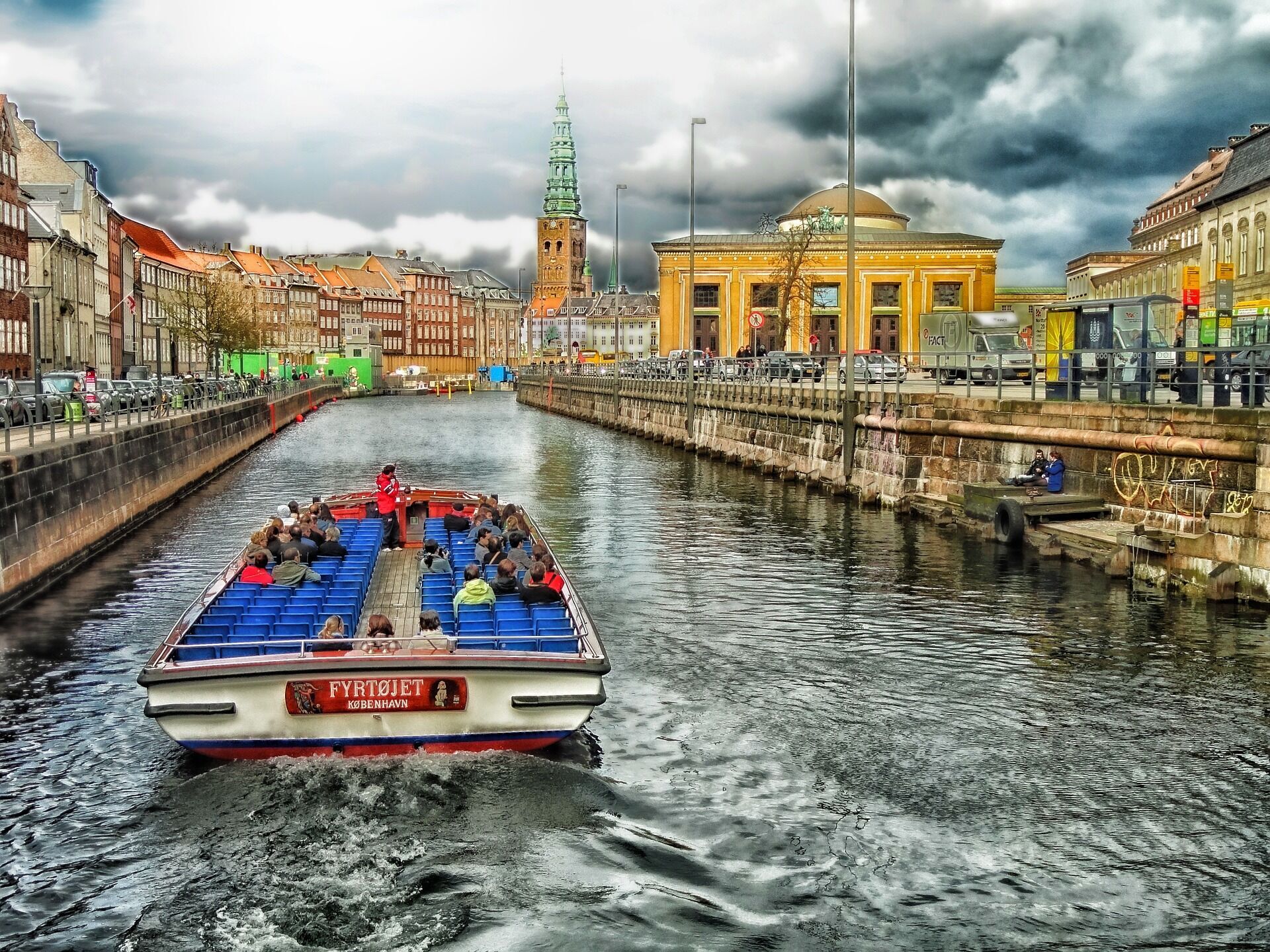 Save money with satellite navigation
Installing satellite navigation on your smartphone can help you save money. You need to download a free app to your phone. It is best to install it before you travel. These apps use your smartphone's built-in GPS, which eliminates the need for a Wi-Fi connection. You can use it to find convenient routes, but they will not always be fast. You won't receive any traffic alerts.
The following apps are worth downloading for satellite navigation:
Google Maps, which allows you to track restaurants and overview maps. The app also provides traffic and train information, but requires Wi-Fi. It works offline, but you can also pre-download maps.
Navmii is a free app for Android and iPhone. It has pre-loaded maps, route planning information, voice guidance, mileage tracking, and data on possible dangers. The app contains maps of about 200 countries, including the UK.
Maps.Me is an app with detailed information about motorways and ATMs. The maps of this tool are very detailed, and it can be downloaded on both iPhone and Android.
Use the website to find tickets at a favourable price
Before booking your tickets, it's a good idea to check the prices on different websites. This way, you can choose the best option for a cheap holiday abroad. We want to present the best websites for finding tickets:
Kayak, which has many convenient filters;
Momondo, which offers data on cheap and expensive tickets and the best airports for departure;
Google Flights - here you can study the cost of flights depending on the date of departure.
Use the Citymapper app for easy navigation
In unknown cities, it is quite difficult to navigate the terrain, but you should not get upset and spend money on a taxi in advance. Using the app, you can feel confident in more than 100 cities around the world.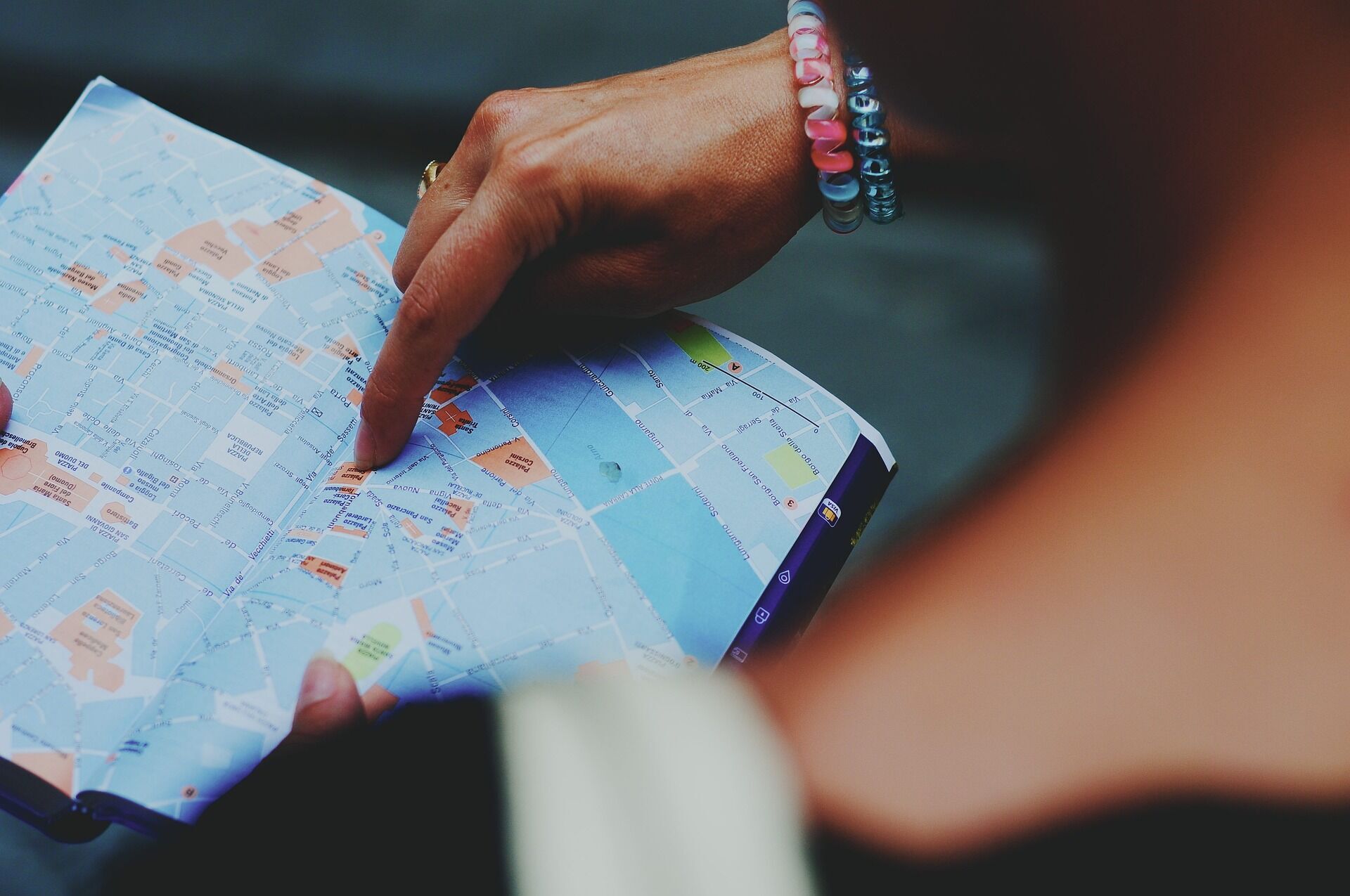 What is the best way to book a holiday?
Early booking is a great option for the cheapest holiday abroad, but sometimes late booking can help reduce transport costs. Keep in mind that the choice of routes will be much smaller.
You can book tickets a year in advance and even earlier. Ticket prices are often reduced later, the main thing is to study their cost on different websites and choose the cheapest option.
Hotel rooms should be booked on flexible terms, including free cancellation. Always take out ASAB travel insurance.
Codesharing tricks - selling one flight by different companies
Sometimes you can book tickets for the same flight with different airlines. This is due to the fact that sometimes organisations come together to sell flight tickets, and the prices may vary. This is most often the case on medium- and long-haul routes.
Check if your passport is valid
Before travelling, it is always a good idea to check the validity of your passport. Some countries have certain requirements - the passport must remain valid for at least six months from the date of arrival.
If the document shows signs of wear and tear, you may not be allowed to enter the country. It is best to order a passport in advance, as an urgent service is much more expensive. To renew your passport, you can use the Gov.uk resource.
Be careful, there are many illegal "lookalikes" of the Gov.uk website that require additional fees for services. Avoid them to avoid any troubles.
If you plan to travel to the European Union, you need to make sure that your passport is valid for at least 3 months from the date of travel. The document should not be older than 10 years on the day of travel.
Take a child car seat or stroller on the road for free
A car seat is a necessary attribute for transporting small children in a car. Renting one can be expensive. At some airports, you can rent a car seat for half the price. A great option is to check your own car seat and folding stroller in as part of your personal luggage for free.
Use the services of specialised travel agencies
It is difficult to name the cheapest country for a holiday abroad. As a rule, the services of niche travel agencies that specialise in certain regions of countries are much cheaper than standard ones. You can compare hotel prices to find the right room for you.
Download a free app for learning foreign languages
You can learn 40 languages for free with the Duolingo app. It is available for phones running on the iPhone and Android platforms, as well as for Windows. With just 10 minutes a day of fun and engaging games, you can become proficient in a foreign language.
Use the app to translate foreign languages offline
When travelling abroad, the ability to quickly translate information is always very important. You can use the Google Translate app to translate data without Wi-Fi. It can be downloaded to your iPhone or Android. The app can be used for free in real time. All you need to do is enter the text manually or point the camera at the desired object to take a photo.
Use airport lounges for free!
Not only VIP passengers are accommodated in the lounges. You can use them free of charge if you have a credit card or bank account of a certain type.
This advantage is available at a low cost with Virgin Atlantic's Flying Club. A one-time pass can be purchased for as little as £20.
Apply for a visa on time!
Many countries require a visa to enter another country. This document indicates how much time you can spend in the country. In some countries, you can present your visa upon arrival, while others require you to apply for it in advance.
When planning a trip to EU countries from November 2023, you will need to purchase a visa-free travel pass for €7 for holidays and short stays. There will be no fee for each trip. British residents, for example, can spend 3 holidays abroad without extending their document.
How can I take water with me for free at the airport?
Airports usually have restrictions on taking liquids. To avoid buying expensive water, you should take an empty bottle with you. Many airports around the world, including Heathrow, Manchester, Jersey and Bristol, have water fountains where you can get free water. If the airport doesn't have a water fountain, you can ask permission to get water at a nearby cafe or restaurant.
How can I avoid spending money on passenger disembarkation?
Many airports charge a fee for disembarking passengers. It often ranges from £5 to £7 per 10 minutes. To save money, it is advisable to use little-known areas for free drop-offs.
Apply for an EHIC or GHIC health insurance card
A health insurance card is always useful when travelling. With their help, you can receive qualified medical care at the same price as local residents.
The EHIC is usually valid for 5 years. In case of its extension, a GHIC card is issued, which offers similar conditions for receiving medical services. Such cards do not replace travel insurance, but they are still very practical. You can get them for free.
How do I get the best seats on the plane?
To choose seats on the plane, it is convenient to use the resources of Seatguru or Skytrax. With their help, you can get acquainted with the seating plan on the plane and
choose the most suitable seats. Keep in mind that the best seats usually sell for £30-60 more.
Use ASAB travel insurance
You can get ASAB travel insurance immediately after booking. If you travel frequently (2 times a year or more), it is advisable to take out an annual policy.
Buy travel accessories cheaply and without overpayments!
At airports, travelling accessories are offered at expensive prices. If you need an eye mask or a travel pillow, it's best to buy them in supermarkets or nearby shops at an affordable price.
Take snacks and other food with you
Airports sell delicious food, but its cost is usually overstated - often by 3 times. To avoid overpaying, it is better to take snacks and other provisions with you. This will help you save money.
Don't blindly trust the hotel star system
The rating of a hotel or inn is not confirmed by international standards, so its indicators are subjective. Most often, stars correspond to the availability of additional amenities.
Hotel ratings can be set by the government, rating companies or hotels themselves. Sometimes tour operators add stars to hotels to increase the cost of a trip. We advise you to read reviews on TripAdvisor.
Get compensation in case of flight delays!
In the event of a flight delay, you can get a great compensation of £100 when the problem is the fault of the airline. If there is a flight delay of more than 3 hours or the flight is cancelled, passengers are entitled to compensation.
Use TravelMoneyMax to exchange currency
Cash can be ordered at the airport at a favourable rate. With the TravelMoneyMax service, you can make the most favourable deals, taking into account all
fees and commissions. This tool provides information about different currency options and where you can exchange them at the best rate.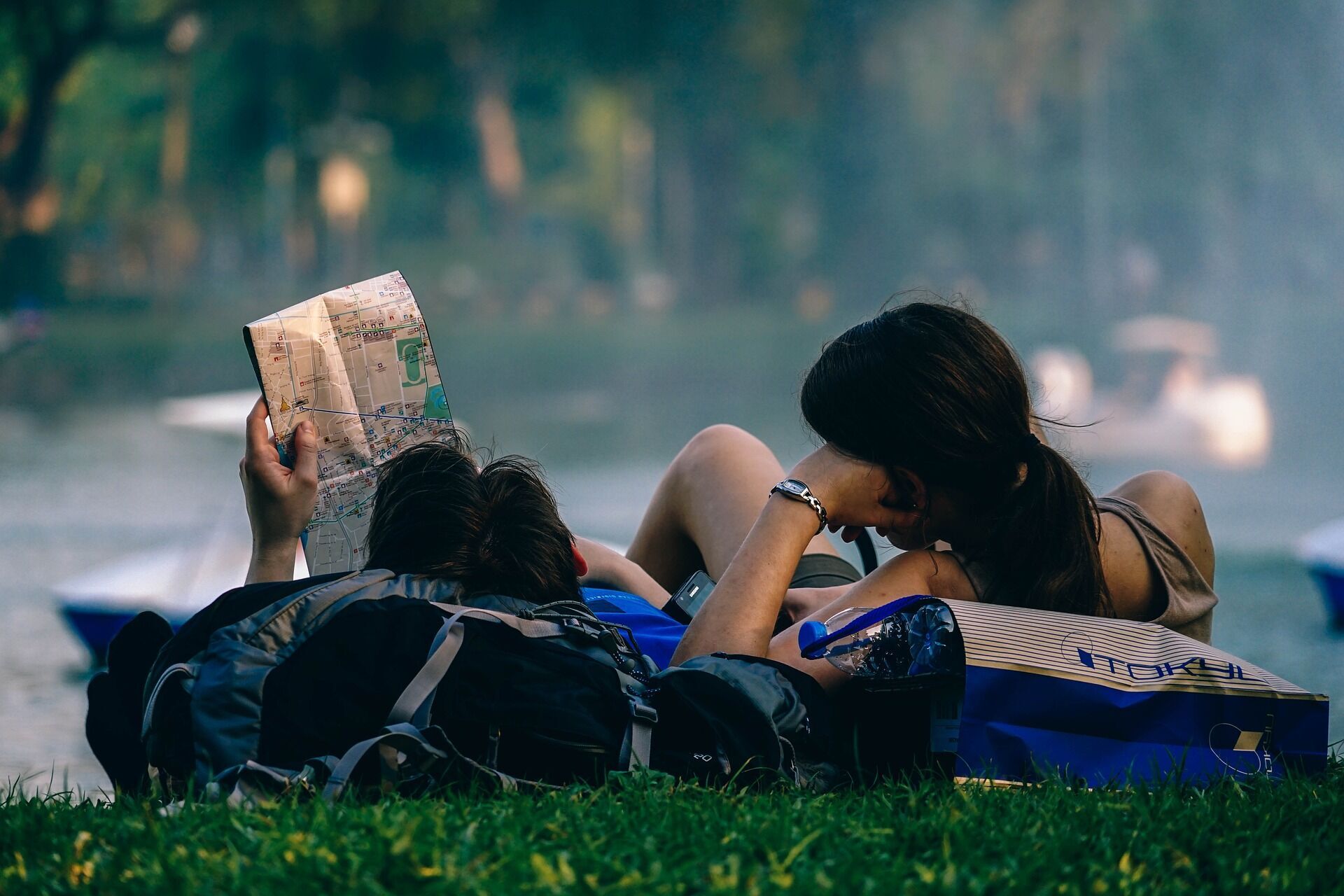 Don't buy expensive suntan lotions
Suntan lotions from famous brands are very expensive - around £25 per unit. There are always alternative options on the market at a reasonable price. There are two indicators that you need to pay attention to when buying lotions - SPF and UVA.
SPF, or the level of protection against ultraviolet radiation, should be at least 30. UVA shows how well the product protects against long-wave UV rays.
If you still want to buy a product of your favourite brand, compare prices on Boots, Superdrug and supermarket websites. Pay attention to the composition of lotions. In some countries, it is forbidden to use products containing oxybenzone and octinoxate, as they can harm the environment and coral reefs in particular.
Book a package holiday in travel agencies
Package holidays include flights and hotel accommodation. If you book your tickets early (at least 8 weeks in advance), the trip will cost you much less.
Often, tour operators offer discounts on their services during holidays. You can call different agents and ask them to reduce the price of their services. Often, they will meet your request and you can reduce the cost of the tour by 5%.
An important advantage of booking holidays is the additional consumer protection provided by ATOL and ABTA.
Get ATOL protection when booking tickets
ATOL provides financial and legal protection for travellers. It reimburses passengers for losses and delivers them home in the event of a travel agency's bankruptcy. Legal protection is provided when an airline goes bankrupt or a trip is interrupted by natural disasters.
Dress children in brightly coloured clothes to attract attention
Try to dress your children in brightly coloured clothes to keep them in sight. You can take a photo of them with your phone at the airport so that if your child goes missing, you can show the photo and find them quickly.
Switch off mobile internet and roaming
Be prepared for the fact that the EU charges roaming fees, so using the internet abroad can be very expensive. Roaming charges may also apply in non-EU countries.
In such cases, it's a good idea to switch on the "in-flight" mode on your smartphone. You can also use free Wi-Fi hotspots abroad or change your SIM card.
Check if your destination is safe
Before travelling, it is imperative to check the safety of the destination. Many companies refuse to pay insurance in cities that are considered unsafe to visit.
Get additional protection when paying by card
Pay for travel packages or flights over £100 with a credit card. This will provide you with additional protection in case the airline goes bankrupt.
Check in at the airport in advance
You may need to check in at the airport in case of a refund. It is advisable to pre-register online for free. This will save you unnecessary money in the future.
Reduce costs by renting a car
Car rental is often necessary to get from the airport to your destination. Before renting a car, pay attention to the class of the vehicle offered. If you don't need additional amenities such as air conditioning and satellite navigation, you shouldn't overpay. TravelSupermarket, Skyscanner, Carrentals, and Kayak offer affordable car rental services. It is convenient to compare prices and choose the best option for renting a vehicle.
When renting a car, users of the resource receive a code from the DVLA before travelling, but keep in mind that it is valid for only 21 days.
Book 5-star hotels at a bargain!
Lastminute.com has a section with discounts for 4- and 5-star hotels around the world. Here you can find the best hotel option at an attractive price. More information can be found on the Internet, and real reviews about the hotel can be found on TripAdvisor.
Check the validity of your driving licence abroad
You do not need an international driving licence to drive in the European Union, as well as in Iceland, Norway, and Switzerland. Be careful with websites that offer to buy a driving licence, as such documents are not legally recognised.
Book cheap travel packages
If you frequently travel to certain cities abroad, it will be beneficial for you to book a package tour. This helps you save a lot of money on travel. Sometimes the amount of money saved is more than 30% of the cost of the trip.
Splitting tickets is a great option to reduce travel costs!
If you need to travel from one city to another, don't rush to buy tickets directly to your destination. Often, it is much more profitable to buy tickets first to an intermediate settlement, and then to the desired city. Practice shows that this option is always more profitable!
Momondo, Kayak, and Skyscanner can help you compare ticket prices and find the best option for your trip.
Avoid expensive car insurance
Many car rental companies include a per-day insurance payment in their services. Sometimes it is expensive - £25 or more. To avoid unwanted overpayments, use the Money Maxim website. Here you can find companies that offer car rental with low insurance costs - less than £2 per day.
Book airport parking spaces
Parking at airports can cost a lot of money if you don't book in advance. To cut costs, book a car park in advance.
Book rooms in luxury villas, not hotels
To save money, it's often more cost-effective to book rooms in luxury villas rather than hotels. The more people in the room, the lower the price. If you compare the prices of accommodation, you can relax in a villa no less comfortably than in a hotel, but at a much lower cost.
On the Airbnb website, you can book rooms at a reasonable price and on flexible terms - with the possibility of cancelling the order and changing the time of arrival.
Study information about transport and city attractions
We advise you to familiarise yourself with the transport routes of the city you are planning to visit, its infrastructure and entertainment. TripAdvisor offers detailed information on city attractions, shopping and entertainment. Take your own books and magazines with you to avoid additional expenses.
Be careful when shopping abroad
All travellers buy things in other countries, but you need to make sure that you don't buy too much. Usually, the cost of paying for luggage directly depends on its weight.
Are you going to travel to the USA? Be careful of illegal ESTA websites!
If you are planning a trip to the United States, do not trust web resources that ask for payment for registration in ESTA - the Electronic System for Travel Authorisation.
Get a veterinary certificate for your pet
If you are travelling with a pet, you need to obtain a special certificate for it. Your pet must be microchipped and have a rabies vaccination. When travelling to Finland, Norway and Northern Ireland, the animal needs to undergo a course of treatment for tapeworms.
We hope our recommendations will help you organise the cheapest holiday abroad. Have a great trip and vivid impressions!