New York tightens regulation of short-term rentals on Airbnb: What it means for hosts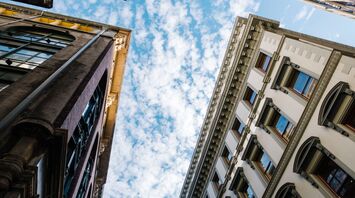 Houses in New York. Source: Freepic
New York City is experiencing a real revolution in the short-term rental market, which is spread across online platforms such as Airbnb, Vrbo, and others. Since September, the city has introduced new rules that prohibit landlords from renting out an entire apartment and limit bookings to two people.
At the same time, violation of the new rules threatens landlords with fines of up to $5,000. According to some reports, Airbnb alone contains 40,000 short-term rental ads in New York, according to BusinessInsider.
At the same time, some independent estimates suggest that there are up to 11,000 illegal ads on all short-term rental platforms in the Big Apple. At the same time, as of the end of August, New York City's Office of Special Enforcement approved only 257 short-term rental licenses.
Real estate analysts do not rule out that at least 4,000 short-term rental ads in New York may be removed under the new law. It is noted that the new rules will affect the short-term rental market in many US cities. For example, in Philadelphia, the application of the new rules jeopardizes 85% of the city's ads.
At the same time, the initiators of the new rules explain that one of the reasons for introducing new restrictions on the short-term rental market in New York is concern about how short-term rentals are squeezing the already incredibly tight housing market. It is noted that the authorities are determined to preserve affordable housing, and cracking down on illegal short-term tenants is one way to achieve this.
Moreover, owners of short-term rental housing say that this type of business is not as profitable as it seems. In addition, short-term rentals are also more vulnerable to legal complications.
In turn, operators of the short-term rental market see great opportunities offered by the new law. According to them, the new rules should create a level playing field in this market.
At the same time, business-class rental networks may have more opportunities under new rules. After all, the initial nightly rate for most AKA properties is around USD 450. And the average daily rate for ads in New York on Airbnb and Vrbo is $251.
Still, short-term rental business owners add that a significant uptick in the market will be noticeable after the new rules come into full force. According to their forecasts, the first quarter of 2024 will be a boom time for city hotels and hotel residences.