India experienced the lowest rainfall rate in 5 years: What are the consequences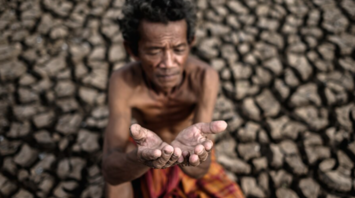 India experienced the lowest rainfall rate in 5 years. Source: Freepik
This year's rainfall in India was the lowest since 2018 as weather conditions made August the driest month in more than a century.
Almost half of the farmland in the world's most populous country is without irrigation, making rainfall even more vital to agricultural production, AL Jazeera reports.
Summer rainfall deficits can make staples such as sugar, pulses, rice, and vegetables more expensive, as well as increase overall food inflation.
The decline in production could also prompt India, the second-largest producer of rice, wheat, and sugar, to tighten restrictions on exports of these commodities amid soaring global food prices.
The country is expected to see rainfall from October to December, the Meteorological Department said, adding that temperatures are likely to remain above normal in most parts of the country throughout October.