Visiting Boston on a budget: Tips and secrets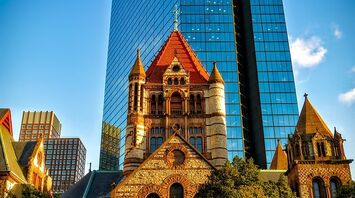 Boston, Massachusetts. Source: Image by 12019 from Pixabay
Travelling has become an integral part of many people's lives, with budget becoming the #1 topic when choosing a destination. However, saving money doesn't mean you shouldn't plan a trip to cities with a high standard of living, such as Boston. Enjoy your trip to one of the most picturesque and cultural cities in the US. We have compiled the best tips and advice for you to enjoy visiting Boston on a budget.
Top Boston attractions that you can visit for free or for a nominal fee
Boston is a city with a lot of history and culture, and there are plenty of budget-friendly options to see its beauty. Here are some of the top attractions that are worth checking out:
Freedom Trail is a walking tour of Boston's major historic sites. The route covers about two miles and includes 16 famous locations. For those looking to save money, you can download a free audio guide.
Boston Common is one of the oldest public parks in the United States. Today, it is a popular recreational spot for locals and tourists. During the summer, the park hosts various events and festivals.
Harvard University is one of the oldest and most prestigious universities in the world. A tour of the university's main buildings and a campus hike is one of the most popular budget-friendly activities in Boston.
Boston Public Library is one of the largest free libraries in the world. It was founded in 1848 and offers tours of the building and book collection.
These budget Boston places provide an opportunity to experience the history and culture of the city without spending a lot of money.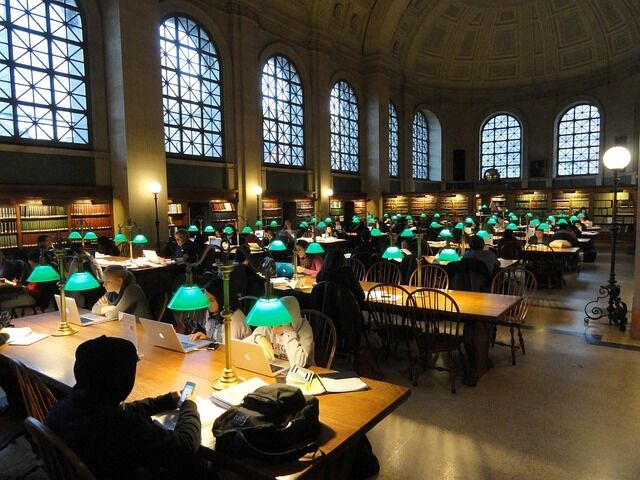 Budget accommodation options
How to visit Boston on a budget? The city has a well-developed tourist infrastructure and plenty of accommodation options to suit different budgets.
Hostels are the cheapest option for those who want to stay in the city center without spending a lot of money. The average cost per night in a hostel can range from 20 to 50 dollars.
Hotels. If you are ready to pay extra for comfortable accommodation, you will find many options with different levels of comfort in the city. The average cost per night in 2-3 star hotels is about 80-130 dollars. It is up to 300 dollars in more luxurious hotels.
Renting. If you are travelling in a group or for a long time, renting an apartment or house can be a good option. The price depends on location, number of bedrooms and other conditions, but it is often more favorable than staying in a hotel.
It is recommended to book accommodation in advance to save money and not to run around the city looking for a free room.
Tips for saving money on food
This is one of the major expenses when travelling. However, if the budget is limited, there are plenty of opportunities to save money while not sacrificing quality. Here are some tips:
Give up fast-food restaurants and cafes and opt for more affordable options such as food courts and coffee shops.
Seek out restaurants that offer specialty lunch or dinner menus at a fixed price.
Buy ready-to-eat takeaway food such as sandwiches, salads, soups or entrees from snack stores and cafes.
Seek out food stores with discounted items to save money on groceries.
Choose exclusively local dishes and products that are usually cheaper.
By following these tips, you can cut down on food costs while travelling to Boston and still enjoy local food and drinks.
How to save money on transportation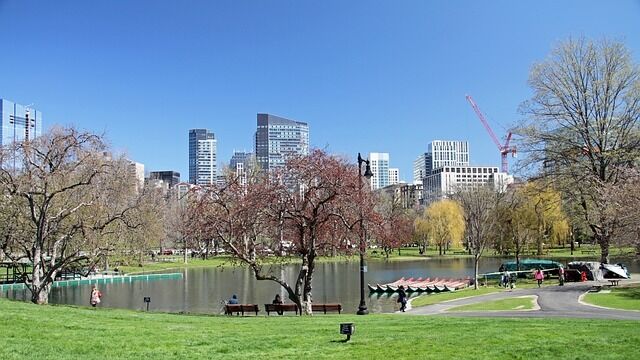 An affordable and convenient transportation system provides many opportunities to save money. Some tips for visiting Boston on a budget:
Use subways and buses. Public transportation operates around the clock and is the most convenient and cheapest way to get around the city. A single subway ride costs about $2.50.
Walking or biking. Boston is a city with good pedestrian accessibility and an extensive network of bike paths. Exploring the city this way is one of the best ways to save money.
Explore discount programs for combined travel. There are many options to save money on travel, for example, combined metro, bus and ferry travel includes a discounted price.
Rent a bike. The availability of bike lanes and bike rental options downtown is one of the cheapest and most convenient ways to get around Boston.
Use car-sharing and ride-sharing. A car-sharing service such as Zipcar allows you to rent a car for a few hours, and a ride-sharing service such as Uber allows you to save money on cabs and get an extremely favorable rate.
Be careful, research different options on how to save money on transportation, and take advantage of discount offers from city organizations and cab services.
Budget-friendly activities, entertainment and events
Boston is a city where there is always something going on, no matter what time of year it is. When travelling to Boston on a budget, you can enjoy many free or low-cost events and activities.
Free concerts and festivals. Just by scouring local listings and event schedules, you can find a variety of entertainment taking place throughout the city.
Free museums. Many museums in Boston, such as The Institute of Contemporary Art, Museum of Fine Arts, and The Harvard Art Museums, offer free admission on certain days each week or during certain hours.
Free tours. If you want to see the city from the inside out, join a group of free tours that run along Boston's main streets and are usually sponsored by local organizations.
Free parks and beaches. Boston has many public parks and beaches, such as the famous Revere Beach, where you can spend time with friends and family and enjoy the beautiful views and atmosphere of the city.
Free visits to historical sites. You can tour famous historical monuments and sites for free or for a nominal fee (most often admission costs between $1 and $5), such as Old State House, Paul Revere House and USS Constitution Museum.
Free conferences and seminars. If you're interested in a particular topic, check out local organizations that host free conferences and seminars on a variety of topics.
There are plenty of budget-friendly options in Boston, so you're sure to find something to your liking here without spending too much,
Tips for buying souvenirs and gifts
If you're in Boston on a budget but want to buy something, don't despair. There are plenty of stores in the city that offer souvenirs and gifts of all kinds. However, there are several tips to avoid overpaying:
Avoid buying souvenirs at big stores and tourist spots such as airports or train stations. Prices in such places are usually significantly inflated.
Visit local flea markets for more original and unique crafted goods and souvenirs.
Explore stores with local goods, such as authentic teas or excellent quality souvenirs from Boston artists.
Use your phone or laptop to compare prices at online stores. Some items you find in physical stores may also be sold on websites at a more affordable cost.
Ask about discounts and promotions. Many stores offer discounts and promotions on souvenirs and other items, so be sure to find out about them before you make a purchase.
Buy fewer souvenirs but more quality and useful items. For example, instead of buying a lot of inexpensive fridge magnets that are purely decorative, you can buy one useful wall map of the city.
These tips will help you cut costs on souvenirs and gifts while maintaining quality and originality.
General tips for saving money while visiting Boston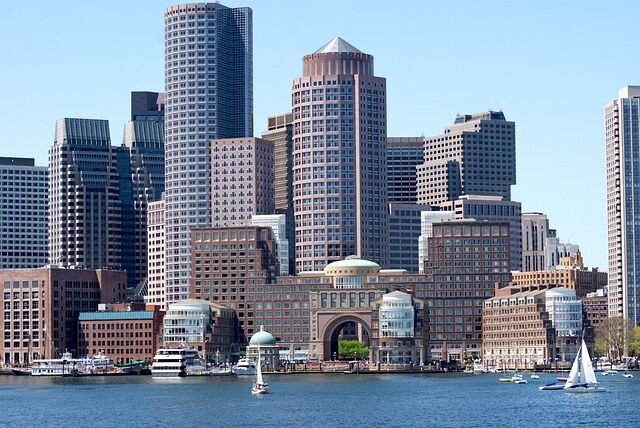 How to save money while visiting Boston on a budget:
Research prices and compare the cost of goods and services before shopping at stores, restaurants, and other establishments.
Look for free events and activities, as well as opportunities for discounts on various services and goods.
Eat at economical places such as food courts, diners and cafes, and cook with produce from local stores.
Use public transportation, bike or walk to avoid overspending on cabs and rental cars.
Use special apps and websites to get exclusive discounts and promotions on various goods and services during your stay in Boston.
Avoid international roaming costs by using a local SIM card or free WiFi hotspots with open access.
Chat with locals to learn about the traditions of the city, and to learn about where to buy cheap goods and eat delicious and reasonably priced food.
Boston is a beautiful city that offers many opportunities for economical travelling. You just need to explore the local infrastructure, take advantage of discount offers and promotions, and follow simple money-saving rules. Boston has many unique places and cultural attractions to see without overpaying for it. By following these tips, you will be able to visit Boston on a budget and enjoy all its advantages and beauties without overstretching your budget.