The best resorts in West Virginia: Top 10 places everyone should visit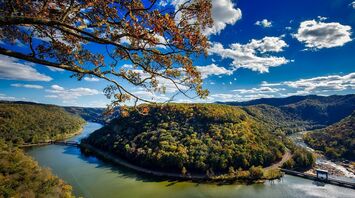 West Virginia resorts are located in some of the most picturesque places in the state. Source: Image Pixabay
West Virginia seems to be just the place for outdoor enthusiasts and adventurers. With ski resorts, mountain ranges, historic sites and towns steeped in legend, there's something to surprise even the seasoned traveler. Over time, the state has become increasingly popular with both local tourists and visitors from other countries and continents. This has led to a variety of vacation accommodations for every budget, from small, quaint boutique hotels to luxury resort complexes. The resorts in West Virginia on our top list are nestled among the Alleghany Mountains, sparkling lakes, and rural Highlands, and are as varied and unique as their surroundings, from 19th century Victorian estates to luxurious historic landmarks. The best resorts in West Virginia will help you discover a new level of comfort and luxury.
1. Greenbrier
Don't miss the opportunity to join the resort's impressive list of guests, along with royalty, celebrities and 26 U.S. presidents. The Greenbrier opened in 1788, and its grandiose history harmonizes perfectly with the local atmosphere of luxury and grandeur. The 5-star resort is a National Historic Landmark and is listed as one of the finest hotels in the world.
The resort offers more than 700 rooms, including 33 suites and 96 four- to seven-bedroom historic homes and mansions, as well as an exciting entertainment program. Play a round of golf on one of the championship courses (or the indoor course in winter), visit the spa, known the world over for its special mineral water and healing mud, or go shopping in the designer boutiques of the 100,000+ square foot entertainment center - all without having to leave the resort grounds. Casino, horseback riding, bowling and canopy tours are also available to guests. There are nearly two dozen restaurants within the resort. Nightlife includes several bars, a cabaret and a nightclub with entertainment and a dance floor.
2. Stonewall Resort
It's where people come for the tranquil atmosphere and relaxation in solitude. This luxury resort is located within Stonewall-Jackson Lake State Park on the shores of Roanoke Lake and offers several lodging options: adirondack-style cabins, elegant cottages, or Stonewall camping. The 2-4 bedroom cottages have private terraces with gas grills, oversized bathrooms and vaulted ceilings.
Visit this fancy resort in West Virginia and get your needs for outdoor communion and relaxation met one hundred percent. Explore the park's more than 1,900 acres of lush rolling hills, tranquil lakes, choose a hike from more than 16 hiking trails and kayak to relax your mind and body while watching the surrounding scenery. Other resort activities include a spa, boat dock, state-of-the-art conference facilities, bike rides and an award-winning golf course.
Stillwaters, Lightburn's and the TJ Muskies Lounge are on-site restaurants, and you can also treat yourself to a cocktail by the pool.
3. The Resort at Glade Springs
A beautiful resort hotel tucked away in the middle of the Appalachian Mountains offers visitors an endless array of activities. You can play golf on an 18-hole course with a mountain backdrop, go to the spa for therapy and beauty treatments, go skiing in the winter, and go rafting, ziplining, rock climbing, archery, hiking, or fishing on Mallard Lake during the warmer months. There is also a bowling alley, several restaurants for all tastes, a bar, grill bar and coffee shop, an indoor pool and fitness center.
Glade Springs is primarily family-oriented, so it organizes outdoor activities and activities for children ages 5 to 12. If you have time to visit all the activities you're interested in at the resort, take a tour of the coal mine to learn more about coal mining in the area.
There is lodging for all tastes - about 200 rooms and suites, cabins, cottages and villas. Some options offer pet-friendly accommodations. The price includes breakfast.
4. Wilson Lodge in Oglebay Resort & Conference Center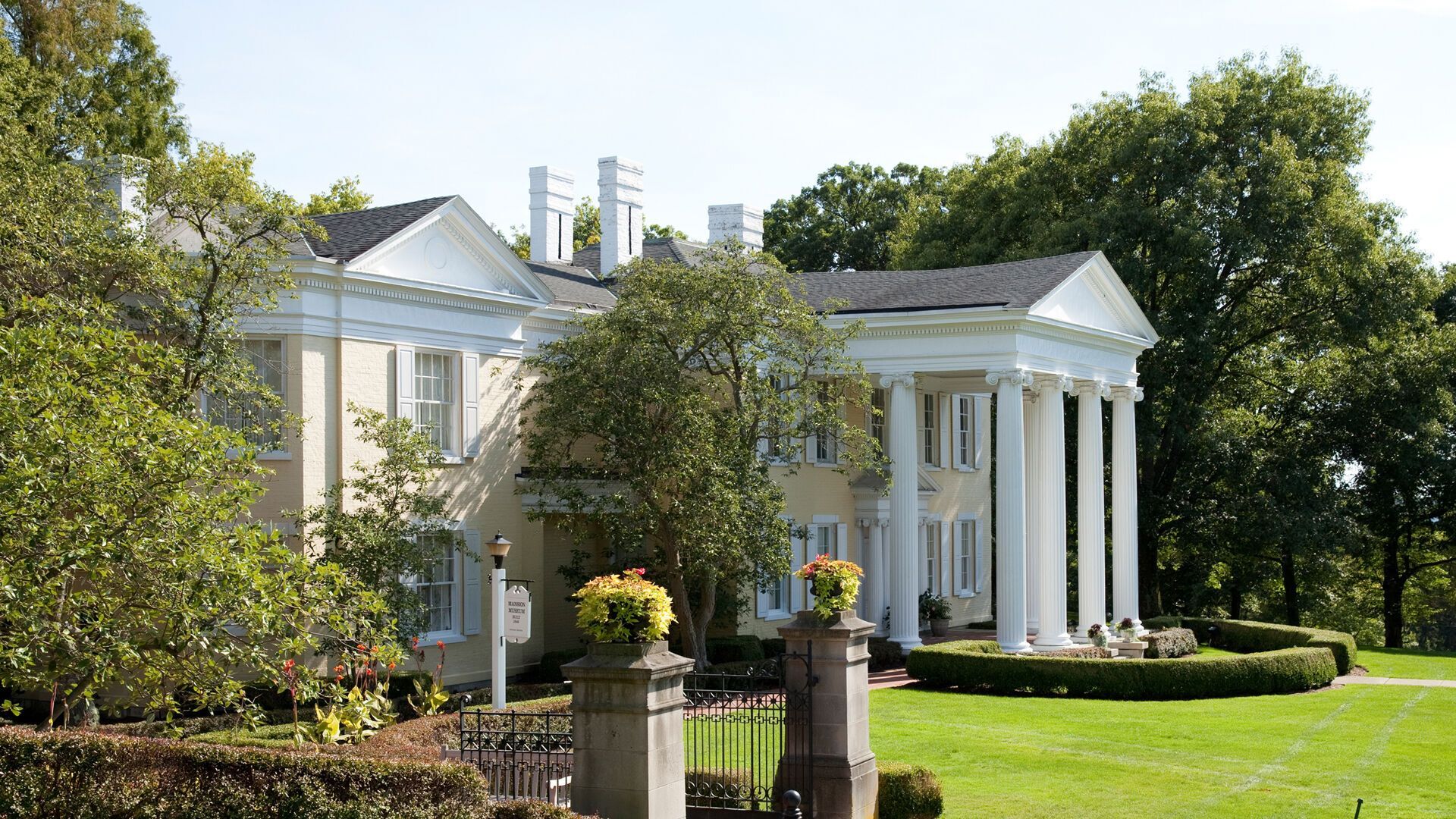 Visiting this resort has become a tradition for many families, as it has been welcoming guests for more than a century. Like other resorts in Western Virginia, Oglebay invites guests to enjoy the natural beauty of the area. But what stands out among them is the number of outdoor activities organized on more than 1,700 acres.
It's a dream destination for golfers: four courses, including two for championships at the Speidel Golf Club. Younger guests will appreciate a trip to The Good Zoo, West Virginia's only accredited zoo. Guests with a passion for history can learn more about Mr. Oglebay at the Mansion Museum. Get a thrill on an aerial adventure course, and hiking local trails or mountain biking are also worthwhile. If the weather fails at any point, there are interesting things to do inside the hotel as well: an indoor pool, spa, jacuzzi, and game room.
Many guests of the resort like to come here in winter. Not only for skiing, but also to see the famous Festival of Lights.
5. Canaan Valley Resort
This resort sits on a plateau overlooking Canaan Valley and is one of the most tranquil places with a magnificent panorama of the mountain peaks. Canaan Valley Resort is located within Canaan Valley State Park in Davis. Like many resorts in WV, it is popular with winter sports enthusiasts. With 47 snowboarding trails for the whole family, a ski area for all levels with a ski school, tubing, and ice skating, this is the place to go for winter fun.
But at other times of the year there are also enough interesting activities. There is an indoor heated pool, jacuzzi and sauna, a tennis court, miniature golf and a shooting gallery. In such a beautiful place, it is a must to hike or bike, or just ride the elevator and appreciate the surrounding scenic area from a height.
Guests can choose one of the rooms in the lodge, rent a cottage or stay in a campsite.
6. Lakeview Golf Resort and Spa
This resort on the shores of Lake Cheat, surrounded by beautiful hills, is considered one of the best family resorts in the state. It is just 10 miles from the Pennsylvania border. Lakeview is located near popular attractions such as the Monongalia Center for the Arts, the West Virginia Botanical Gardens, and the Morgantown Historical Museum.
Many West Virginia vacation resorts are famous for their golf courses, and Lakeview is among the best in this category. The golf resort and spa has over 500 acres. Guests have access to two golf courses, a luxurious pool, a huge sports and fitness center with tennis courts, racquetball and state-of-the-art exercise equipment, a bar, jacuzzi and spa. The three-star hotel offers standard rooms and suites with separate living rooms and balconies overlooking the lake.
Several dining options are available for resort guests, a sports bar and grill bar are available, but we also recommend at least once a visit to the on-site Fusion Restaurant with panoramic views of the lake and golf course.
7. Morgantown Marriott at Waterfront Place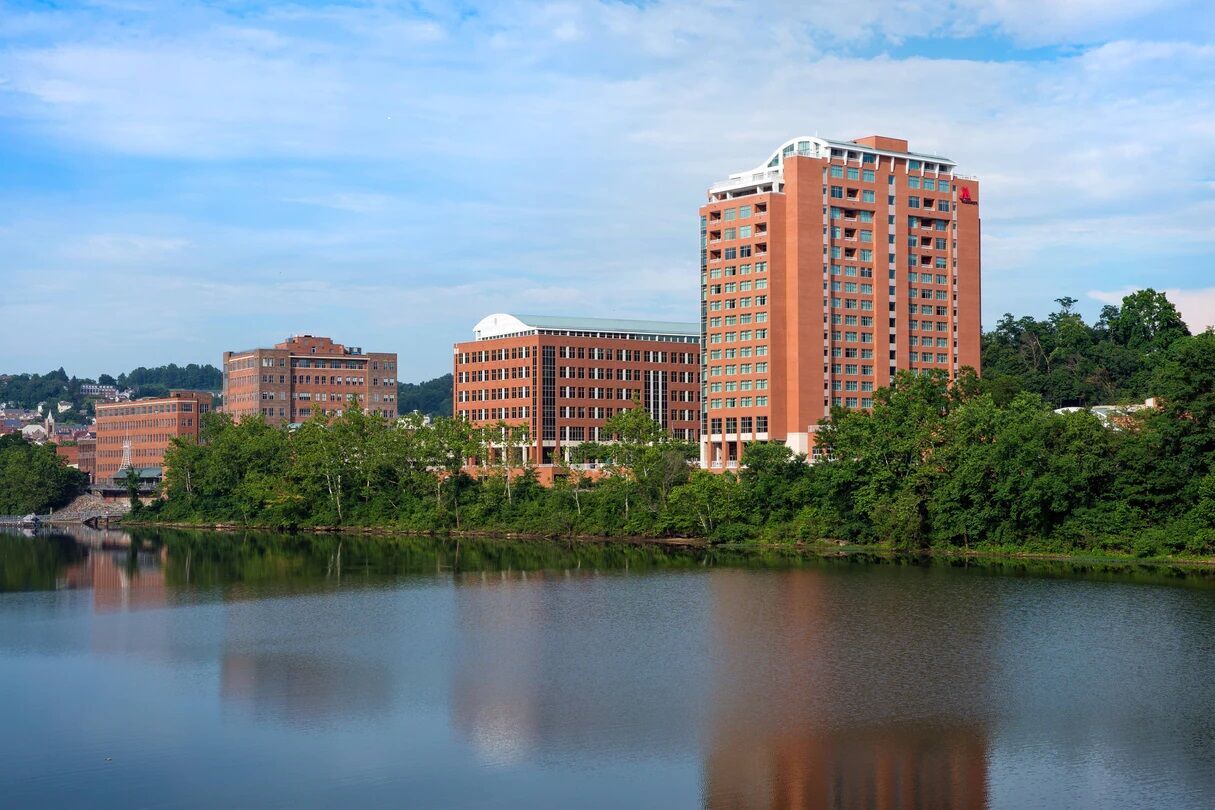 While many WV resorts are all about getting away from the crowds and being close to nature, this hotel will suit those interested in being close to urban amenities. It is located in Morgantown near West Virginia University and has recently undergone a major remodel.
There are 207 rooms on its nine floors. Among them are eight suites with large beds and city or river views. The interiors of the rooms are modern with neutral colors, wooden floors and workstations with leather armchairs. A fitness center, indoor wave pool, hot tub and Starbucks coffee shop are located on the hotel's basement floor.
Concierge services, room service and a coffee shop are also available to guests. The hotel's conference rooms (18 in total) often host weddings, business meetings, or parties.
Guests can enjoy a continental or buffet breakfast. Guests can dine in the hotel's restaurant, which serves American cuisine, or visit nearby restaurants.
8. Capon Springs and Farms
Unlike the lodging rates offered by other West Virginia resorts, this is an all-inclusive resort. This mountain resort is a two-hour drive from D.C.
Guests will explore 4,700 acres of gorgeous scenery, visit a local farm (and get a breakfast of locally grown produce) and try out the healing properties of the spring water. You can also play golf (two courses are available), go fishing in the resort's two ponds, go swimming, or learn Pickleball, a mixture of badminton, tennis, and table tennis. There are 6 hiking trails from the resort. After an active day out, relax in the spa or unwind in the bathhouse surrounded by spring water.
Guests of the resort can stay in rooms in historic farmhouses, such as the Main House or the Presidential Cottage. There are activities for all ages, so it's a popular destination for families with children and couples seeking solitude.
9. Adventures on the Gorge
This resort has a wide range of lodging options for its guests, from luxurious mansions, sophisticated vacation homes to cozy cabins and campgrounds. They all exude a rustic flair and peaceful surroundings to maximize relaxation in peace and comfort after the day's outdoor activities.
Activities available include rafting, ziplining, hiking, rock climbing, speleology, horseback riding, laser tag, paintball and more. This is an ideal place for those who crave for active leisure in the fresh air. At the same time your recreation program will take into account the skills of your group, for example, if you are traveling with children. For younger guests, there is also a kids' club, a game room and activities for children or the whole family. And in the evenings, you can relax in the pool or jacuzzi.
Free parking and bike rentals are also available to resort guests.
10. Mardi Gras Casino and Resort
The fancy resort in West Virginia offers its guests a glamorous New Orleans style vacation. This place attracts those who are looking for noisy company and fun until morning.
Naturally, the most popular entertainment here is the casino, with over a thousand slot machines, 30 table games, and betting on the races. But if that doesn't interest you, or if you feel like taking your mind off gambling, you can enjoy a cocktail at the resort's many restaurants or visit Louie's Entertainment Hall - dance in the nightclubs, attend concerts and theatrical productions. After the hectic parties and crowds, a spa or a relaxing indoor pool or jacuzzi can help you unwind. Outside the resort, the Dutch wine cellars or the city's Nitro Park are worth a visit, but you'll need a car.
For accommodations, Mardi Gras offers a choice of 150 luxurious rooms, from double standards to presidential suites.