Top 10 best camping spots in Texas. The most beautiful and comfortable bases for tents, RVs, and trailers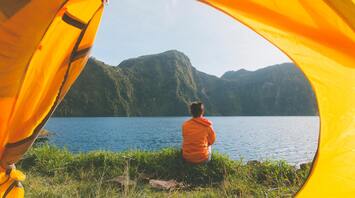 Camping in Texas. Source: Image Robert Forever pexels
Texas is a state of freedom, boundless prairies, canyons, and fast rivers. Places for camp can help you soak up the atmosphere, breathe in the slow pace of Texan life, and enjoy the unique surroundings. There are plenty of comfortable camping areas for campers to find their own, or make camping trips across the state possible. Many Texas camping sites are national parks with unique and scenic beauty. You can choose from beach camping on South Padre Island, camping in Palo Duro Canyon, atop the mountains in West Texas, or hiding out in a wooded campground in the Eastern part of the state. This variety of nature will provide a great range of experiences, activities, and knowledge.
Explore the best camping spots in Texas to get your trip started.
Almost all camping locations in Texas offer reservations six months in advance so you won't be without a spot during the vacation season. But there are also campgrounds that open their reservations year-round so you can enjoy off-season camping.
And we'll help you find the top 10 camping spots in Texas so you can be sure of your luck.
1. Вершины Национального парка Биг-Бенд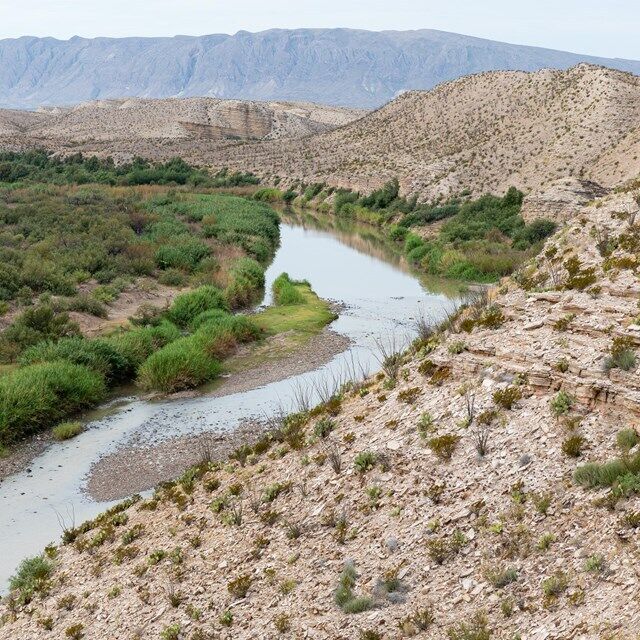 West Texas is a treasure trove of cowboy atmosphere, rocky canyons, and stunning pink sunsets, and it's rich with good places to camp in Texas and a great place to stay in the spirit of freedom. Big Bend National Park is home to a great camp in Texas, or rather, several extensive campsites for different types of camping.
25 spaces for full hookup of RVs
Located near the Rio Grande Village store
No tents allowed
Ice sales
Flush toilets and coin-operated showers
Laundry, potable water, garbage disposal
Providing charcoal grills
The Rio Grande campsite offers almost all of its facilities year-round. The close location to the river of the same name will give you the opportunity to diversify your activities with water games and scenery.
Big Bend Park's largest tent campground
dry campsites
about 100 sites near the Rio Grande River
restrooms and showers near the campground
open year-round
24 campsites available in summer
running water, picnic tables, grills
This section of the campground is located in a grove of poplar and acacia trees a short distance from the banks of the Rio Grande. The roads between the campsites are paved and each area has a natural green hedge.
group tent camping
9 to 40 people per site
Ground braziers and liquid fuel stoves are allowed
facilities near the camping area
A very popular campsite at Big Bend. So don't hesitate to make a reservation in advance.
open year-round
trailers up to 20 feet and RVs up to 24 feet
restrooms, showers, grills
It is located in an open forest, in a beautiful valley between the mountains. The camp offers views of Casa Grande and Emory Peak. You'll enjoy wonderful sunsets and have easy access to most hiking trails, in Big Bend National Park.
Big Bend allows camping outside the park's campgrounds, after obtaining the proper permit.
The park hosts many organized hikes and activities for children. Rafting, horseback riding and off-roading help keep things fun. Young rangers will enjoy the park's scenic vegetation and unique wildlife. The famous bookstore will reveal all the fascinating stories of Big Bend Park.
2. Guadalupe River State Park
Just an hour north of San Antonio, and you hit Guadalupe River State Park. Cool camping spots in Texas are nestled in its vast, scenic area.
Just imagine: the pristine juniper gardens of Ashe, the river running through the park, and plenty of rare, wildlife (white-tailed deer, gray foxes, possums, coyotes, armadillos, and multiple species of rare birds) nearby.
In addition, the park has a huge number of camping sites (about 100), divided into four large areas:
full electric hookup
averaging $144 per week
picnic tables, fire rings with grills, tent mat
showers and toilets
water connection
With a Texas State Parks pass, you are free to visit any state park throughout the year.
picnic table, tent mat
water, 30 amp hookup
fire ring with grill
generators are prohibited
restrooms with showers nearby
about $120 a week
Camping in Guadalupe River National Park is a two-day weekend (Friday, Saturday)
Picnic table, tent mat
Restrooms nearby
Fire ring with grill
No electricity
near the river
About $9 a week
Being on the river trail, the areas of this campground are very convenient for hiking trails and approaches to the river.
Picnic tables, king bed
Fire ring with grill
Tents allowed
Bathrooms with showers nearby
Plots 9, 11, 43 and 45: Water and electricity.
Plot 89: Water nearby.
About $600 per week.
Complete set along with a safari tent equipped on the platform. A bed, chairs and everything you need for a very comfortable stay.
Even with so many places to stay, Camping Guadalupe should be booked in advance because it is the best places to camp in Texas.
3. Padre Island Seashore Camping
For fans of seaside camping, a must-see is Padre Island in Texas. It is the largest undeveloped reef in the Gulf of Mexico. Therefore, conditions here are quite modest and you need to be in full gear. But the gift of solitude and the sound of the surf can make up for any inconvenience. The 130,000 acres perfectly accommodates large numbers of people without creating crowds. Beach camping in these parts is in good demand. However, Padre Island offers several options to choose from.
access to toilets and showers
tents and caravans
grills and shelters
Located between the dunes and has access to the beach.
45 RV and tent sites
chemical toilets on both sides of camp
there is a day use area
The location of the campsite along Laguna Madre is very convenient for fishing. In addition, windsurfing and kayaking activities diversify the sandy vacation.
camping in three areas: Yarborough Pass, South Beach, and North Beach
mandatory authorization
The most authentic and secluded camping spots in Texas are on Pedro Island.
4. Camping at Colorado Bend State Park
Colorado Bend is just for outdoor enthusiasts. Hiking, biking tours, caving, fishing, boating, swimming - such opportunities for activities and experiences, simply attract tourists. Pools and waterfalls wonderfully dilute the mountain scenery. So, if you decide to stay longer in these wonderful places, choose your spot.
Colorado Bend Park offers seven camping areas, varying in terms of conditions and the list of attractions within reach.
Primitive camping (driveway)
75-100 yards from the river
self-contained RVs (up to 30 feet)
Drinking water within walking distance
fire rings with grill
About $120 for the week
Primitive campsites (walk)
tent sites only, along the riverbank
picnic table
restrooms nearby
water in walking distance
no water or toilets
no more than 4 people per camp
stoves on fuel containers are allowed
A true wilderness retreat for those who like to test themselves. The river trail is about a mile from the campsite. There are two such sites: one near the river and one near the windmills.
Group Camp Grey Fox and Canyon
drinking water and toilets
maximum 16 people
large fire ring with grill
3 picnic tables
The nice thing about all this is the allowed parking at the camp and the close proximity to the river.
Group camp near the river
Accommodates up to 48 people
parking lot near the camp
Drinking water and toilets are within walking distance
Be sure to have a map of Colorado Bend's trails if you want to be a trailblazer on your own. Or take a guide who will not only show you the sights, but also tell you many informative stories.
Learn more about booking Colorado Bend campgrounds
5. Caddo Lake State Park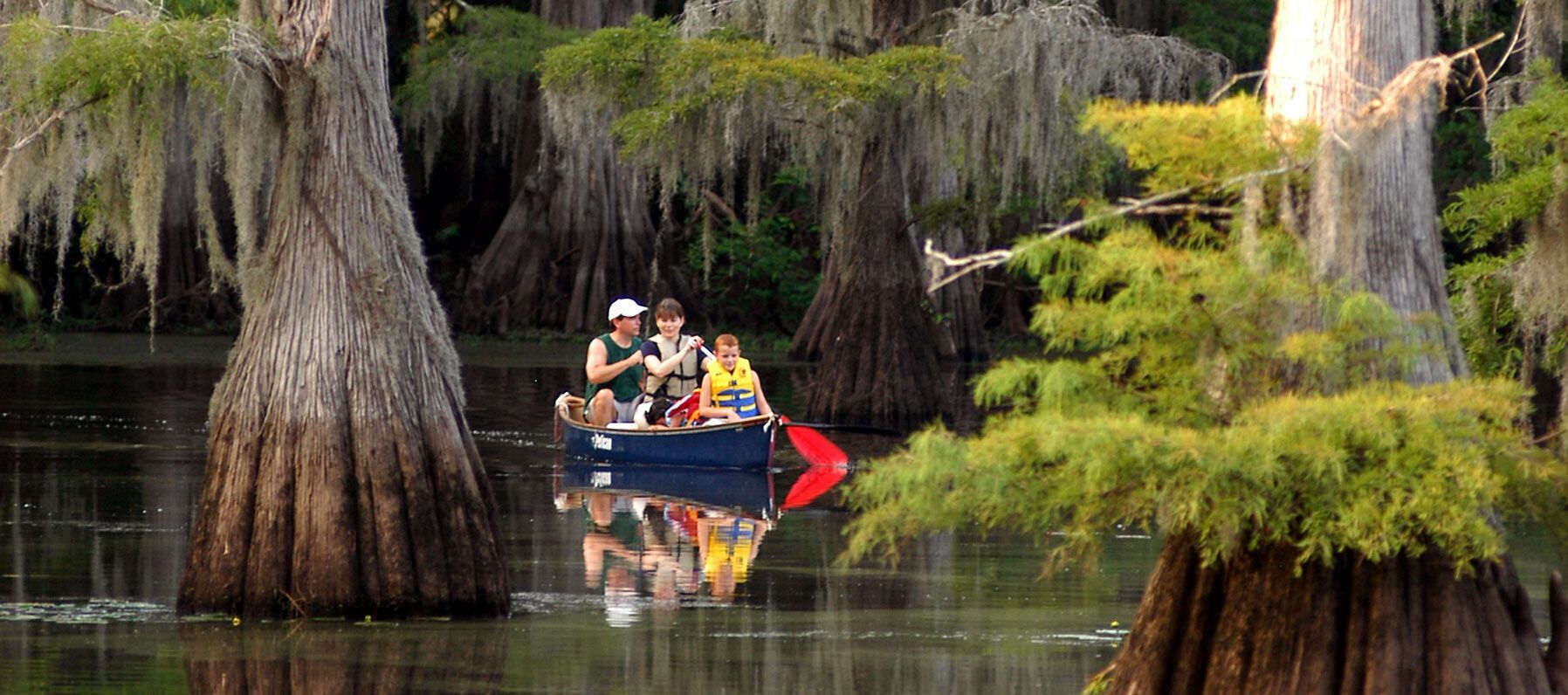 There are great places to camp in Texas and the eastern part of the state. Not far from the Louisiana border is Caddo lake state park.
A very exotic park. Alligators live in its lake waters, so be sure to familiarize yourself with the safety regulations. This is a place for adventurous hikers and experienced scouts. Park services offer: fishing, boating, hiking, picnics, cabin stays, historic cabins, a screened-in shelter, and, of course, camping.
Campgrounds for tents, RVs with full hookups and up to the most traditional primitive tent sites. In all, there are 46 camping sites in the park. 18 for RVs, with full or partial hookups, and 28 for tent campsites, also with and without hookups.
The park program includes many activities and organized camping trips. These are very interesting camps in TX.
The exact location of Caddo Lake campgrounds
6. Enchanted Rock Natural Area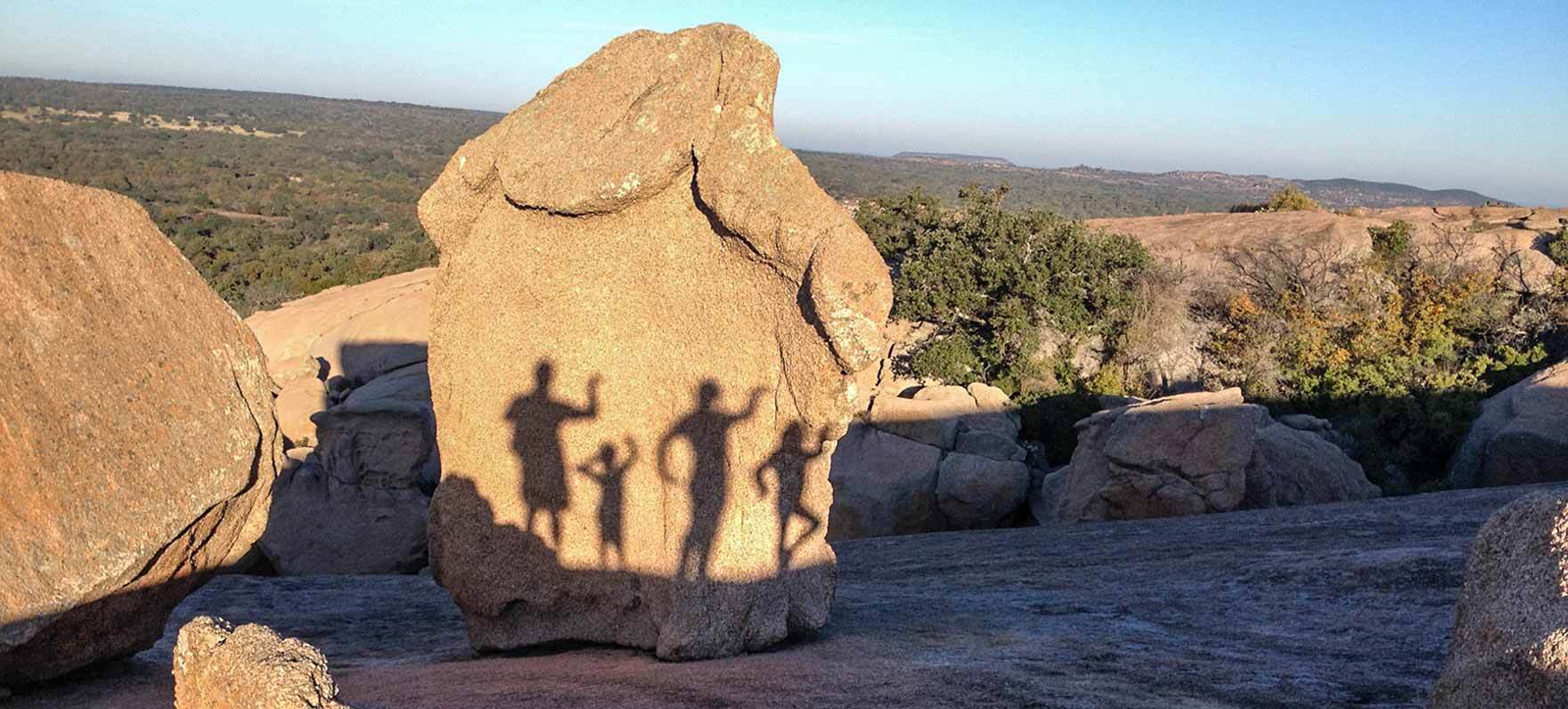 A magical place for lovers of conquering peaks. Boulders of pink granite towering over gorges and sloping green slopes. One of the park's most romantic activities is stargazing. The lighting of the area is kept to a minimum, for a nice dark sky. Not only can you see a huge number of stars, but also the Milky Way.
Climbing and exploring the trails helps to unwind and boost your confidence. Stay in one of the featured areas.
These areas are tent-only, but well-equipped. Water, sun shelters, restrooms with showers, tent mats, outdoor grill, fire ring, toilets and showers nearby. No more than 8 people are allowed on one camp site.
A total of 20 tent-only sites, 1 to 3 miles apart. Container fuel stoves are allowed and bio-toilets are available.
Group camping (Buzzards Roost).
Accommodates up to 50 people. Assumes full gear with you. Only compost toilets available. Camp location allows free climbing and hiking.
The Enchanted Rock Natural Area, has many partners who work tirelessly to help the area grow and improve. By supporting camps in TX, they help keep this nature preserve in pristine condition longer.
7. Balmorea State Park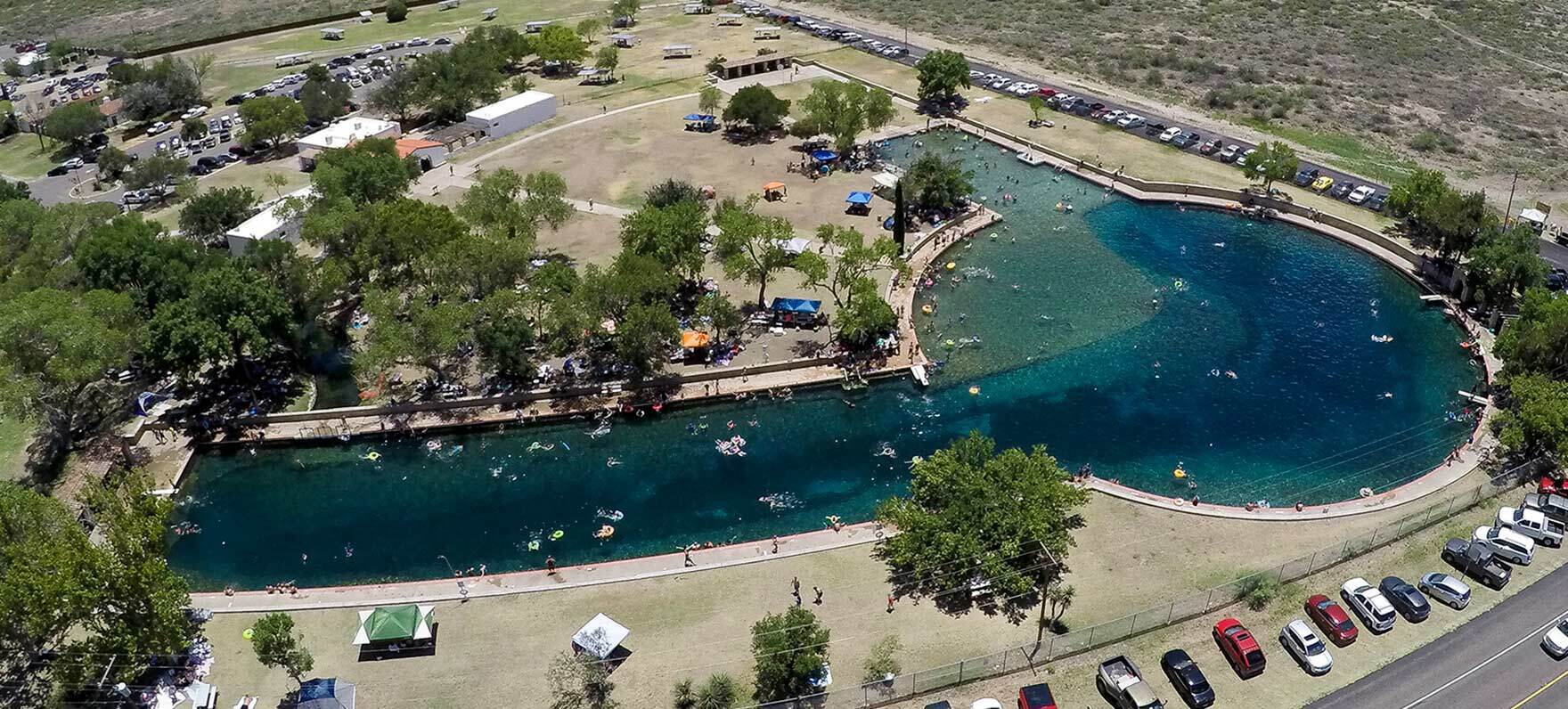 A very comfortable camping spot nestled in West Texas. Only 30 miles from Davis Mountains, you can take a little break from primitive mountain camping and camp in the glades, near a freshwater spring and very comfortable conditions. Balmorea State Park holds one of the largest freshwater springs in the world, at 1.3 acres.
The Sud-Salomon Spring Motel, built in a historic building, offers a variety of accommodations, for those tired of sleeping in a hiking bag or on a narrow trailer bed.
Balmorea State Park offers two types of camping in its green glades.
33 campsites with hookups
Up to 8 people per camp
electricity
water
about $140 per week
Up to 16 people
About $250 a week
The location of the campsites is fairly close, with toilet and shower facilities available to all. Cable is also present in some areas.
Balmorea Campground is very popular in Texas because of the wonderful opportunity to swim in the cool spring water while escaping the summer heat.
Watch for Balmorea Campgrounds to open after renovations and make your reservations.
8. Camps at Radcliffe Lake, Davy Crockett Woods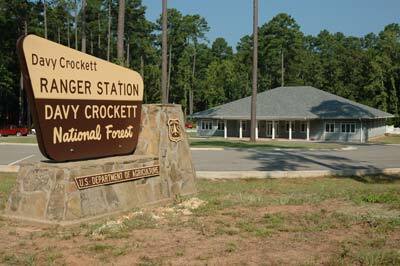 The 160,000-acre Davy Crockett Forest is home to some of the top camping sites in Texas. It offers all the conditions to feel like Robin Hood and a trailblazer. The state park area is a fun place for the whole family to relax.
Whether you're looking for primitive or standard camping, you'll find both amidst the dense thickets of the scenic forest. A total of 56 sites are scattered near Radcliffe Lake, which is great for swimming. Campers have good access to the trails and close proximity to amenities (restrooms and showers).
In addition to exploring the trails in the park, you can enjoy hunting (during hunting season). And, while campgrounds are open year-round, sites are reduced to 20 during hunting season to secure the hunting area. There is a wide variety of wildlife in the woods.
Walking the Neches Bluff Overlook Trail to its lookout point, you'll find a picturesque panorama of pine forests, a strip of sparkling river and primitive campsites.
You can ride bikes, horses, and off-road vehicles in the park (strictly on designated trails).
Texas Forest Camping in Davy Crockett entertains visitors with picnics, a swimming beach and bathhouse, a buffet, an amphitheater, scenic forest trails, boating and fishing in the beautiful woods.
Here are the best camps in Texas.
9. Dinosaur Valley State Park
An hour southwest of Fort Worth, you can touch footprints dating back millions of years B.C., to the time of the dinosaurs that lived here. The limestone banks of the Paluxy River are silent on the traces and evidence of the giants in what is now the state park. In summer, when the river lowers, hikers can hike the dinosaur trail and camp overnight at a nearby campground.
Camping options range from 44 sites with electricity and 15 more basic campsites, to group camping for up to 40 people.
The southern area of Dinosaur Valley is a wilderness of absolutely incredible and beautiful vegetation. You can go to this part of the park on horseback. No horseback riding is allowed in the primitive campgrounds. The camping sites are quite a distance away, so you get to enjoy the privacy, silence, and backdrop of nature.
See the terms and conditions of each campsite - campsites in the Valley of the Dinosaurs.
10. Tyler State Park
For those who like to wake up at the crack of dawn and see the rainbow of a mirror-like lake, we offer places to go camping in Texas, located in Tyler State Park on the shores of a 64-acre lake. You can find yourself in the Pink Capital of Texas just 100 miles from Dallas.
The campgrounds of the Pink Capital provide a wide variety of accommodations. More than 100 sites vary in types (from motorhomes to primitive and group campsites) as well as access to attractions and trails in Tyler Park. Study the map well before deciding.
All campsites have access to toilets and showers and, best of all, access to the lake's beaches. Beautiful bridges colored in different colors, great plant species, trails, cute wild animals and richly vegetated forest - will make your vacation memorable and relaxing.