Disneyworld Orlando 2023: Cheap tickets, discounts and hidden gifts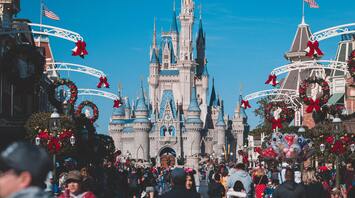 Disney World. Source: Pexels
Florida theme parks like Disney, Universal, Busch Gardens, or SeaWorld are still a dream for many because of the high ticket prices and other travel expenses. But don't despair! We will tell you how to visit Disney World on a limited budget.
1. Choose the parks carefully
Florida's four theme parks are Disney-owned World Resort, Universal Studios, SeaWorld, and Busch Gardens (part of the SeaWorld group). The first three have several parks. Admittedly, along with lodging, meals, flights, and admission tickets, a cheap trip to Disney World is not easy to arrange. But there are several ways to save money, including on tickets.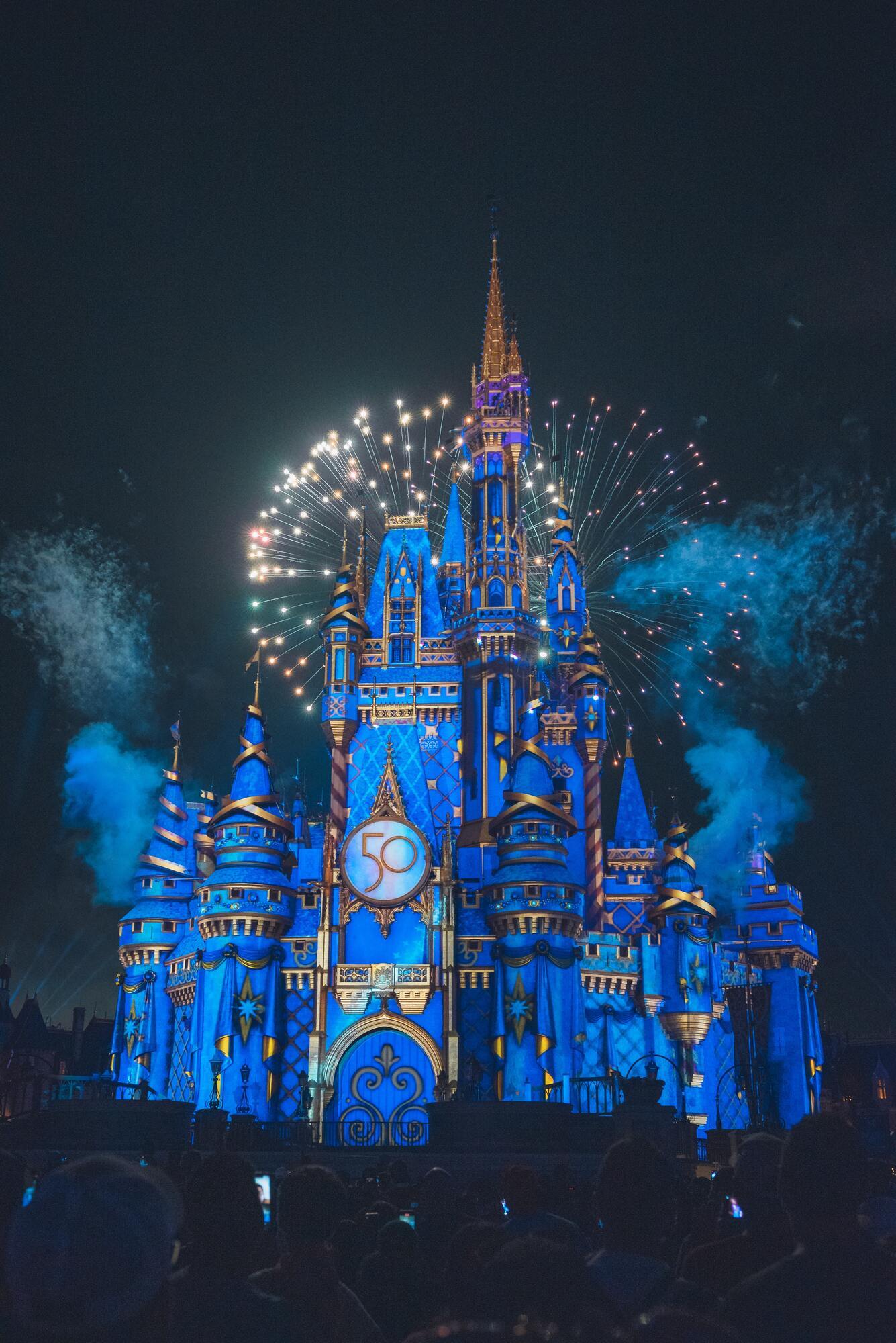 There are seemingly endless combinations of park tickets with different add-ons and conditions. So it's important to understand in advance exactly where you'd like to go.
Create a list of must-see places. Mark what you would like to see there, how much time you are willing to spend on it, what tickets you need to go there. Don't plan for more than one park per day, unless you are an experienced visitor.
Check out the extras. The main park ticket may come with discounts on admission to additional parks, such as water parks. See if you can combine multiple vacation options.
2. Don't fall for marketing tricks
The theme parks have a great system of different marketing moves that promise you "the perfect trip" and "fantastic moments. But don't lose touch with reality. A cheap trip to Disneyland won't be like that if you plan it without looking at the allowable budget. Set a financial framework for yourself, and use budgeting or savings apps.
3. What do I need to know about tickets to Disney World?
Walt Disney World includes four theme parks - Magic Kingdom, Epcot, Disney's Hollywood Studios and Disney's Animal Kingdom - and two water parks, Blizzard Beach and Typhoon Lagoon.
Disney has two separate sites for ticketing in the U.K. and the U.S. You can buy from either site, but the sites have different types of tickets.
Disney's UK site offers Ultimate tickets for 7, 14, and 21 days. You can buy in advance, and the price is usually the same for 7 and 14 days. This admission includes visits to all parks and water parks on any given day (including more than one park per day); FastPass+ - the ability to book events 30 days in advance and pass out of turn and "Memory Maker" - free access to all photos taken by park photographers during your stay. In 2023, the cost is £539 (£519 for visitors under 10), including taxes and fees.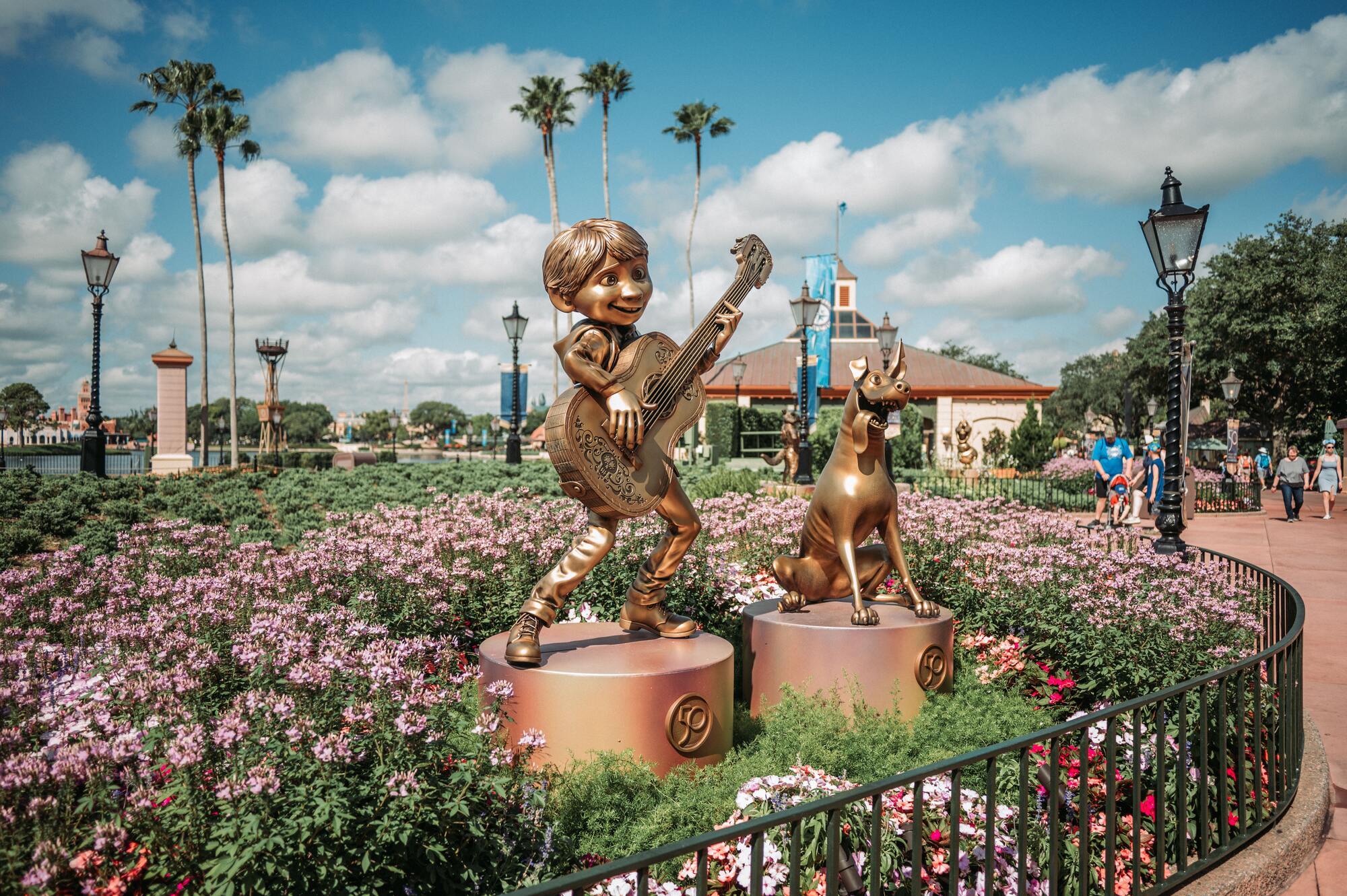 How do I buy a 1-day ticket?
Disney's U.S. site offers one-day tickets not available on the U.K. site. They include basic access to one park per day for up to 10 days. The cost varies by park and date. At the time of writing, the lowest prices could be found in August and September 2023, around £88. On peak days, the cost rises to £151. You can also buy these tickets from some intermediaries and just at the entrance.
4. Tickets to Universal Studios
Disney's main competitor is Universal Orlando Resort, which is based on Universal Studios Florida, Islands of Adventure with the Wizarding World of Harry Potter and Volcano Bay Waterpark. Universal also has two separate ticketing sites in the U.S. and the U.K.
Universal's UK site offers tickets valid for 14 consecutive days. In 2023, the price for 1 adult to visit the three parks is £332, including taxes. The cost of a children's ticket is £321. To this amount add the shipping cost of £5.
Universal's U.S. site is beneficial if you expect to spend up to 5 days in the park. Here you can buy basic tickets to 1 or both of the main parks. The cost of such tickets at the entrance is usually the same as online - about 90 pounds for a visit to one park for 1 day or about 132 pounds for access to two parks for one day (the price of children's tickets is, respectively, from 84 to 128 pounds). But there are occasional sales and promotions on the site for multi-day tickets.
5. What do I need to know about SeaWorld and Busch Gardens tickets?
The SeaWorld Group operates SeaWorld Orlando, an attraction dedicated to marine life and its inhabitants, as well as Aquatica Water Park, Discovery Cove Comprehensive Park in Orlando and Busch Gardens, an African safari-style park in Tampa Bay. As in previous cases, there are U.S. and U.K. ticketing sites.
Which ticket to choose: one day or multiple parks?
On the SeaWorld U.S. website, you can buy a one-day ticket to one park for between £73 and £85. A two-day ticket valid for two parks costs about £125, and three parks for three days costs £140.
If you're aiming to come to the parks for three days or more, or want to visit the parks more than once, it's better to buy tickets on the British website SeaWorld. For £116 you can buy tickets to two or three parks for 14 consecutive days (£112 for children aged 3-9).
6. Check agent offers
Many theme parks have good discounts on buying tickets in bulk, which specialized agencies take advantage of. They buy up tickets in large batches and then resell them. There are times when agencies implement their own discounts on tickets, but it's not necessary. It's worth comparing the ticket price offered by the park's website, including taxes, fees, and shipping, and the price of a ticket from a reseller. Usually the prices differ slightly, but it is possible to get an additional discount.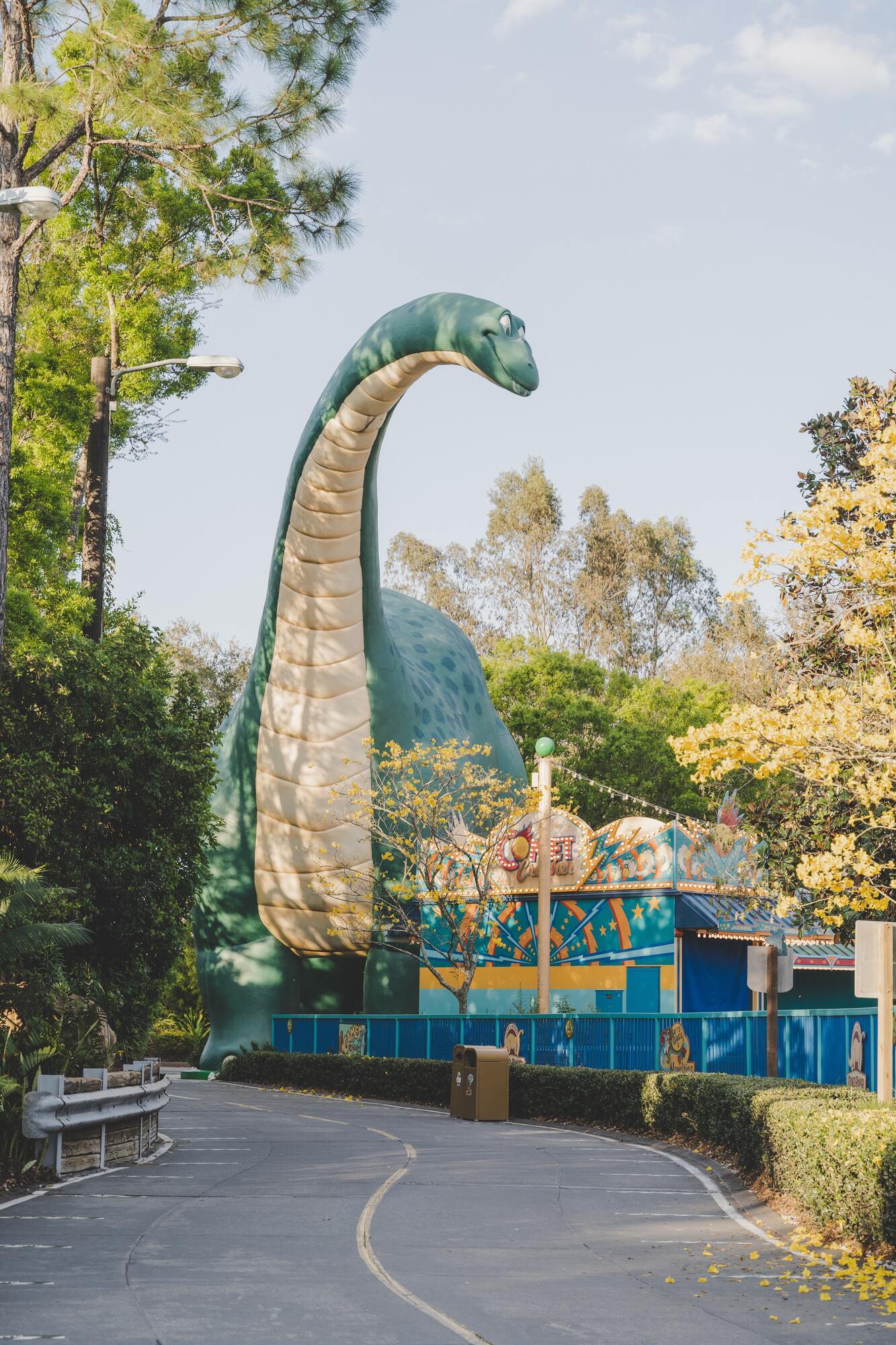 Minus 6 pounds at Disney World from Disney American Attractions
Disney American Attractions is the official retailer of Disney tickets in the UK and offers one of the cheapest options. To get an extra £6 discount on every Disney Park Florida ticket, you must enter the code MSE6 during checkout at the website. The code is valid on Ultimate tickets for 7, 14 and 21 days and can be used on multiple orders. Tickets will be delivered free for 2 weeks or for a fee of £6.95 the day after you order.
Minus 5 pounds for a Disney ticket from Orlando Attraction Tickets
Orlando Attraction Tickets is an unofficial Disney seller, but has good reviews on Trustpilot. It offers good prices on Disney World tickets with free shipping within 7-10 business days. With the code MSE5 you can get a £5 discount on Ultimate tickets and sets of tickets combining a visit to Disney World with Universal or SeaWorld parks.
Reservation by Deposit from FloridaTix
Another official Disney seller offers competitive ticket prices for Disney Parks, SeaWorld and Universal Studios (as well as other famous world rides and attractions) with free delivery within 7 days. To book tickets in advance, a small deposit of £10-£20 is required, depending on the ticket. At least 5 weeks before the trip the balance should be paid in full.
A good selection of tickets at Orlando Attractions.
This is an American resource where you can buy not only combination or long term tickets, but also basic tickets for just a few days. Customer benefits include competitive prices, free Royal Mail shipping within 14 business days on UK orders, the ability to pick up tickets for free at the Orlando office by appointment, and the choice to pay in pounds or dollars.
7. Separate tickets for children
There are no family passes in Florida parks, so each child needs a separate ticket. Disney World and Universal parks have a discount for children ages 3 to 9, and a child over 10 needs to buy a ticket for the same price as an adult. SeaWorld's U.K. site has a discount for visitors ages 3 to 9, but the U.S. site pays a flat rate for all guests over age 3. If a child is younger than three, he or she can enter all parks for free with proof of age.
8. Check information when making reservations
One missed detail can cost you your vacation, so be careful when making reservations or purchasing tickets. Don't let your guard down if you purchase discounted tickets to Disney World Orlando or other parks from little-known vendors. If the difference in price is small, it is better to choose a seller with a good reputation and reviews. Be guided by these recommendations as well:
Paying by credit card involves extra protection. If a single ticket costs more than £100, the bank that issued the card is jointly liable with the merchant if something goes wrong with the purchase. If each ticket is worth less than £75, then this arrangement is unlikely to apply, even if you bought multiple tickets and the total amount exceeds £100. But you can still apply for a refund.
The debit card also has hidden protection. Just as with a credit card payment of less than £100, you can get a refund with a debit card under the "chargeback" rule. This rule is not spelled out in the law, but the positive experience of users is significant.
British sellers have another option to protect customers. If a seller goes bankrupt, the Association of British Travel Agents (ABTA) can provide replacement tickets even if the seller was not a member of the association. This is a possible outcome, but not guaranteed.
Insurance can cover tickets. Some insurance policies take into account possible scenarios of cancellations or shortened vacation lengths and refunds for unused tickets because of that. Of course, most do not compensate for lost tickets.
Take care of your finances. When paying on a U.S. site, you may be offered to convert the price into pounds at a rate that is not the most acceptable. Check the exchange rate with currency converters and rate tracking tools. If you need to buy cash, don't put it off until the airport. Get a travel credit card to avoid fees when paying abroad.
Make sure taxes are included. UK sites usually list the price of tickets with tax, but on US sites, by law, taxes may not be included in the "promotional" price. So check if the tax is included in the price or charged separately.
9. Look for the best price on the same day
If you are looking for cheap tickets to Disney World or other parks from multiple vendors, look at prices on the same day. Ticket prices can vary quite often by park, and resellers change accordingly. Make sure that the advertised price has not changed and is valid at the end of the reservation.
Apply the same method when choosing airline tickets. Use Kayak, Skyscanner, and Momondo services to compare flight costs.
10. FlexiTicket - lots of parks, but no Disney
Unlimited access to 6 parks for 14 consecutive days is a very tempting option, even though it doesn't include Disney. With the FlexiTicket, all Universal Orlando Resort parks including Harry Potter's Magic World, as well as SeaWorld, Aquatica and Busch Gardens are available. The previously mentioned specialty agencies are offering great deals on these tickets.
11. 15-50 pounds discount at a resort hotel
If saving money is your top priority when choosing lodging, Disney World resort hotels are not your option. It is better to stay in a hotel outside of it or rent a villa.
But many visitors get just as many positive emotions and good memories from staying at a Disney resort as they do from visiting the parks, so staying here is a must for them. There are additional benefits: more time in the parks, free shuttle service from the airport and throughout the resort, free entertainment like art lessons or evening shows, park-themed decor, etc.
Official ticket sellers at Disney World may offer discounts on hotel stays at the resort. For example, AttractionTickets gives a discount of up to £50 per room for bookings of 5 nights or more. You need to follow the link provided on the website and enter the code MSEDISNEY at the last step of booking. The amount of discount depends on the hotel chosen:
on inexpensive options - £15;
for mid-range hotels - £35;
for deluxe hotels, £50.
The discount can be combined with other offers.
12. Save money on water
Parks regulations in Florida allow you to take your own drinks, given the local hot climate. But if you run out of water, don't rush to buy it. You can ask for a completely free glass of iced water at any Disney World fast food restaurant.
13. Interact with the characters
Of course, you'll be tempted to get an autograph and take pictures with as many of your favorite characters walking around the park as possible. But instead, you should pay more attention to one or more. Some visitors have shared experiences where they were able to get the characters interested in conversation and get free stickers, Disney shopping vouchers or souvenirs.
14. Coming with a baby - bring your own stroller
To move around the park with a young child for a few days, it's more cost-effective to buy a stroller or bring one with you than to rent one from the park. Compare: renting a stroller for a day costs $15, with Walmart selling strollers starting at $14. You can donate the stroller afterwards or take it with you - either way, it's better value than renting.
By the way, most airlines allow you to bring a stroller or car seat, but in some cases you can take less luggage.
15. Lunch outside the resort
Food prices in the parks are not budget-friendly at all, so if you have a rental car - buy groceries in supermarkets, for walks in the park take packed lunches and stock up on snacks. Dinner will also be cheaper in Orlando restaurants than in the park.
If you do decide to eat at the resort, visit quick-service restaurants. Disney dining plans - two self-serve meals a day, including drinks and snacks, for a fixed price (about 40 pounds for adults and 18 for children) might work for you.
Character dinners are also popular with park guests, but having breakfast or lunch with your favorite characters is usually cheaper.
16. Save money on cell phone service with a walkie-talkie
Walkie-talkies are available in the States with a 3km range, so it's a good way for a company or family to keep in touch in case you want to get separated from each other and save on mobile roaming. Walkie-talkies made in the UK will not work in the U.S. and vice versa due to the use of different frequencies, but walkie-talkies are available at Walmart starting at $12 per pair. In some villas, walkie-talkies are included in the price.
17. Take public transportation
The I-Ride Trolley bus runs along International Drive, where most of the parks are located. It runs every 20 minutes from 8 a.m. to 10:30 p.m. The fare is $2. There is a day pass for $5 and a 14-day pass for $18. It's a good way to save money on a rental car.
18. Book in advance and print your tickets
Many sellers have a 10-14 day free shipping service, so if you're looking for ways to get cheap tickets to Disneyworld Orlando, don't wait with reservations until the last minute. Otherwise, you'll have to pay for express shipping.
In addition, many sites allow you to print out tickets so you can then use them at the door and reduce the wait in line.
19. eBay is not the best option for buying tickets
Disney rules prohibit resale of tickets by individuals, so although you can find the cheapest tickets to Disneyworld Orlando on eBay, there is a risk that you will simply lose your money.
Also, some parks with Disney inclusive use a fingerprint security system on their tickets, so it's possible your ticket will turn out to be a fraud.
20. Don't miss out on free Disney World gifts
There are many free extras and surprises available throughout the park that many visitors don't know about:
Go on a gastronomic tour. Some restaurants, like Jiko and Boma in Animal Kingdom, offer free gastronomic tours with samples from the menu.
Enjoy non-alcoholic drinks. Cool Club in Epcot offers free sodas from around the world.
Try chocolate. Free samples are available at Ghirardelli's in Disney Springs.
21. Explore packages from travel agencies
Some tour operators offer packages with flights and accommodation, which may be cheaper than putting together an itinerary yourself. Be sure to check with your tour operator whether they include ATOL or ABTA consumer protection: in case the travel company goes bankrupt, you will be compensated if you have not traveled yet, or found another accommodation and tickets home if you are already abroad.
Choose your booking time carefully: it is most advantageous to make a reservation either much in advance of the vacation, or as late as possible (but with a limited choice of tickets and accommodation). And do not forget about the possibility of bargaining - travel agencies in a competitive environment can make a good discount.
22. Consider the experience of others
A good resource for finding trusted tips and sharing experiences is the Overseas Holidays and Travel Planning forum. Here you can learn from other travelers' experiences, find out how to get cheap tickets to Disney World Orlando and other hidden opportunities, and find answers to questions about the Disney resort.
23. A car involves hidden costs
A rental car will certainly improve the comfort of your travels, but remember that car costs include parking fees in addition to renting. For example, you will pay $25 for daytime parking at the Walt Disney World Resort plus an overnight parking fee of $15 to $25 at the hotels (but if you stay at the resort hotels, parking will be free).
24. Become a VIP guest on your birthday (or other special occasions)
If you want to celebrate your birthday at Disney World, go to the mall at Magic Kingdom (or the guest services center at other Disney parks) and get a free birthday button. It guarantees you lots of congratulations and special treatment from Disney characters, and if you're lucky, other bonuses and perks like free treats at the restaurant. There are also button options for anniversaries, newlyweds, and a generic "I'm celebrating" badge for other special occasions.
25. You can save even on expensive hotels
The same rooms in the same hotels are available on different resources at different costs. You can save up to £100 if you sort hotels by price and compare who offers a better deal.
On Priceline, you can get a huge discount on the best hotels in the U.S. thanks to the site's "Name Your Price" feature. Choose the area of the city and the number of stars the hotel has, name your price, and see which hotels are reasonable. Naturally, start with the lowest rate. Increase the rate until you find your option with a price that is still acceptable to you. But you can only bid once a day. It is not uncommon for site users to be able to get a room in a good hotel at a discount of up to 70%.
26. Explore nearby attractions
You can also experience the magical atmosphere of Disney at the Disney Springs Mall with its various stores, bars, and entertainment areas. It is located at the Disney Resort, but you don't need to enter the park to visit.
If you want to feel the spirit of good old '80s America, like vintage rides and quaint stores, Old Town Kissimmee is worth a visit. Saturdays can be varied with a visit to the Winter Park Farmer's Market.
There are art galleries near Disney World, including the Cornell Museum of Fine Arts and the CityArts Factory. Visit free tours from Orlando Brewing Company and Lakeridge Winery & Vineyards (the latter also offers free wine tastings). Defy gravity on Spook Hill and learn about the amusing urban legend of the alligator fight. By the way, admission to many Florida state parks is free or costs a few dollars, so you can see Florida's most famous resident after Mickey Mouse, the American alligator, live.
Many activities like golf, kayaking, etc. can easily be found outside the resorts, and at a fraction of the cost. Add travel expenses and compare offers.
27. Plan your itinerary before you go
You can make the most of your vacation budget if you carefully plan where you want to go and what you want to see:
Get your free guide from Disney. It can be ordered online and contains fold-out mini-maps of the parks and information about attractions and activities.
Get there early. The earlier you go on your park adventures, the better your chances are of avoiding traffic and getting into the park before the main tourist flow arrives.
Count your energy and don't get frustrated. Accept the fact that you will not be able to see everything, and do not forget that you go to have fun and relax, and not to be physically exhausted.
28. Use local coupons
Discounts can be found at local stores, restaurants, information centers, and hotels. Also, don't forget to check your receipts; there may be useful codes.
Discount coupons can be printed before your trip from the International Drive Orlando website. And don't forget to google discount Disney World Orlando tickets and possible promotions at certain places you want to visit.
29. Don't Forget ESTA
Every traveler from the United Kingdom going to the United States must complete the Electronic System for Travel Authorization (ESTA) beforehand. Do it on the official ESTA website. For $14 and 5 minutes of time, you'll get a visa for two years (or until your passport expires).
30. Insurance is a must
Medical bills in the U.S. can be exorbitant, so getting travel insurance should be one of your first actions when planning your trip.