Goodbye, congestion: government announces modernization of railways in Manchester and the North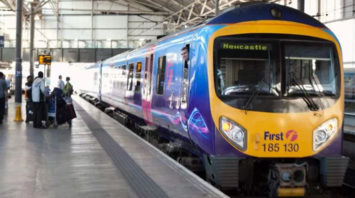 Manchester railway station. Source: manchestereveningnews.co.uk
The government will allocate £72 million to improve rail links in Manchester and the north. It is also planned to rebuild a third platform at Salford Crescent.
The investment program was announced on May 25, 2023. This package is aimed at improving passenger service and reducing train delays, according to Gov.uk.
What is included in the railway services development program
The program was launched in Manchester at Victoria Station. Rail Minister Hugh Merriman has unveiled the latest of 4 infrastructure upgrades to improve everyday travel for passengers across the region, while supporting productivity and economic growth.
With the funding, the government plans to reduce delays, bottlenecks and overcrowding at stations, meaning passengers will enjoy a more comfortable and reliable travel experience. First of all, it is planned to install a third platform at Salford Crescent station.
Manchester Victoria station will also receive additional platform entry and exit points, making it easier for passengers to travel through the station during busy periods.
Transport Minister Mark Harper also mentioned that in December 2022, an £84 million public investment program was supported to provide better timetables and expanded platforms for longer electric trains with more seats to better serve passengers.
As a result, delays in Manchester city center have already been reduced by 40% compared to 2019/20 levels, exceeding initial expectations. Combined with the ongoing electrification projects and the TransPennine route modernization already underway, the latest measures will pave the way for an expanded timetable from mid-decade and the introduction of future HS2 services in the city.
It also became known that the government plans to reform local railways in the region. This includes piloting ticketing and London-style integrated transport on the Bee network.