Things to do in Brooklyn: Top 17 best places to visit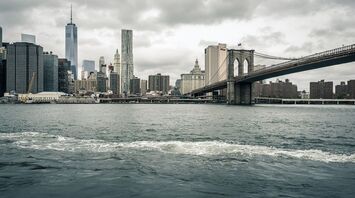 Brooklyn and its landscapes. Source: Image Uwe Conrad/Pixabay
Brooklyn is one of the most densely populated regions of the country, located in the state of New York. This place, located in the western part of Long Island, surprises no less than the much-advertised Manhattan. Here you can find everything that attracts travellers from the best restaurants and coffee shops to historical monuments and architectural masterpieces. To quickly create an itinerary and decide what to do in Brooklyn first, check out the following selection.
Brooklyn Bridge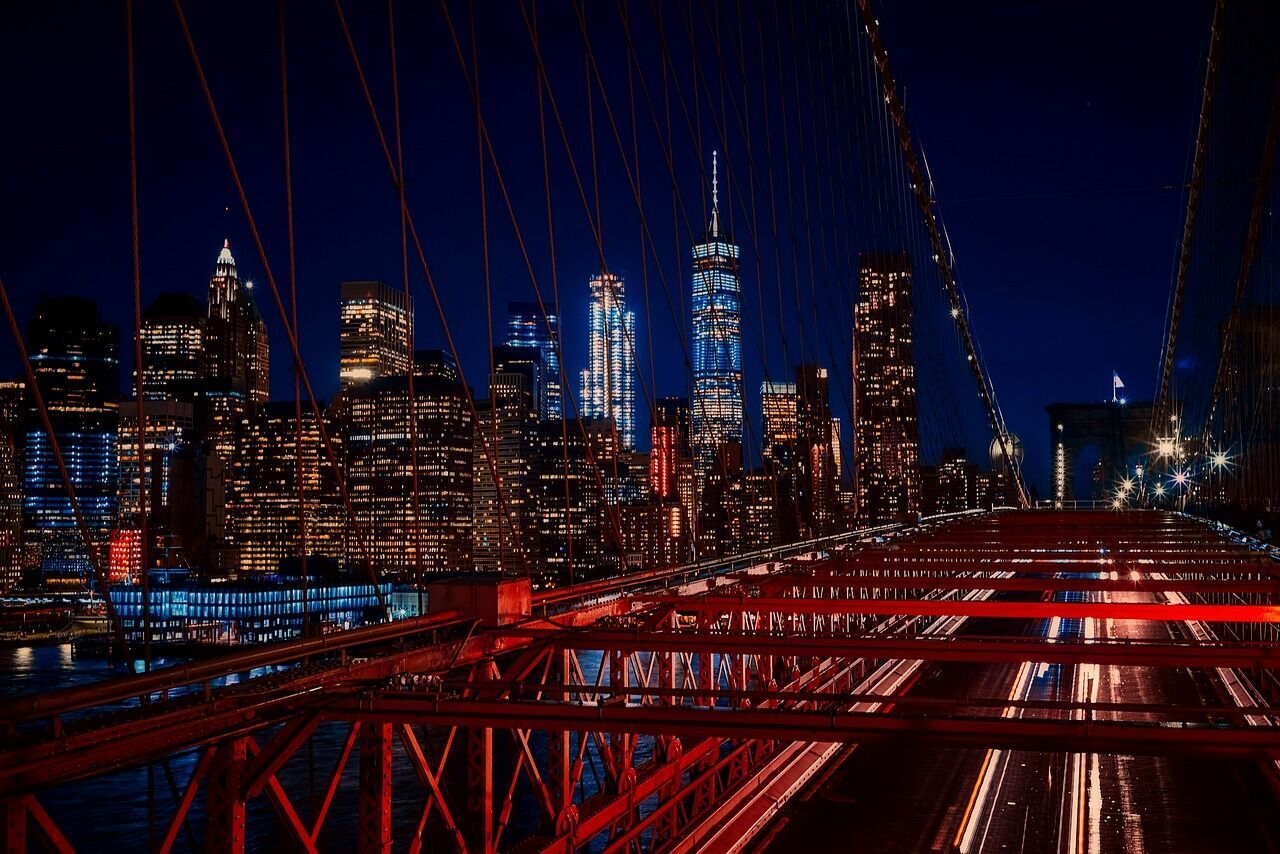 The famous Brooklyn Bridge is one of the first things that comes to mind if you think about the attractions of New York. Nothing says that you are in this part of Long Island like the iconic bridge, which is a true architectural masterpiece. Its massive towers are made of granite, cement, and limestone, and the construction lasted 13 years. The bridge itself, which spans the East River, was opened in 1883 to connect Brooklyn with the southern part of America. This monumental structure is 1862 metres long and 26 metres wide.
The side parts of the bridge are used by cars, the middle part is on a significant elevation and is intended for pedestrians. More than a hundred thousand cars pass between the Gothic towers every day. The best views of the Statue of Liberty and parts of New York Bay can be seen if you walk from Brooklyn towards Manhattan. To avoid the crowds of tourists and pedestrians, go for a walk in the early morning or late evening.
After crossing almost two kilometres of the bridge, we recommend ordering everyone's favourite pizza at Grimaldi's, which has three floors. This popular Brooklyn place is known for its iconic red and white tablecloths and black and white photographs as decor. In addition, Brooklyn Bridge Park is located not far from Grimaldi's.
Brooklyn Heights waterfront
One of the best places to visit in Brooklyn is Brooklyn Heights. This promenade offers extraordinary views of Manhattan. Here you can also see old, but very well-maintained mansions and other buildings that impress with their architecture as this is one of the oldest neighbourhoods in Brooklyn.
The promenade itself is an open alley that overlooks the Brooklyn Bridge, the East River, and downtown Manhattan. There are many benches along the walkway where you can relax and enjoy the fantastic views and people-watching. The location also attracts sports enthusiasts as you can almost always see people doing exercise, rollerblading, cycling, etc.
In addition, places to go in Brooklyn include some of the best boutiques and restaurants located near Brooklyn Heights and Brooklyn Bridge Park. Many of the restaurants have atmospheric rooftop terraces that offer panoramic views of indescribable beauty.
Brooklyn Bridge Park
The best things to do in Brooklyn, New York, include a visit to Brooklyn Bridge Park, located on the picturesque banks of the East River. The park covers an area of 85 acres. It is a favorite vacation spot for locals and tourists alike with amazing views of the famous Statue of Liberty, the picturesque New York Harbor, Manhattan, and Brooklyn Bridges.
The park regularly hosts interesting events for all ages, including:
open-air movie screenings;
fitness classes;
concerts;
kayaking or rowing classes, etc.
There are basketball and children's playgrounds, a beach for launching non-motorized boats, and a skating rink. The highlight of Brooklyn Bridge Park is a restored carousel dating back to the 1920s. During the season, there is a ferry that takes people to and from Governors Island.
You are sure to find things to do in Brooklyn, New York while being in this lively place. The park has many cozy restaurants, ice cream shops, and boutiques. Kaigo Coffee House and Oddfellows Ice Cream Co are among the most popular places. In addition, the park has equipped picnic areas and a lot of beautiful hills covered with grass, which offer amazing views of Manhattan.
Brooklyn Botanical Garden
Attractions in Brooklyn, New York include the Brooklyn Botanical Garden, which is adjacent to Prospect Park. The location occupies 52 acres of well-groomed territory where you can walk through a variety of gardens, including:
Magnolia Plaza;
Japanese garden with a pond;
Cherry Esplanade;
Shakespeare's Garden and others.
In winter, be sure to visit the greenhouse, which features desert cacti and tropical flora. It is warm and cozy here even in frosty weather. The Brooklyn Botanical Garden hosts the Sakura Matsuri Festival every spring, which attracts thousands of locals and travellers to enjoy the incredible white and pink blooms.
Brooklyn Museum
Located next to the Botanical Gardens, this Brooklyn attraction boasts masterpieces by Rothko, Monet, Bierstadt, Cezanne and other famous masters from around the world. In addition, the collection of the famous Brooklyn Museum includes Egyptian antiquities, as well as artefacts and works that reflect American, African, Japanese, and European art. One of the peculiarities of this cultural and educational institution is that it was here that the feminist installation "The Dinner Party" by Judy Chicago was presented.
In total, the 560,000 square feet of space houses about one and a half million works. Despite the fact that it is the third largest museum in the city, it is not visited by as many people as similar institutions in Manhattan. However, in some cases, this is even to the advantage because you can enjoy unique masterpieces without waiting in long lines.
If you want to save money, it will be useful to know that the museum organizes a free programme for everyone on the first Saturday of every month. On this day, you can see dance and music performances, attend master classes and art workshops, and also watch movie screenings and informative talks in the galleries. The programme is different every time, but the tradition of holding such events has been going on for more than 20 years. So if you are in New York at this time, you will know exactly what to do in Brooklyn.
Green Wood Cemetery
An unusual fact: in the XIX century, Green Wood Cemetery rivaled Niagara Falls in terms of the number of visitors! With its bucolic landscape and impressive gothic arches at the entrance, it is one of the best attractions in Brooklyn. The location covers almost 500 acres. It is the first natural burial cemetery in New York and the final resting place of many wealthy residents of the state.
Green Wood is located among picturesque rural landscapes, attracting those interested in mysteries and beautiful nature. In addition, you can see monuments to soldiers who died during the Civil War.
Another feature of this place to visit in Brooklyn is birds. In particular, colonies of blue-green parrots nest on the spires of the arches, and numerous ponds in the cemetery are the habitat of geese, ducks, and herons. The Green Wood Cemetery is owned by the Audubon Cooperative Sanctuary Programme, which organizes birdwatching walks that are open to the public.
Prospect Park
Prospect Park offers the best things to do in Brooklyn as it is home to the most beloved events of all locals. The location occupies more than 500 acres, starting with Grand Army Plaza and its Arc de Triomphe, and surrounding three entire boroughs. Brooklyn residents enjoy cycling here, walking their dogs, having picnics, or just strolling in the open air and enjoying the natural beauty.
The bucolic park was designed by Frederick Law Olmsted and Calvert Vaux. The same architects also created the famous Central Park in New York. Prospect Park offers a similar set of amenities, including:
sports and children's playgrounds;
carousels;
skating rink;
boathouse for boats;
zoo;
lake.
Interesting entertainment events are organized here all the time, so follow the announcements on the official website.
If you don't know what to do in Brooklyn on Sunday, visit the gastronomic festival at the entrance to Breeze Hill. From April to October, you can taste dishes offered by local restaurants and cafes in the park.
The city's first Audubon Centre was opened here, which organizes various programmes aimed at familiarizing people with the biodiversity of the area.
New York Transit Museum
The New York Transit Museum is one of the oldest public transportation systems in the United States, so it is a must-see site in Brooklyn. The museum is located in the heart of the city and occupies the building of a decommissioned train station and the surrounding area. In particular, you can see buses and old subway cars dating back to the 1900s.
Visitors to the museum have the opportunity to learn about the history of public transportation in New York City since 1974, which is represented through artefacts, reconstructed subway platforms, and other objects presented in permanent and temporary exhibitions.
If you are travelling with children in Brooklyn and New York and don't know what to see and do, visit the educational programme at the New York Transit Museum, and buy memorabilia in the gift shop at the end. In addition, during the holidays, a special Holiday Nostalgia Rides train runs there (every year on a new route). On Sundays between Thanksgiving and New Year's Eve, you can ride in the 1930s R1-9 car.
Williamsburg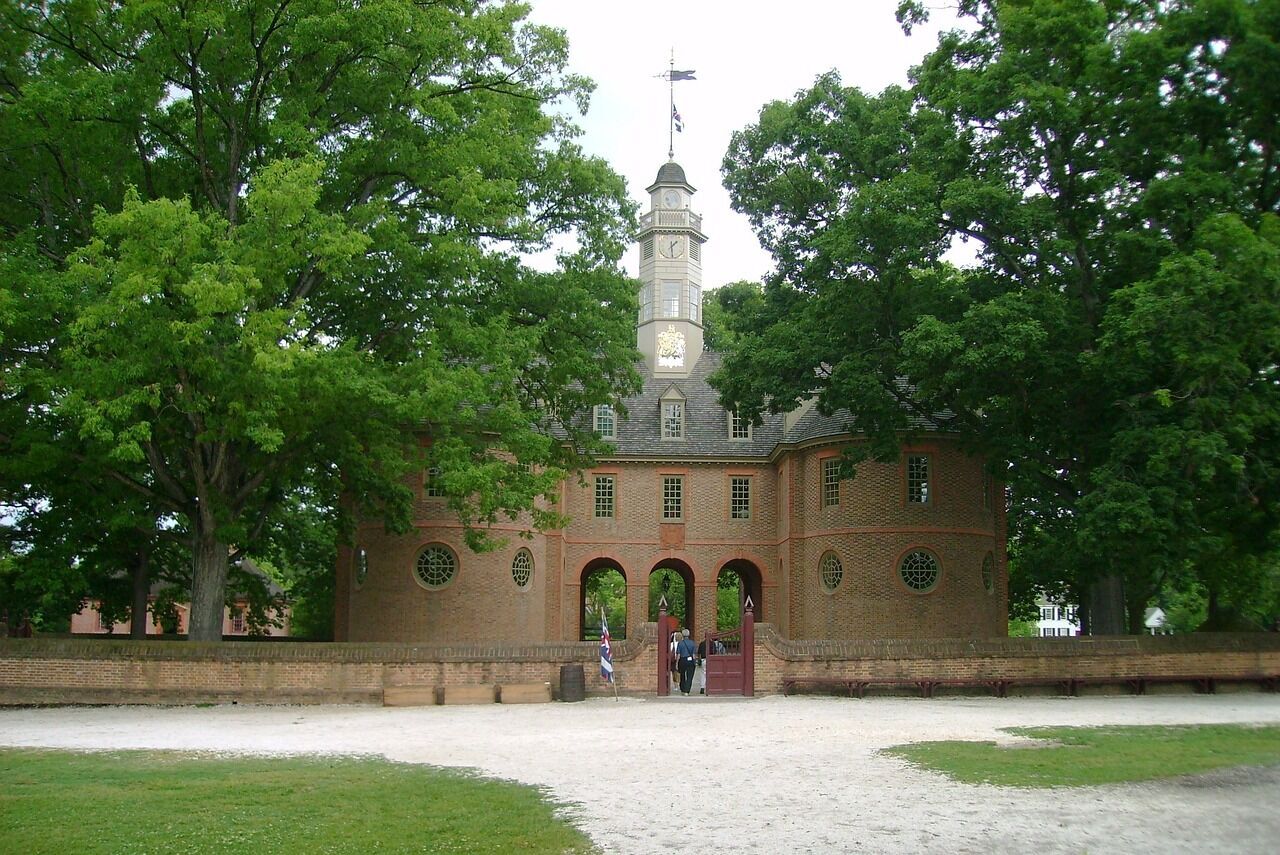 Williamsburg is one of the best places to visit in Brooklyn. Formerly an industrial area with a large number of factories and warehouses, it is now one of the most popular real estate markets, as well as an important tourist destination that is developing more and more every year.
Today, Williamsburg offers everything you need for a great trip from museums and concert venues to fine dining and a picturesque waterfront. The area regularly hosts interesting events and festivals.
To get to Williamsburg, you need to take the ferry or the L train heading to Bedford Avenue.
Dyker Heights
The Christmas holidays are a special time all over the world, especially when it comes to New York City. Of course, most tourists head to Rockefeller Centre and Fifth Avenue first, but there are plenty of things to do in Brooklyn as well. One of the places where everything around is filled with a festive spirit is Dyker Heights.
Historic mansions and houses on the outskirts of Brooklyn are dressed up in Christmas garb with bright Christmas lights and installations with Santa, reindeer, sleighs, and snowmen. Some residents even set up speakers that play merry holiday songs.
The best time to see the Christmas lights in Brooklyn is between Thanksgiving and New Year's Eve, every day after sunset. Most of the festive installations are usually set up between 11th and 13th avenues, as well as from 83rd to 86th streets.
The most convenient way to get to Dyker Heights is by taking the D train to New Utrecht Avenue. Alternatively, you can book a bus tour, such as the New York Dyker Heights Christmas Lights, which lasts about four hours.
Coney Island
The best activities in Brooklyn in the summer are available on Coney Island. This is a huge entertainment area located on a peninsula in the southern part of the borough. Here you can find sandy beaches, carnival rides, and delicious food. In addition, Coney Island is just a short subway ride from Manhattan.
It's worth setting aside at least one day to enjoy the rest and the various leisure options. The most popular and interesting things to do in Brooklyn are the following:
aquarium;
roller coasters at the Luna Park amusement park;
minor league basketball games at MCU Park.
Of course, you can also just spend time on the beach (if you can find a place, make sure you book in advance). For the past few years, Coney Island has been hosting a fascinating mermaid parade, where you can see many people dressed as these magical water nymphs.
Maimonides Park
MCU Park is the future of American leisure and home of the Brooklyn Cyclones. It is not surprising that the best things to do in Brooklyn, New York, include attending baseball games, which are loved by both children and adults.
Maimonides Park regularly hosts other interesting events and special promotions, including:
Kids Eat Free Monday when children can eat for free on Mondays;
Everyone Runs the Bases. After the game, everyone can run around the bases and feel like a professional athlete;
Tribute to Seinfeld Night is an annual entertainment that includes a variety of activities with a themed buffet, dance competitions, and fun games.
MCU Park is located near the waterfront and next to the Coney Island-Stillwell Avenue station.
Barclays Centre
The Barclays Centre, located in the heart of the city, is particularly noteworthy. The location is a multi-purpose indoor arena that opened in 2012. Barclays Centre is the home of the Brooklyn Nets professional basketball team from the NBA. It also hosts hockey games, various concerts, comedy shows, etc.
The building itself impresses everyone who approaches it as the exterior consists of 12 thousand metal panels made of weathered steel. The hall can accommodate 19,000 visitors and is located near Long Island Rail Road Station and several subway lines, so it's easy to get here.
Flea market
The Brooklyn Flea is a unique place to see in Brooklyn, especially if you like to people-watch and find treasures in the form of vintage furniture, clothing, and antiques. The seasonal market is organized in the courtyard of the Williamsburg Hotel every Saturday. On Sundays, it takes place under the Manhattan Bridge in Pearl Plaza. Almost everything from clothes and jewellery to food is sold here.
Even if you don't plan to buy anything due to limited luggage, Brooklyn Flea is worth a visit at least for the experience of seeing hundreds of interesting and unique products in one of the largest markets in the world.
Williamsburg Smorgasburg
When travelling to New York, the Smorgasburg Market, located in East River State Park, is a must-see place in Brooklyn, especially if you have already visited the largest Brooklyn Flea, which is located nearby.
The Smorgasburg Food Market is a large open-air market that attracts about 30 thousand visitors every weekend, most of whom are locals. It is held every Saturday from April to November. Here you can enjoy cheap and tasty food from local producers and vendors, talk to interesting people, and enjoy the beautiful views of the city skyline.
DeKalb Market Hall
The year-round indoor facility is a good addition to the food market with a variety of delicious food vendors, including:
Arepa Lady;
A Taste of Katz's deli;
Chicks Isan;
Cuzin's Dozen and others.
DeKalb Market Hall was opened in 2017. There is a Trader Joe's and Han Dynasty restaurant, worthy of travellers' attention. The market itself is located near Fort Greene Park and several metro lines.
Harvey Theater
The cultural space belonging to the Brooklyn Academy of Music, formerly known as the Majestic Theater and opened in 1904, is famous for plays, musicals, and Broadway vaudeville.
BAM Harvey Theater is a Brooklyn attraction that opened its doors in the late 80s. The theater occupies an elegant building that retains original architectural elements from its days as a movie theater in the 40s. Several shows are organized here every day, so visitors have plenty to choose from.
If you are looking for things to do in Brooklyn, New York, we recommend visiting the BAMCafé restaurant, which regularly hosts readings and has pleasant live music every evening.