A guide to Universal Studios Hollywood and Universal CityWalk with tips, reviews and secrets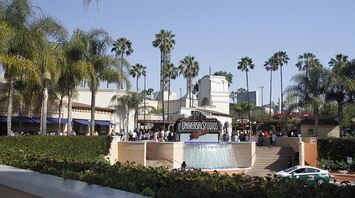 Universal Studios Hollywood. Source: Image masbebet christianto from Pixabay website
Universal Studios Hollywood is not just a movie studio, but an entire theme park where you can immerse yourself in the world of your favorite movies and TV series. Its history began in 1912, when Carl Laemmle, the founder of Universal Pictures, opened the studio to the public. Since then, the location has been constantly updated and expanded, turning it into a unique attraction for millions of visitors.
Here you can ride rides dedicated to movies such as Jaws, E.T., Back to the Future and more. You can also visit themed areas dedicated to Harry Potter, Jurassic World, and The Simpsons. Next to the studio is Universal CityWalk, a shopping and entertainment center where you can enjoy shopping, food, and a variety of shows.
The park consists of two main levels connected by a series of escalators: on the lower level, full of adventure and dinosaurs, you can try the Transformers ride, where you can experience the thrilling battle of the robots from the Michael Bay movies, or the Revenge of the Mummy ride, where you will find yourself in the center of a movie plot you may not remember.
The upper level of the park offers a variety of 3D movies and stage shows (Waterworld, for example, is spectacular), as well as themed areas and rides dedicated to Despicable Me and The Simpsons. Kids will enjoy Minion Mayhem and the neighboring Super Silly Fun Land, though they're not as exciting as you might expect. But The Secret Life of Pets: Off the Leash is the park's cutest attraction, a family-friendly dark ride full of mischievous, funny dogs and animatronic cats.
Universal Studios Hollywood is where the movies come to life!
Attractions and Entertainment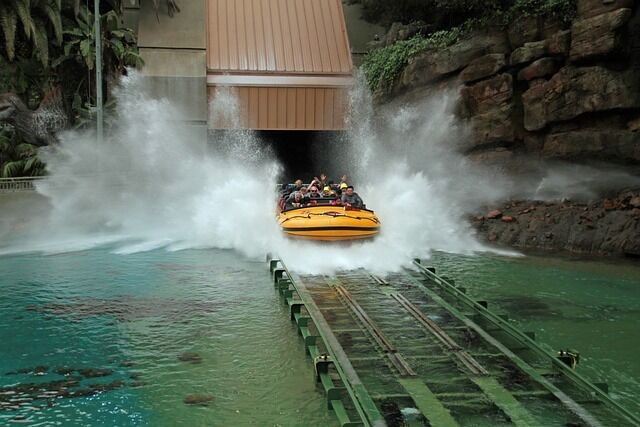 Universal Studios Hollywood offers visitors a variety of attractions that allow you to immerse yourself in the atmosphere of your favorite movies and TV series. Some of them are exclusive and have no alternatives in other parks. Here are some of the most popular and interesting attractions.
Jurassic World: The Ride is a thrilling water ride that will transport you to the world of the dinosaurs from the movie Jurassic World. You will see realistic animatronic models of dinosaurs, feel their breathing and roaring, and experience the thrill of falling from a 25-meter height.
The Wizarding World of Harry Potter is a themed area dedicated to the Harry Potter universe. Here you can visit Hogwarts, Diagon Alley, Hogsmeade and other famous places from the books and movies. Ride Harry Potter and the Forbidden Journey and Flight of the Hippogriff, store for souvenirs at Ollivanders, Honeydukes and Weasleys' Wizard Wheezes, and sample Bubble Beer and other magical drinks.
The Walking Dead Attraction is a scary attraction that will immerse you in the world of the zombie apocalypse from The Walking Dead TV series. Walk through dark corridors and streets where live actors dressed as zombies will be waiting for you. Be prepared for the fact that they will try to scare and even touch you.
The Simpsons Ride is a flight simulator that will take you to the cartoon world of The Simpsons. You will be able to join Homer, Marge, Bart, Lisa and Maggie on their crazy adventures around Springfield. You'll also be able to visit themed stores and restaurants such as Kwik-E-Mart, Moe's Tavern and Krusty Burger.
Mario Kart: Bowser's Challenge is a new attraction that opened in 2023 in the Super Nintendo World area. Ride the racing karts from the Mario Kart game, battle the Great Dragon and just enjoy the atmosphere of this world.
Roller Coaster. This indoor mummy-style ride hasn't changed since it came out in early August and gives one of the most surprising adventures in the park. You'll enter a tomb full of skeletons resembling Universal's classic horror monster from the turn of the millennium, then ride back and forth through a dark cavern with glimpses of neon lights and scarab beetles. The effects are certainly not new, but it's no less fun.
If you want to know more about the rides in the park, you can visit the park's official website or read reviews from other visitors.
Food and Drinks
You can enjoy a variety of food and drinks that match the theme of the different areas and attractions. Here are some of the most popular and interesting places where you can grab a bite to eat or drink.
Three Broomsticks is a Harry Potter-themed restaurant located in The Wizarding World of Harry Potter area. Try traditional British dishes such as fish and chips, chicken and vegetables, meat and mushroom pie and desserts such as pudding, apple pie and chocolate truffle cake. Sample magical drinks such as bubble beer, ginger and lemon tincture, and peppercorn hot chocolate.
Cletus' Chicken Shack is a Simpsons-style restaurant located in the Springfield area. Enjoy succulent chicken legs, sticks, sandwiches and chicken salad. Order iconic drinks such as Buzz Cola, Duff Beer and Flaming Moe.
Jurassic Café is a Jurassic World-inspired restaurant located next to Jurassic World: The Ride. Enjoy tropical dishes, ice cream and drinks from Isla Nublar IPA, Tiki Tai and Margarita.
Shopping and souvenirs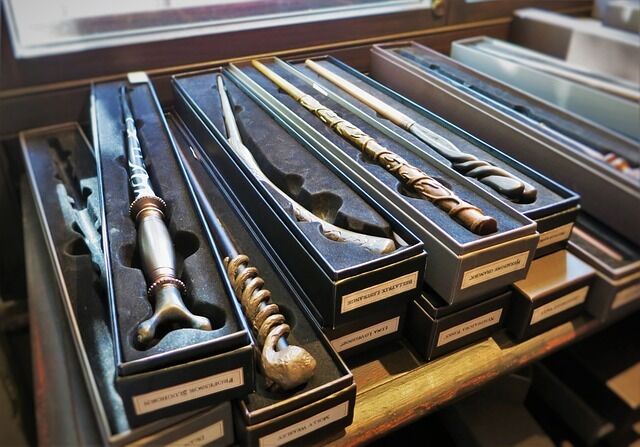 You will be able to buy various souvenirs and gifts that relate to the theme of the park and its attractions. Here are some of the most popular and interesting stores where you can find something to your liking:
Ollivanders is a wand store that is located in The Wizarding World of Harry Potter area. Choose your own wand or buy a wand from one of the characters from the Harry Potter books and movies. Pick up other magical items such as robes, hats, scarves, and brooches.
Kwik-E-Mart is a store that is located in the Springfield area. Here you will be able to buy various merchandise featuring the Simpsons and other characters from the animated series. You will also be able to buy sweets such as Lard Lad Donuts, Duff Energy Drink and others.
Jurassic Outfitters is a Jurassic World-inspired store that is located next to Jurassic World: The Ride. Here you will be able to buy clothing, accessories, toys and other merchandise featuring dinosaurs and the Jurassic World logo. You will also be able to buy photos of yourself on the ride.
Tips and tricks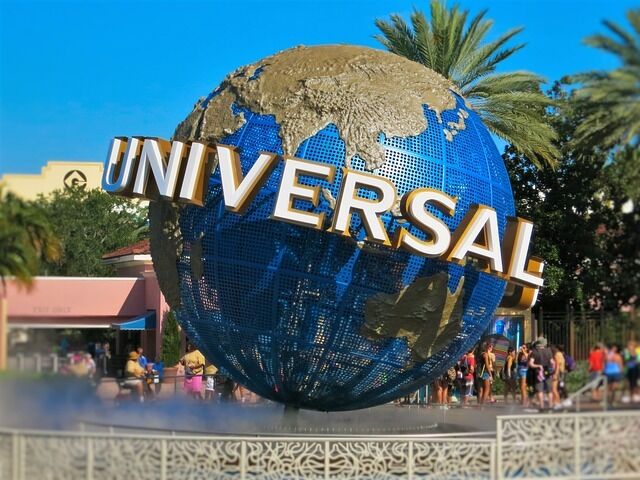 Make the most of your visit to Universal Studios Hollywood by following some tips and guidelines.
Plan your visit. Check out the park's schedule, calendar of events and ticket prices on the park's official website. Download the park's mobile app to navigate the park, find out wait times at attractions and access exclusive offers and discounts.
Take advantage of the Express Pass. It entitles you to a one-time pass with no line at almost any attraction. This is an additional service that costs over $90 per person. You don't have to sign up for a specific time, you just show up at the attraction and show your ticket, and you're ready to go. This is very convenient on peak days.
Arrive early. Avoid long lines and enjoy the rides without the hassle when arriving at the park before it opens or during the first hours of operation. You can also catch the morning show in the main plaza, which includes performances by characters from various movies and cartoons.
Wear comfortable clothes and shoes. Bring extra clothes or a towel if you plan to visit water rides such as Jurassic World: The Ride or WaterWorld.
If you love movies and entertainment, you should check out Universal Studios Hollywood and Universal CityWalk in Los Angeles.