1 day tour from London: 17 cool places you can get to in a couple of hours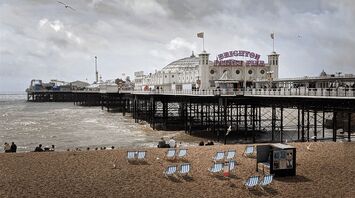 An interesting adventure can be found just outside of London with just a day's travelling time. Source: Image Howard Walsh/Pixabay
London is a city that has so much to offer that you could spend weeks exploring it and still not see everything. But beyond that, there are plenty of attractions and breathtakingly beautiful places to go outside London for a day trip. If you're fed up with the hustle and bustle of the city and are increasingly thinking about a holiday, but you can't see a holiday yet, don't deny yourself the pleasure of organising a mini holiday for the soul. Your escape can be not long and not as expensive as a full-fledged trip to a resort in another part of the world. Give in to temptation and take a short 1 day trip to historic towns, sandy beaches, charming villages and cute pubs within no more than a few hours from London. You'll only need one day for a round trip to make it great. Fresh air, delicious food and memorable experiences - your 17 travel ideas for a day trip from London are ready, all that's left is to choose a destination this time.
1. New Forest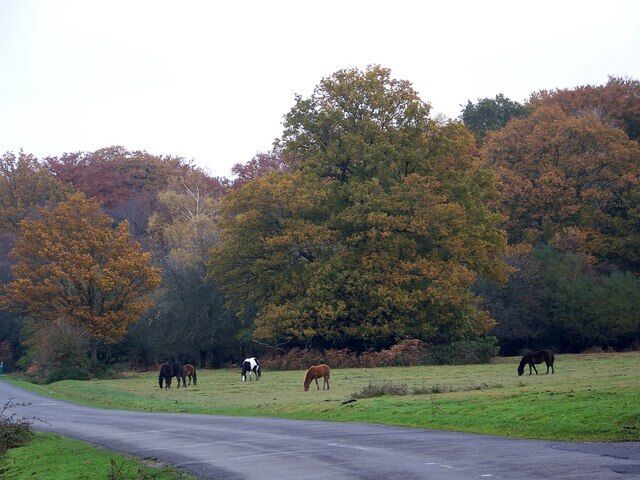 New Forest has everything you need for a perfect weekend away and to lead the top day trip from London. There's even a safari of sorts. This national park covers parts of East Dorset, Hampshire and Wiltshire, so you can choose what you want to see and where you want to go to see it. You can hike the park's walking trails or visit the deer reserve at Bolderwood and see wildlife and many rare birds; picnic in the stunning Exbury Gardens and ride the steam railway here. In the centre of the park, check out the most populous village in Brockenhurst: you'll see ponies and deer roaming the streets, and at the local hotel with its meadow flower garden and smokehouse, you can relax in the spa and enjoy deliciously simple British food. And don't miss the local collectors' fairs. A 1 day trip from London to seaside Leamington might include a visit to St Barba's Museum and Gallery, featuring historical artefacts from around the county and top-notch exhibitions, or take to the water in the harbour, charter fishing or a seafood festival if you're here in August. On the banks of the River Beaulieu you can explore the 19th-century naval village where Nelson's fleet was established, and in Milford go kayaking to see Hurst Castle and the Isle of Wight from the water, then savour the best seafood at the Verveine Restaurant.
Distance: 90 miles
How to get there: 1.5 hours by train from Waterloo to Brockenhurst or two hours by car
2. Deal, Kent
In the shadow of its more famous neighbour Margate, Deal is a cosier version of its more intimate counterpart and meets all the requirements of the best day tours from London. The quaint rows of Georgian-style townhouses on the hill are interspersed with unique boutiques, interesting cafes and galleries. There's not much to do here, but it's so charming with its seaside atmosphere and laid-back vibe that you might want to extend your weekend day trips from London to an entire weekend. Start your stay here at Castle Deel, created by Henry VIII as part of an ambitious coastal fort project. Explore the stalls of the Saturday market and don't miss the town's quiet, golden sand beach dotted with wooden fishing boats. And be sure to pay attention to the local gastronomic scene: treat yourself to lunch at Victual & Co or Frog and Scot and check out the Parisian-style wine bar Le Pinardier. Afterwards, visit boutique contemporary art gallery Taylor-Jones & Son and catch some live music at Smugglers Records shop and cafe with bar. If you fancy a one day more out of London, stay overnight in a room with a bright, pretty bedroom, vintage décor and Scandinavian-style breakfast at the Rose Hotel.
Distance: just over 80 miles
How to get there: 1 hour 20 minutes by train from St Pancras International Airport or approximately two hours by car
3. Box Hill
Box Hill is ideal for the best day tour from London for hikers. There are plenty of walking routes of different levels and there's no need to walk long distances to the starting points. But the best way to get there is to cycle along a well-known and popular route that was part of the 2012 Olympic road cycling route. Before the ride, plan the route, stock up on a map, a quick repair kit for your bike and take water and a snack. Set off from Richmond Park and in about two hours you'll reach Hampton Court. You'll then have a climb of just over a mile and a half with a few tight turns (it's not as hard as it looks) before you reach the top of Box Hill. This lookout is well worth a visit for anyone going on a day trip from London in UK. You will discover a magnificent view of the Surrey hills. Here you can stop for dessert at the National Trust Cafe or have a pie or crumble lunch at The Tree Restaurant. If you wish to extend your journey, you can follow on to Headley Heath, located about an hour's walk away. This will be a scenic walk through woodland, heathland and chalk downland. Alternatively, head to Box Hill station for a train journey back to London with your bike.
Distance: 30 miles
How to get there: approximately two hours by bicycle
4. Dungeness
One of the most unusual places for day trips outside London has been called 'Britain's only desert', but it isn't really. The beach resembles a wreck: old abandoned fishing boats, dilapidated huts and rust-covered winches lying in disarray. It's all so atmospheric and strange that it makes you want to take a closer look, as if there's an adventure behind it. And if you look closely, there really is a lot going on here. For great places to go outside London for the day, the local nature reserve boasts miles of pebbles, delightful wildflower meadows and freshwater pits. Follow its trails to observe a variety of birds such as ibis and marsh harrier, and when it's colder, settle into the visitor centre to watch waterfowl through the large panoramic window. Stop by the popular Dungeness Snack Shack for lunch for a fresh catch in a warm bun, smoked cod soup or a crab and lobster roll. Finish your journey with a tour of the 'sonic mirrors', used during the First World War as sound wave radars.
Distance: 86 miles
How to get there: 1 hour from St Pancras International to Folkestone by train, one and a half hours by bus or two hours by car
5. Hastings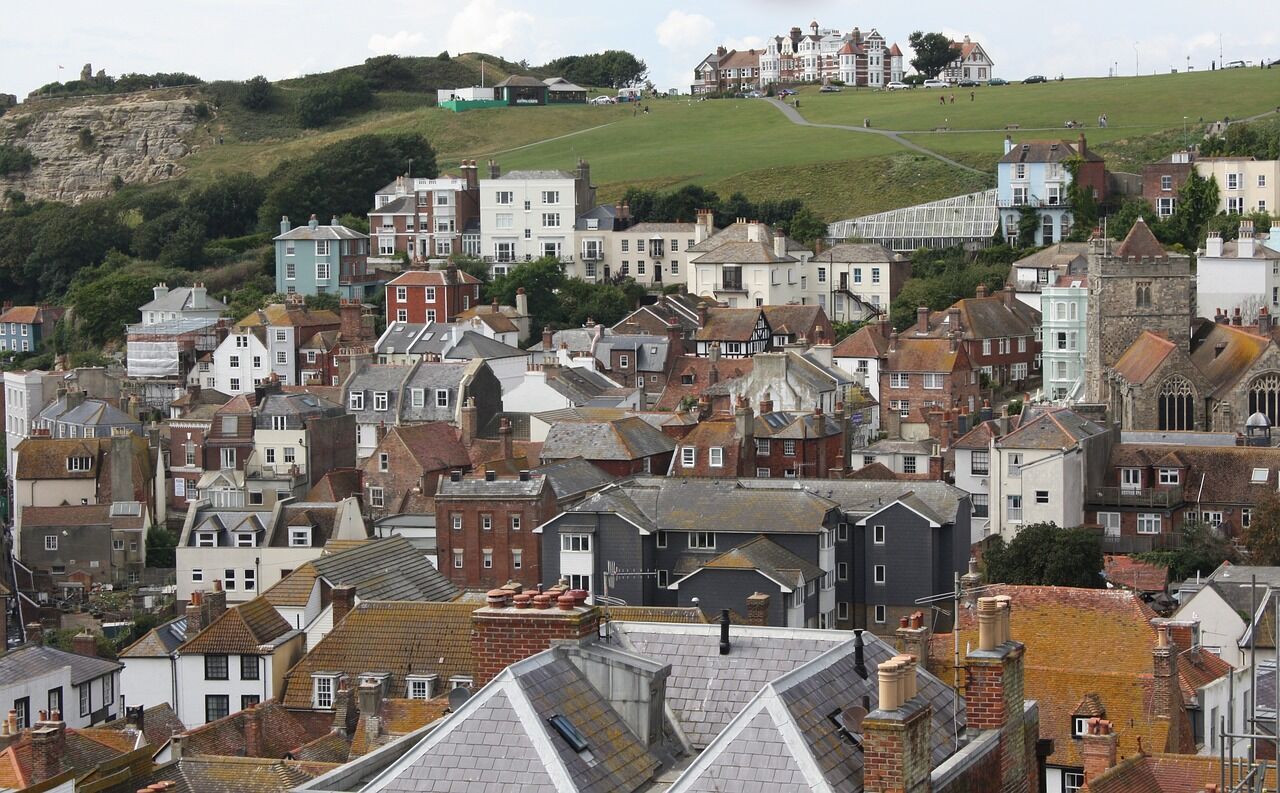 Hastings has a colourful and rich history. In 1066 it was the battlefield of William the Conqueror, and a few centuries later it took centre stage in smuggling. Today it has everything for the best one day trip from London: fantastic galleries, vintage shops, magnificent examples of art deco architecture and the atmosphere of an old pirate town. Start by exploring the ruins of a castle dating back to the Norman Conquest of Britain and then explore unique local museums such as the Hastings Contemporary, where even the façade is a landmark. And at the Smugglers' Adventure underground museum, you can feel like Indiana Jones and explore the underground corridors, lighting your way with a torch. Stroll through the nature reserve, where you'll find many rare species of birds and flowers and beautiful waterfalls. Browse the local cute shops, stop for lunch at Maggie's for delicious fish and chips, and sample the best coffee and vegan snacks at Sham City Roasters. The views alone from the top of the Hill Cliff Railway, the UK's steepest funicular railway, or the sunset from Hastings Pier are worth escaping London for a day.
Distance: 54 miles
How to get there: an hour and a half from London Bridge by train or about two hours by car
6. Mersea Island
This island has a unique location, making it one of the most amazing day trips from London. It is remote from Britain's maritime cities and is connected to the mainland by a causeway that is flooded at high tide. A small island at the mouths of the rivers Colne and Blackwater with long sandy beaches fringed with colourful wooden beach huts. West Mersea is home to all the shops, restaurants and famous beaches, East Mersea is quieter and more relaxed. There aren't many of the usual beach activities here, with just a couple of pubs, cafes and a vineyard. But if you're looking for a relaxing beach holiday and fantastic places to walk, this day trip from London is the best day trip in the UK for you. The main local attraction is the delicious fresh seafood. Travellers from all over the country flock here for a weekend of oysters, prawns, crab and smoked fish at The Company Shed, or at Seaview for traditional fish and chips. But you can also explore the coast and go crab hunting on your own on a catch-and-release basis. Or explore the waters of the bay on a boat trip, but be sure to check the tide schedule before travelling.
Distance: 69 miles
How to get there: 1 hour from Liverpool Street to Colchester by train + 45 minutes by bus to the island or about two hours by car
7. Whitstable
This small town on the north Kent coast is perfect for your best day tour from London, getting a dose of vitamin B12 with a slide of oysters and a stroll along the pebbly coastline. Having been to this atmospheric spot, it's hard to imagine anything more beautiful on the seaside. Start your day with a cup of coffee and rosemary and orange cake at Blueprint Coffee and Books and head out for a bike ride along the five-mile Oyster Bay Trail. If you prefer walking, explore along the shore to see the sea forts from World War II and watch the seals in the harbour. There are plenty of interesting establishments to devote your lunch to. One of the favourite spots with travellers and locals is The Forge, where you should grab a couple of pots of oysters (they'll clean them right in front of you), fish and fried potatoes and enjoy them on a wooden breakwater on the beach. Day trips from London can't be considered a success if you don't pay tribute to the best local pubs in England and their hoppy drinks, such as the beachside Old Neptune, located simply on the shingle.
Distance: 61 miles
How to get there: 1 hour 20 minutes from Victoria or 1 hour from St Pancras International to Whitstable by train. By car, approximately 1 hour 40 minutes
8. Rye
The places around London for a day trip are incredibly charming. Here is arguably Britain's most beautiful street, Mermaid Street, with its medieval half-timbered houses, Georgian residences, many historic sites and superb photo locations. Here and beyond, rows of perfectly cobbled streets are lined with elegantly decorated shops, craft shops, antique tea rooms and gift shops. Pick up a new read at the Tiny Book Store and browse the exquisite windows of the gorgeous Strand House Interiors antique shop, before indulging in a pot of lobster at the Globe Inn Marsh and a real Sussex ale at The George. Along the way, it's worth a tour of Chapel Down Vineyard to learn more about the intricacies of winemaking and taste speciality wines. One of London's best beaches, Camber Sands, is a 15-minute local bus ride away, so you can also visit it on a day trip near London to wander the soft dunes, splash in the shallows or stretch out on a towel in the sunshine. On your return, satisfy your post-beach appetite with fresh, rustic pasta at Tuscan Rye.
Distance: 79 miles
How to get there: 1 hour 10 minutes from St Pancras International Station by train with a change at Ashford or about 2 hours by car.
9. Margate
This shabby-chic seaside town is at the height of its popularity as a destination for day trips from London. Its streets are picture-postcard perfect, and it's full of vintage shops, contemporary art centres, great restaurants and modest bars to pass the time with a drink. Start your exploration of Margate at Turner Contemporary right on the seafront, or if that's not enough, visit Lovelys, Kent's oldest art gallery. Then explore the mosaic walls of Shell Grotto and take an underground tour of Margate Caverns, a former mine used at various times as a bomb shelter, smugglers' stash and wine cellar. Pick up fresh seafood for lunch at Hantverk & Found, or settle in with fish and chips at the Buoy and Oyster restaurant overlooking the sea. Next on your itinerary for where to go out of London for a day is the revamped Dreamland theme park: take a ride on the scenic railway or in the colourful roller room, play the arcade and update your social media feed with a photo of yourself at the Hollywood-style Dreamland sign. Spend the rest of your time shopping: pick up vintage pieces at Handsome Freak and Peony Vintage, and pick up seaweed-based skincare products from the area and perfumes at the Haeckels eco-shop. Day tours out of London can also be a great way to spend time with nature: pick up a bag of rubbish on the beach and you'll get free goodies at Haeckels.
Distance: 76 miles
How to get there: 1 hour 25 minutes from St Pancras International Airport by train or about 2 hours by car
10. Bath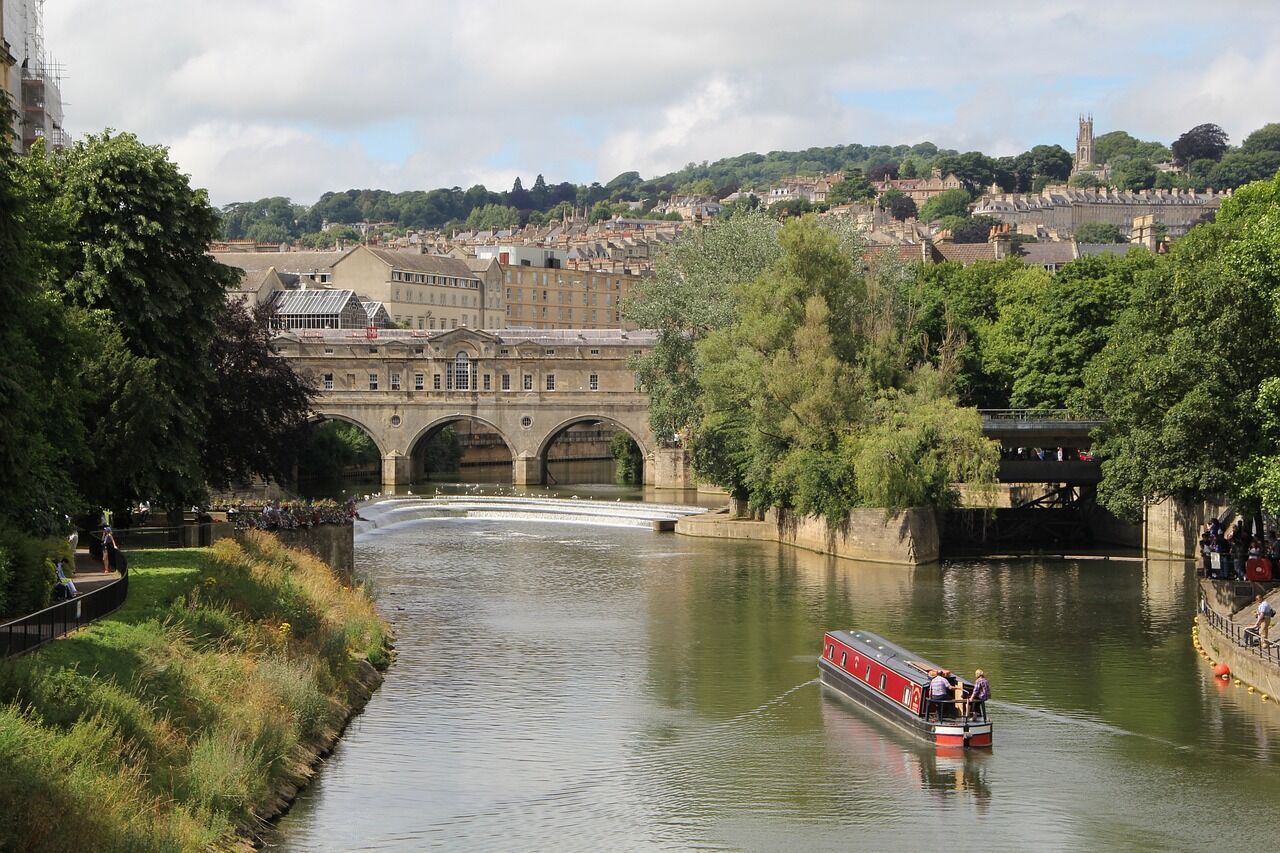 A day trip near London to the Georgian city of Bath will take you straight into the pages of a Jane Austen novel. Start with a historic sightseeing tour of the Roman Baths and Bath Spa. You can't swim there, but Bath's spa heritage hasn't disappeared - there are plenty of spas in the city, perfect for a relaxing 1 day tour from London. You can indulge in treatments at the upmarket Gainsborough Bath Spa, or enjoy a rooftop pool with stunning views of the city at the reasonably priced Thermae Bath Spa. Another interesting local attraction is Bath Abbey, one of the most beautiful cathedrals in the UK, impressive not only on the outside but also on the inside. Check out the interesting Fashion Museum too, which will take you through the pages of British fashion from several centuries. If you get hungry, try a sweet Sally Lunn bun at the eponymous teahouse or a traditional lamb lunch at The Circus. In good weather, a great idea is to take a walk along walking trails such as the Bath Skyline, a six-mile trail from the city centre through meadows, gardens and woods. Day tours out of London to Bath can also be Jane Austen-related: she remains perhaps the city's most famous resident, so the city's literary heritage is also honoured. Visit local bookshops or literary festivals, browse antique furniture at Nam or niche brands of clothing at Found, and lastly check out the Corkage wine bar with around 70 varieties for tasting.
Distance: 115 miles
How to get there: an hour and a half from Paddington by train or two and a half hours by car
11. Brayton
Brayton is considered by many day trip enthusiasts to be the best day trip from London destination in the south-east of England. The beach is pebbly but still suitable for basking in the rare British sunshine or walking along the shore on windy and rainy days. Either way, a trip to this holiday town wouldn't be complete without a visit to Brayton Beach. But besides the beach, it can also offer interesting entertainment and places for its guests. Take a stroll along the long rows of Regency houses, which are home to many independent boutiques, vegan eateries and music shops, watch the seagulls from the historic Palace Pier, or take a ride on the amusement rides. Next, check out the fabulous Brayton Pavilion, a picaresque architectural monument that is the former seaside residence of the British Crown. Brighton is a great option for a 1 day tour from London for street art lovers, particularly those who like to explore Trafalgar Street. Stop for a couple of pints of beer at The Brayton Beer Dispensary pub to sample hoppy brews from small Sassex breweries. While waiting for your return train to London, go shopping in the North Lane area near the railway station.
Distance: a little over 50 miles
How to get there: 1 hour from Victoria, Backfriars or London Bridge by train or about twice as long by car
12. Canterbury
This corner of Kent boasts a very rich history and today it remains a bustling busy place due to the large student population. Start your one day excursion from London with a leisurely stroll through the boutiques of the Royal Mile and then visit one of Britain's most impressive cathedrals, Canterbury Cathedral, founded in 597 and still used for worship. Afterwards, pick up something to read at charity bookshop Catching Lives and sit in the secluded gardens of The Dolphin or The Parrot pubs. Next on the itinerary, tick off the Beaney House of Art and Knowledge, where you can see a collection of paintings, Victorian effigies and artefacts from ancient civilisations. This one day trip around London will be like a colourful and food-filled history lesson. From Scotch eggs with potatoes and salad at Pork & Co, bento at Tamago or hot pizza at The Goods Shed indoor farmers' market, the lunch choices will be impressive. You can have an interesting and informative time on historic river tours, but they're usually packed with tourists, so book in advance. Or take a walk along the remains of the ancient wall, the medieval town centre with its cobbled streets and wooden houses, and the colourful banks of the Stour River.
Distance: 61 miles
How to get there: 1 hour from St Pancras International Airport by train or an hour and a half by car
13. Guildford
The picturesque medieval town around the castle at its centre will be one of your best day trips from London. It's set in the middle of the Surrey countryside, but has plenty to do and of course a great selection of great pubs. Start with a walk around the castle grounds, admire the colourful flowerbeds and climb to the top of the Great Tower, which offers great panoramic views of the city. Lunch on locally made nachos at Burrito Loco and continue your walk with a visit to the 400-year-old Star Inn and Guildford House Art Gallery. You can also join a free guided city tour, which run from May to September, or take a water trip along the River Wey. Find solitude and peaceful relaxation by the water at the picturesque Dapdune Marina, or even take a dip in Guildford House's outdoor heated swimming pool amongst the beautifully landscaped gardens. If the local pubs aren't enough for you or you're looking for something special, hop on the train and take a guided tour of the Hogs Back Brewery nearby. Finish off your easy day trip from London with a play at the Yvonne Arnaud Theatre or check out the local pubs for shows and live music.
Distance: 31 miles
How to get there: half an hour from Waterloo by train or about an hour by car
14. Southend-on-Sea
For nostalgic seaside travellers, choose something different: even a one day trip from London to this city on England's east coast is packed with the best one day activities and unique experiences, whether you're looking for a relaxing trip or an adventurous one. Start your day here with a hearty breakfast and the best morning coffee at Ocean Beach, a beachside café. Next, take a stroll along the famous Southend Pier - the world's longest pier, which is also served by a train - and explore its museum. Since you're already on the waterfront, it makes sense to stop at the Sealife Adventure Zoo and Conservation Attraction, where you'll see otters, meerkats, stingrays, sharks and many species of fish. This is a great option for day trips from London if you are travelling with children. Lunch options are varied, from traditional seaside fare at the Fish and Chips beach café to fish and chips and ice cream for dessert at the Offshore restaurant. For tea and treats, Tea with the Tide is worth a visit. At the north end of the pier is the Adventure Island theme park with rides ranging from Ferris wheels to roller coasters and water slides. Finally, check out the Focal Point Gallery and visit one of the ambitious local restaurants, such as The Pipe of Port gastropub or Aurum fine dining.
Distance: 36 miles
How to get there: 1 hour 15 minutes from Fenchurch Street by train or two hours by car
15. Cambridge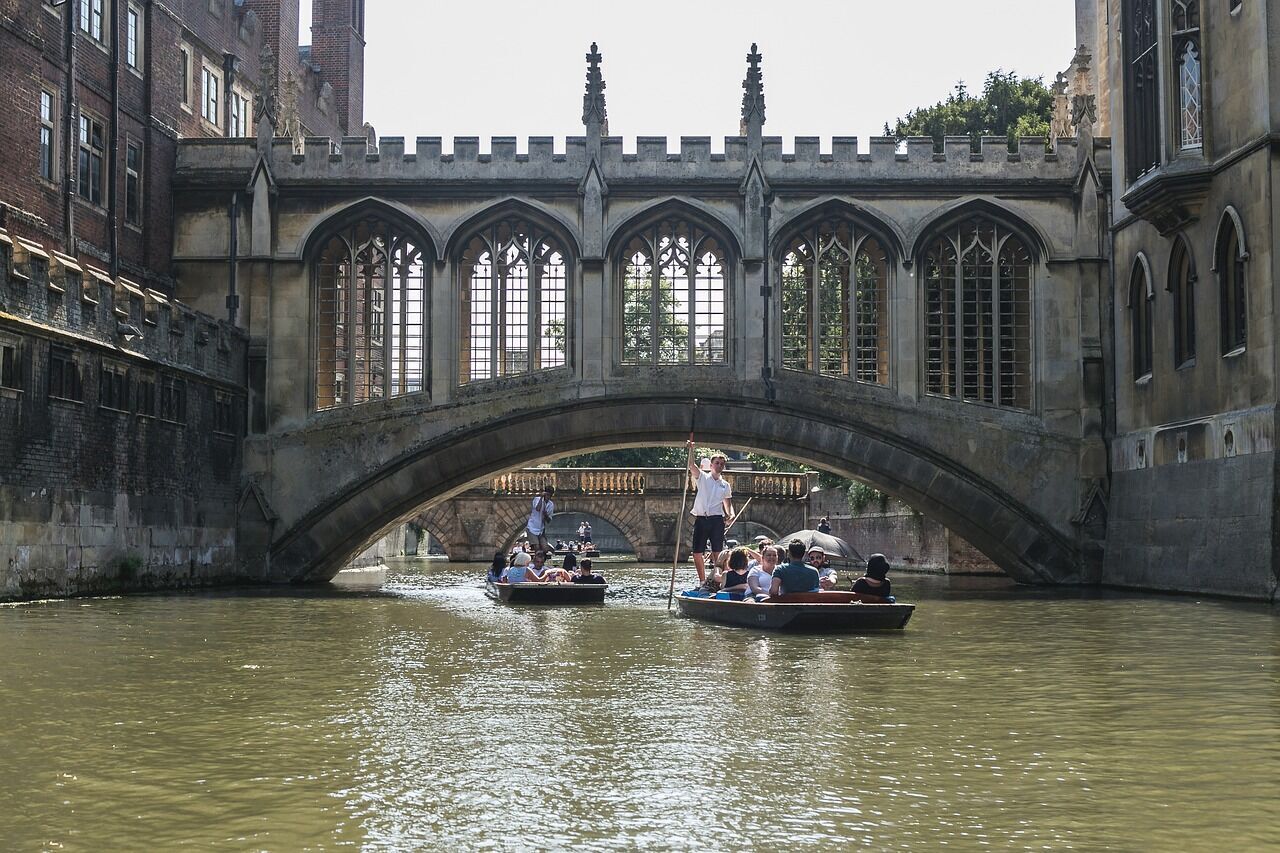 Like Oxford, Cambridge is known for its historic university, but there are plenty of historic buildings, that are worth leaving London for a day. The medieval atmosphere is complemented by the student atmosphere, creating a pleasant and relaxed atmosphere. A great way to start a one day excursion from London to Cambridge is to visit the Fitzwilliam Museum and then have brunch at Fitzbillies. Take a few hours to walk around the colleges and King's Chapel, and climb to the top of the tower of Great St Mary's Church for stunning views of the city. If you're travelling with your other half, don't miss the covered Bridge of Sighs at St John's College, which is a favourite location for wedding photographers and tourists to shoot. There are several other bridges in the city, but the best way to see them and the city is on a boat tour. This will be one of the most beautiful day trips from London. Stop by the Galleria Terrace for British fusion food for lunch, or the foodPark with a range of curry street vendors, open burgers and wood-fired pizzas. And visit King's College Chapel around 5.30pm and you'll be impressed to the point of goosebumps by the evening singing.
Distance: 64 miles
How to get there: 45 minutes from King's Cross or 1 hour 10 minutes from Liverpool Street by train; approximately two hours by car
16. Chichester
This town looks so charming, like a pastel coloured postcard. It's quite small, but has plenty of outlets for shopping, history, culture and entertainment. You'll find great high street shops, holiday parks and excellent eateries. Start your one day outing near London by exploring the city walls to see the ruins of the Roman Forum and the public baths. Follow the cobbled streets along the walls and you'll be within walking distance of Chichester Cathedral. This architectural marvel is the centre point of the city, visible from almost any part of the city thanks to its tall spire. Next stop is the gardens of Bishop's Palace, 3 minutes from the cathedral. Even more nature can be found in Priory Park, where you can also have a picnic. The best day trips from London will reveal many unusual and authentic shops and establishments in England. In Chichester, for example, you can buy unpackaged goodies at Refilled Chichester, a shop promoting conscious environmentalism, or browse vintage items, homewares and souvenirs at Peter Hancock. Some attractions are a short drive or cycle ride away, such as West Dean Gardens, Goodwood Manor or the superb sandy beach at West Wittering.
Distance: 80 miles
How to get there: one and a half hours from Victoria by train or two hours by car.
17. Stratford-upon-Avon
The small medieval market town is also a popular destination for best day tours from London. Much of this attraction is due to the fact that it is the birthplace of William Shakespeare. Most of the attractions in and around the city are related to the famous playwright in one way or another. Shakespeare spent part of his childhood and several years after his father's death in the timber-framed house on Henley Street. You'll also find several theatres in Stratford, such as the Royal Shakespeare Theatre, which has a magnificent panorama of the River Avon from its tower. Another beautiful local attraction is Anne Hathaway's Cottage just outside the town. This picturesque 500-year-old estate surrounded by beautiful gardens is also associated with Shakespeare - it's where he courted his future wife Anne. The home of Shakespeare's daughter Halls-Croft is also a must-see. But Stratford from London is not just about Shakespeare and theatres: there are other interesting day trip ideas. Hop on a boat and sail along the river out of town, sit in the Old Thatch Tavern pub or enjoy dinner and ice cream for dessert at Hooray's British Gelato Kitchen.
Distance: 104 miles
How to get there: 2 hours 15 minutes from Marylebone by train or approximately 2 hours by car