Traveling Cape Town alone: how to enjoy the city without risk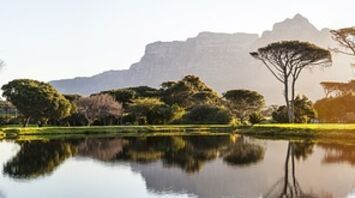 Amazing Cape Town. Source: Image 4657743 from Pixabay
Solo travel is an increasingly common trend that attracts many digital nomads from all over the world. And if you're looking for a destination for such a trip, Cape Town is the perfect choice.
The city, located in the very south of Africa, attracts many tourists for its incredible mountain and ocean views, as well as its abundance of entertainment and opportunities for culinary experimentation in local cafes and markets.
What to see in Cape Town on your own
Cape Town is a city with a stunning flavor and rich culture. There are plenty of places to visit alone to not only learn more about its history, but also to soak up the atmosphere.
Tafelberg is Cape Town's main attraction. It is a mountain over 1,000 meters high and offers stunning views of the city and the Atlantic Ocean. Use a teleferic to climb the mountain and admire the views.
Cape Point is where Robben Island, lost in the ocean, becomes visible on the horizon. This spot serves as a lighthouse for ships, a landmark for travelers, and a favorite spot for photographers.
The promenade is the perfect place for a stroll along the seashore. Here you can enjoy beautiful scenery and many cafes and restaurants offering traditional and modern cuisine
Kompadas Tuin is one of the favorite tourist attractions. It is Cape Town's old neighborhood that is famous for its colonial charm and many interesting stores, cafes and museums.
If you want to learn more about Cape Town and discover some local secrets, there are plenty of tours and walks that will help you discover the real heart of the city.
The best way to explore the city is to walk around on your own, so you can be free and not be restricted by a tour group itinerary.
Where to meet the locals
Traveling alone is not only about exploring new places, but also getting to know the locals and their culture. In Cape Town, there are many ways to meet the locals, learn their traditions and customs, socialize and of course, make new friends.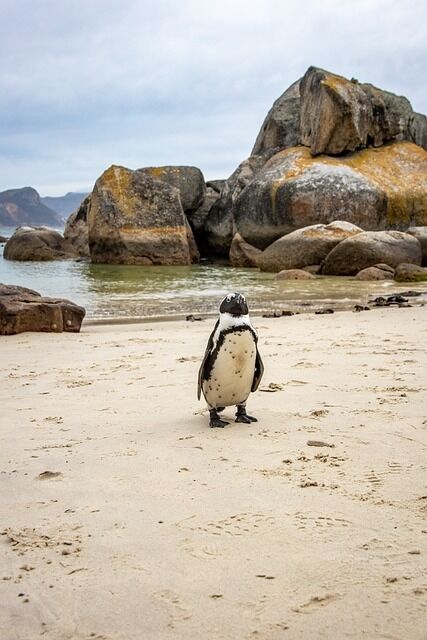 Nature hikes and sporting activities
Activities such as:
hiking on the Table Mountain;
stand up paddle boarding;
surfing on the beaches of Cape Town;
As well as trekking with the locals can represent a great opportunity to meet the locals. When taking part in such activities, you can meet interesting people with a passion for sports and adventure, as well as enjoy stunning views.
Culinary excursions and wine tastings
Cape Town is a renowned culinary center, where you can sample a variety of food and wine. As well as visiting numerous restaurants, whose popularity can be judged by the presence of locals inside.
By participating in culinary tourism and tasting, you can understand what dishes the locals like and how they are prepared, as well as get to know the local wine producers.
Travel by public transportation
This is a great way to get to know the locals and their way of life. Beofore World bootbuses, buses, streetcars and trains are all part of the local culture and will allow you to learn more about the city and its people. Meetings on public transportation are often the start of interesting friendly conversations.
Cape Town has plenty of opportunities to connect with locals and make your dreams come true. They are very welcoming and open-minded, and a great opportunity awaits you to travel alone in a relaxed, friendly and safe environment.
How to safely travel alone in Cape Town
Cape Town is one of the most beautiful and diverse cities in the world, but it also has its own problems with crime and inequality. To enjoy traveling alone in Cape Town, you need to be careful and follow some safety rules.
Here are some tips to help you avoid trouble and enjoy your trip.
Avoid dark and secluded places, especially at night. Don't walk in narrow streets, parks or beaches without lights. If you want to see the city from a height, choose official observation decks or cable cars.
Don't walk around with valuables or large amounts of cash. Leave documents, credit cards and jewelry in the hotel or hostel safe. Carry only what you need for the day. Don't show your phone, camera or other devices in public. If you want to take a photo, be aware of your surroundings and don't get distracted.
Don't accept offers from strangers for trips or excursions. If you want to see something interesting outside the city, it's better to book an official tour through a travel agency or online platform. Don't get into a car with strangers or unknown cab drivers. Only use licensed cab services or apps like Uber or Bolt.
Follow the advice of locals and tour guide if taking part in any activities. They know better which areas of the city are safe and which are not. They can also tell you how to dress and behave according to local traditions and customs. If you are in doubt about something, don't hesitate to ask them. They will be happy to help you and show you their culture.
Always carry a copy of your passport and emergency numbers. If your documents are lost or stolen, you need to contact the nearest embassy or consulate in your country. You should also know where to call in case of an accident, assault or illness. Write these numbers down on paper or keep them in your phone:
police - 10111;
ambulance - 10177;
fire department - 107.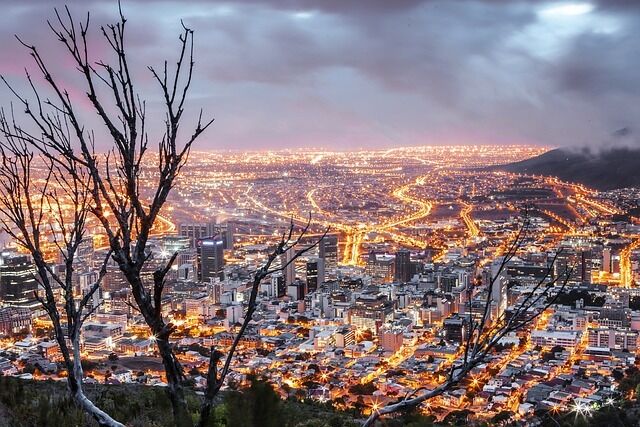 Solo travel is a great opportunity to discover new places and cultures, meet new people and broaden your horizons. Cape Town is a great choice for such purposes. The city is bursting with a variety of attractions, places hidden from the tourist traffic, and a fantastic atmosphere that is sure to captivate you.
The most important thing is not to be afraid of going on a trip alone. Such trips not only help you broaden your horizons, but also give you the opportunity to find the freedom that can only be experienced alone. Traveling will be an unforgettable experience that will help you get to know yourself, understand what is really important in life, and learn to enjoy the moment.
And so, friends, be ready for an adventure, book your tickets, choose a good accommodation and head to Cape Town. Spend time in a fantastic atmosphere and enjoy the adventure, learn the history and culture of the locals and their customs - all this, combined with beautiful views and stunning nature will stay in your hearts for years to come.