Top 6 best places to camp in Lake Tahoe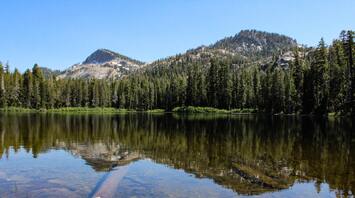 Best camping in Lake Tahoe: conditions for tents and trailers. Source: Pexels
There are plenty of places to find authentic or comfortable camping in California. But there is an area that incorporates both. There's a reason Lake Tahoe, California, is one of the most popular places to reset, relax and change. The combination of richly green vegetation and crystal clear waters of the blue lake, the view of the mountains fringed by turquoise bays, and the cleanest air are sure to fill you with vitality. A landscaped area and the opportunity to do kayaking and other water sports, hiking on the forest trails, sitting in the evening around the campfire with lively stories – will give your vacation special vivid memories. Adults and children alike will find something to do at Lake Tahoe.
Since the place is especially popular during the May to mid-October season, you should book your vacation in advance. Especially if you want to reserve a spot as close to the water as possible. Some Lake Tahoe campgrounds are open from May and you can sign up for the next season! However, most open six months before the current season (May through October).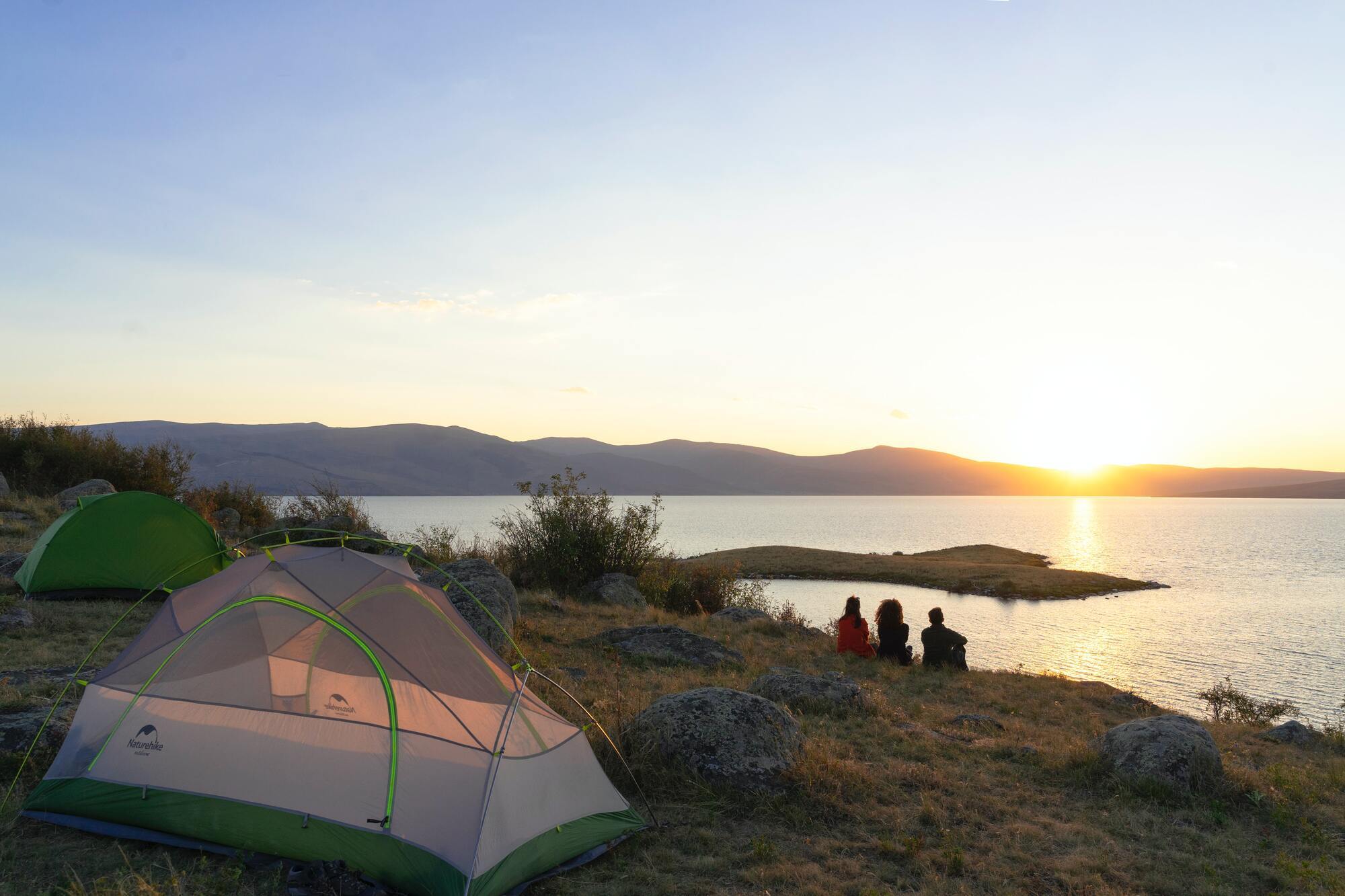 There are campgrounds in Lake Tahoe, both private as well as city and state campgrounds. So prices will vary. Proximity to the water can also play a role in the price, not to mention the type of camping you choose: tent camping, trailers, or guest houses.
We can help you choose the best campsite in Lake Tahoe!
1. Visit the Mix Bay Resort and Marina
The perfect combination of atmospheric nature, all kinds of amenities and different types of recreation. The camping area is located on the west shore of Lake Tahoe. It has a legendary history that has remained to this day. Sandy beach, grilling area, kayaks, kayaking, fishing, surfing, store with all the supplies you need if you forgot to take something. The availability of day parking will make it easy for those who want a comfortable ride to the resort.
Views of the Mix Bay Resort Campground:
Kehlet Mansion. Includes 7 bedrooms, 3 bathrooms and a large kitchen. Private terrace, panoramic windows and area for weddings and private events.
Ushaw House. Three bedrooms, one bathroom and a studio kitchen for your convenience. The house is located in a way that wonderfully provides privacy and confidentiality
12 one- and two-bedroom houses and a kitchen-studio, and 7 small, self-contained one- and two-bedroom cabins, including a kitchen
23 RV sites with full hookups; 14 more traditional tent and RV sites
There is a restaurant on the territory, there are all kinds of amenities!
What needs to be considered:
This area is a delicacy not only for you, but also for the bears, so food and everything about it, including trash, must be kept in special bins both day and night.
Quiet time at the campsite lasts from 10 p.m. to 6 a.m.
The capacity of one camping or caravan site is a maximum of 6 people. In the case of 7 people you will have to buy another place
Bicycles are allowed
Off-road vehicles are prohibited
Pets are not allowed in the park
For more information: how to get, a list of services and booking conditions you can look at Recreation.gov
2. Consider DL Bliss State Park campground
This is a very picturesque place to camp on Lake Tahoe. The beach appears to be golden, and the views of the mountains on the opposite shore create an inspiring picture. The very popular Rubicon hiking trail can be accessed from the park, and kayakers can access the campground directly from the water. Reservations are made 6 months in advance of your vacation start date.
So what are the options available to us at D.L. Bliss State Park:
5 separate loops with small campsites and parking spaces
sogs are allowed on a 6-meter leash and in restricted areas (no dogs allowed on the beach or the Rubicon Trail)
camping fee includes one vehicle
public toilets and showers in all recreation areas
public terrace for barbecue
What to consider:
the length of the trailer must not exceed 15 pounds
the length of the motorhome is a maximum of 18 pounds
all food and related products must be stored in special boxes
The weather in this part of Tahoe is very changeable. It is advisable to take thermal underwear and keep a close eye on the forecasts of the weather forecasters.
If you want an area closer to the water, choose seats 142 - 165
For all the latest information on conditions, pricing, how to get there, and next year's vacation reservations, click here DL Bliss State Park
3. Going to the Mix Bay camping area
A very small but cozy campground on Lake Tahoe. Its facilities are a bit primitive, but the beautiful scenic beach will help brighten up your vacation without any special conditions. Activities include boating and biking, lounging on the beach, and spending time at the Visitor Center.
What the campground provides:
several areas designed for one family with tents or one trailer
tables, a place for a fire and a grill are in each separate area
public toilets and potable water supply
dogs are allowed only in their own camp and are not allowed on the beach
some camping areas have views of Lake Tahoe
garbage cans and food storage boxes from wild animals
What needs to be considered:
Reservations can be made up to six months in advance of your arrival.
Additional fees will be charged for the second and subsequent vehicles. Two motorcycles count as one vehicle
The maximum booking period cannot be more than 14 days in each calendar year
connections are not available
The area is located close to the highway, which may create additional noise
The camping areas are located close to each other
a maximum of 6 people per camping area is allowed
For all its nuances in a simple setting, Meeks Bay Campground is loved for its hospitality and atmosphere. For detailed and up-to-date information, you can track down on the Meeks Bay website.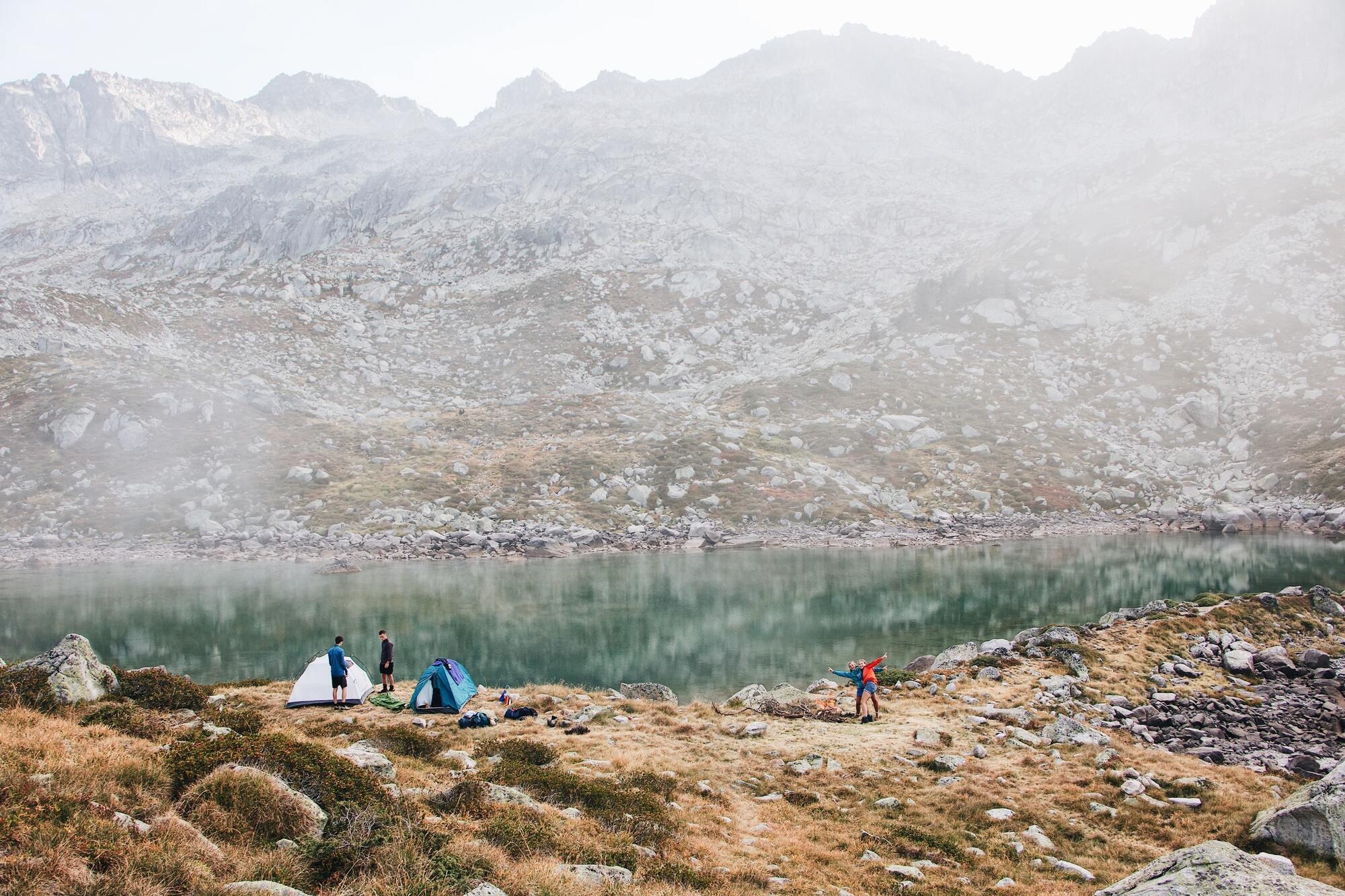 4. The beauties of Eagle Point Camping
If you go to Emerald Bay State Park, you can camp at Eagle Point. The sprawling beauty of this area will give you a respite from the "confines of the eye" and allow you to enjoy listening to the rustling of the water current. In this part of Lake Tahoe, the beach is a bit rocky and the camping areas are set up on sloping slopes, creating its own unmatched family camping atmosphere among the sprawling green pines. And the view of the emerald bay glistening in the sun's rays is relaxing and provides a respite from the grayness of everyday life.
Eagle Pay Camping provides:
Family camp sites and spaces for trailers up to 18 lbs. and motorhomes up to 21 lbs.
Tables, food storage lockers and campfire areas in each area
public restrooms and showers
access to the Rubicon Trail
hike to Eagle Falls
kayaking and boating
motorhome rentals with delivery, only from the company provided
What you need to keep in mind:
Quiet time from 10 p.m. to 6 a.m.
1 to 2 vehicles per site
4 to 8 people per family campsite
dogs must be on a leash
The location of camp sites close enough to each other. It is worth observing the rules of comfort of neighboring campsites
See the Park Emerald Bay website for all the details on reserving a campsite and photos of the sights.
5. Camping by the Lake in South Lake Tahoe
What could be more convenient than a campground with access to Lake Tahoe's beaches, right in the heart of South Lake Tahoe. You don't have to worry about straying too far from civilization, but you can still experience the outdoors with a view of the emerald lake.
The facilities and activities provided are very varied:
56 acres of wooded area designed for tents, trailers and motorhomes of almost all sizes, as well as cozy camping cabins near Tahoe
Each family camping area includes a barbecue, campfire site and picnic table
WIFI, full or partial hookup
Variety of activities: recreation and swimming complex, children's playground, bike paths, ice arena, baseball fields, senior center, golf course and historical museum
dogs (up to 3 dogs) allowed
surfing, kayaks and kayaks, for those who like to relax on the water
Paradise has its caveats and nuances:
a popular place is very crowded
frequent construction and renovations can disrupt the quiet
places go up very quickly
To make a reservation and enjoy all the amenities of Camping by the Lake, go to: Reservations for Camping by the Lake.
6. Staying at the Fallen Leaf Campground
Near Taylor Creek at the north end of Fallen Leaf Lake, just a mile from the south shore of Lake Tahoe, sits a very popular campground of the lake's namesake. Its small detachment from the famous lake makes the place not crowded and secluded. From here, you can access the trails along Lake Tahoe, Glen Alpine and Moraine. Surrounded by tall pines and woods, it offers an opportunity to reconnect with wildlife. The bottom line is that camping near Lake Tahoe is as good as the sites directly by the lake.
Fallen Leaf Campground amenities:
206 campsites, which include 6 yurts and traditional tent and motorhome sites
public restrooms, coin-operated showers, and food lockers
there's a store on site for firewood and food
paved parking lots
tubing, water skiing, windsurfing, and fishing
two beaches on the south beach
electric heat, electric lights
You have to consider:
extra charge for second and subsequent transport
camping for no more than 14 days per year
maximum of 6 persons per campsite
pets are only allowed on campgrounds and are not allowed on the beach or in the yurts
Check out Fallen Leaf's reservations, opening date, and list of camping amenities near Tahoe Fallen Leaf on the Fallen Leaf website.