Top 15 best cocktail bars in Boston. Great venues for a Friday night and a fun party for adults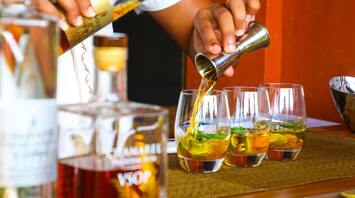 Bright evenings in Boston. Source: Photographer Magda Ehlers/Pexels
There are plenty of terrific cocktail establishments in Boston, but there are some special ones that are deservedly award-winning and ranked. It's these cocktail bars in Boston that we're going to walk through today. Plan your Friday night or party all weekend long with our list of the best cocktails in Boston.
1. Bar Pallino on Newbury Street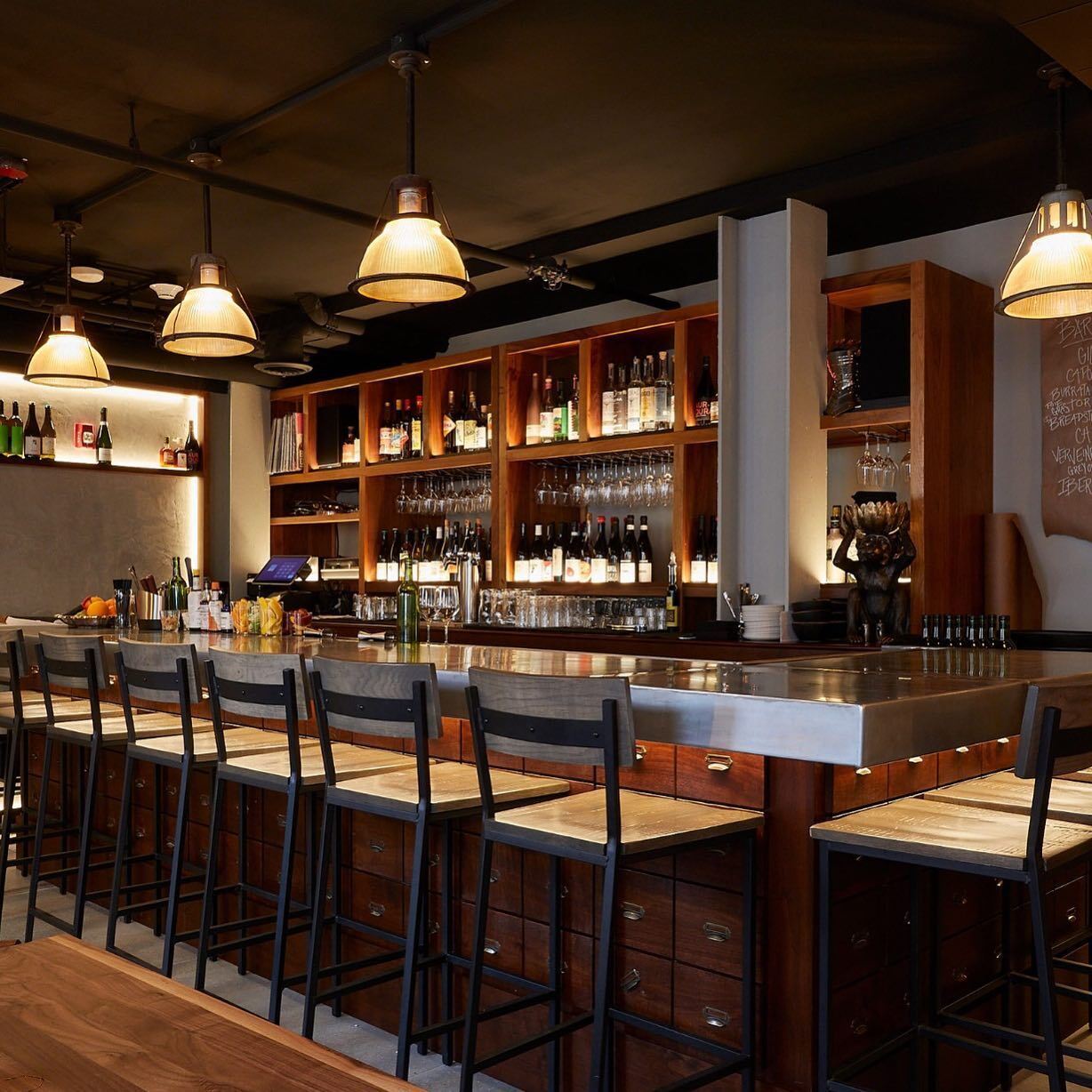 Conceived as a wine bar Pallino's delights its guests with other hot drinks as well. You'll find this perfectly cozy place to warm up and warm down in the basement of the Faccia a Faccia restaurant.
As you descend you will find yourself among the many, beautifully playing on the shelves, bottles of wine. Chocolate shades in the interior dispose to intimate conversation and close company. Soft light adds charm to the shelves and soaring atmosphere.
A wine list of more than 70 variations of natural grape drink and a good choice of vermouth, amaro, mescal and cocktails with a pleasant and talented combination of flavors are waiting for you. The establishment is closed Sunday through Tuesday, and on other days its underground secret room is available from 5 p.m. until midnight.
2. Hecate in the Back Bay neighborhood
An ultra-modern, newly opened cocktail lounge in Boston, Hecate will become a favorite of yours as well. Standing out in style among the Boston "crowd" the bar has a great team and talented bartenders. So your exclamation, "Hey bartender, nyx me something" could definitely become your favorite phrase. These cocktails in Boston are memorable and not repetitive.
Don't let the rather dark atmosphere put you off, because the mystery and secrecy of this place will bring you here more than once.
Address: 48 Gloucester Street.
3. Yvonne's in the city center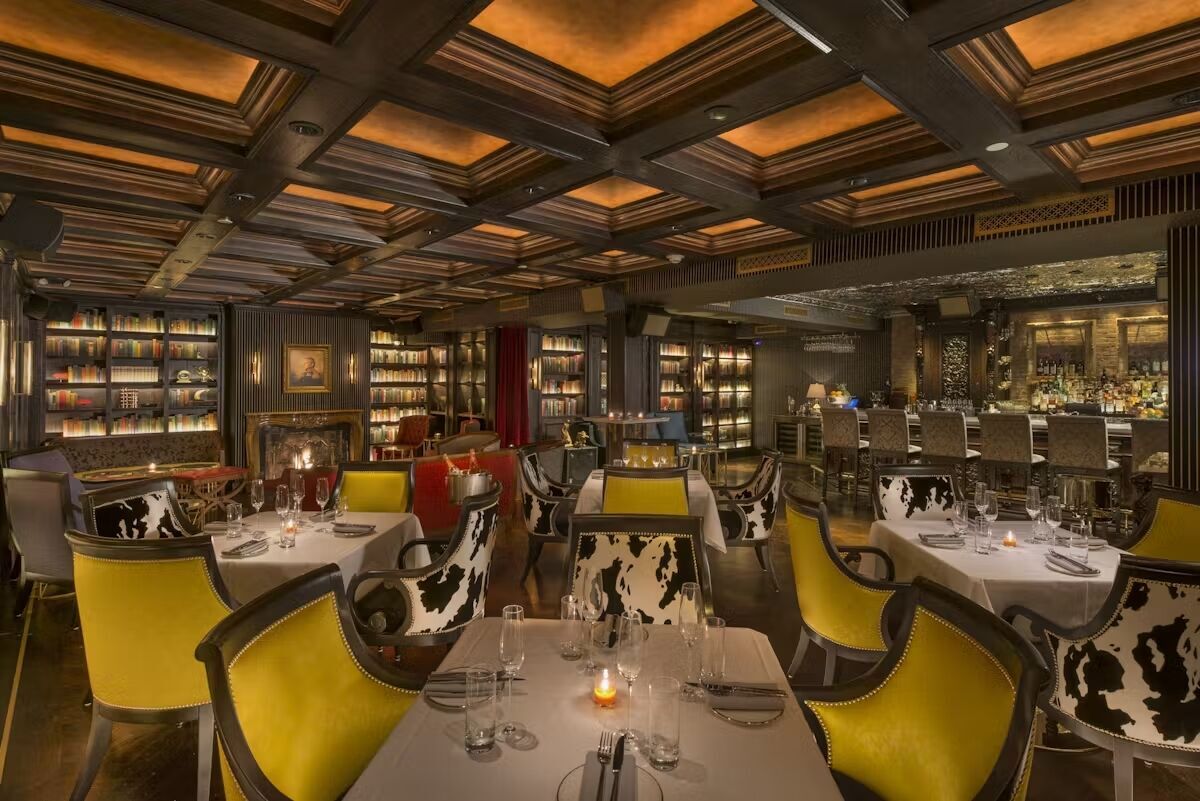 Stylized in the 19th century, cocktail lounge in Boston makes you a little confused when you enter, but it's not for more than 15 minutes. By the way, and the entrance of the institution has a rather unusual. A secret door, from a fake barber shop window, moves you into a "closet" made of mahogany and a lot of interesting eye-catching details. Count's sofas and candelabras, carved display cases and patterned upholstery will make you your own among strangers and give you a sense of importance and sophistication. The atmosphere of the hall in the middle of the stylized library is perfectly relaxing and allows you to sip beautiful and delicious cocktails made by the bartender with imagination and care for your comfort with some special grace.
Address: 2 Winter Pl., Boston 02108
4. BackBar in Somerville
If your choice falls on this interesting establishment, among the best cocktail bars in Boston, you will be a success. Creativity and imagination often change the cocktail list and not only in this place, so you will not get bored with monotony. Average price policy also makes the institution quite popular. So you should not hesitate on Friday evening, otherwise you may be left without a table. Like the approach, the atmosphere of the place is also quite creative and pleasant. The artwork on the white brick walls, bookshelves, soft cushions and interesting miscellaneous items are perfect for a friendly company or an evening for a trusting relationship.
The address is 7 Sanborn Ct, Somerville 02143, Union Square Junction.
5. The Koji Club in Allston/Brighton
How many kinds of sockeye do you know? Hardly more than two, unless you're a fan of Eastern culture. Here you'll learn more than 70 types of this mysterious beverage and a whole ceremony of juke making. No ceremony is complete without delicious appetizers. They are presented as traditional Japanese dishes as well as familiar American lots. On Sundays the bar organizes guided tastings where you will learn about all the subtleties and beneficial properties of soke. Koji is one of Boston's best cocktail lounge bars, preserving and passing on the traditions of oriental cultures.
The address is 525 Western Avenue, Brighton 02135.
6. Drink in the Seaside neighborhood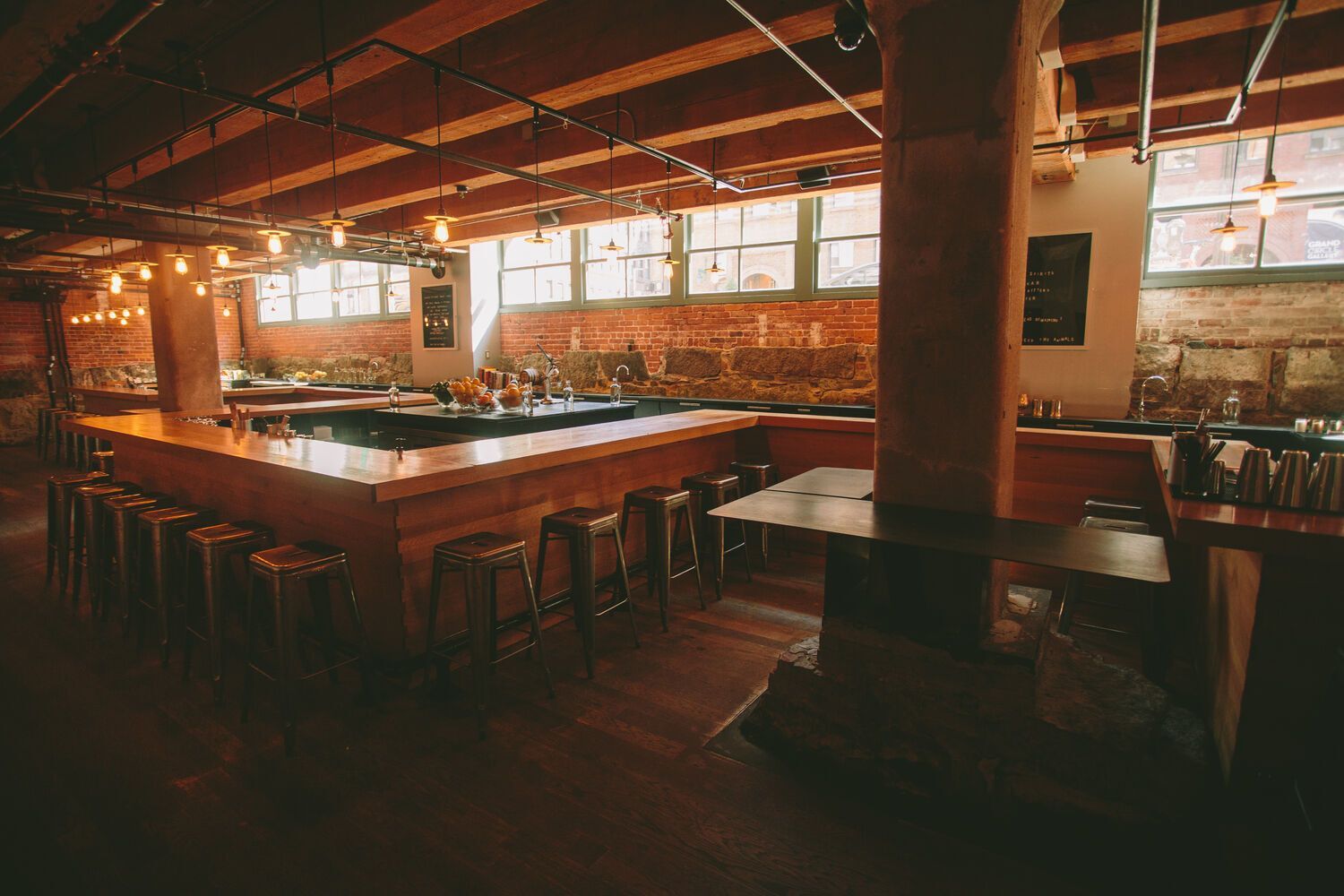 Create your own favorite fun cocktails in Boston with the help of a drinking establishment. You won't find a menu or even drink bottles, focus on the bartender, tonight he is your director and author of the evening. All cocktails at this underground Boston bar are all about improvisation and conecting with a stranger. The high-end spirits and skill in pairing draws a crowd here every Friday night, and puts the establishment on the must-visit list for bars in Boston.
The address is 348 Congress Street, Boston 02111.
7. Next Door in East Boston
Novelties are undoubtedly pleasing the city. Most establishments find their own unique twist and style, so there is no way Boston can be called boring. The Next Door Restaurant is intriguing from the entrance, as you have to know the code to get in. But don't worry and don't dig through the internet, you will definitely be prompted on how to solve the riddle. You will appreciate the chic interior at first sight and the frills in the menu, which will help you to try as many interesting cocktails and drinks as possible. If you want to win your lady's heart, this is one of the best bars in Boston for cocktails.
The address is 107 Porter Street, Boston 02128.
8. Offsite in the Leather District
If you want to spend an evening alone or in a very cozy and "intimate" place, pay attention to this establishment, the entrance to which is hidden inside the French bistro Troquet on South. Walking through the back door you'll find yourself in a bar that seats just 20. Lonely little marble tables, warm light and a good cocktail list for your private mood. Drink good mixes at the excellent drink cocktail bar in Boston, between FiDi and Chinatown. If you're a Taylor Swift fan, you'll have a chance to buy a ticket to themed events right at the bar.
The address is 107 South Street, Boston 02111 at the intersection with Tufts Street.
9. Blossom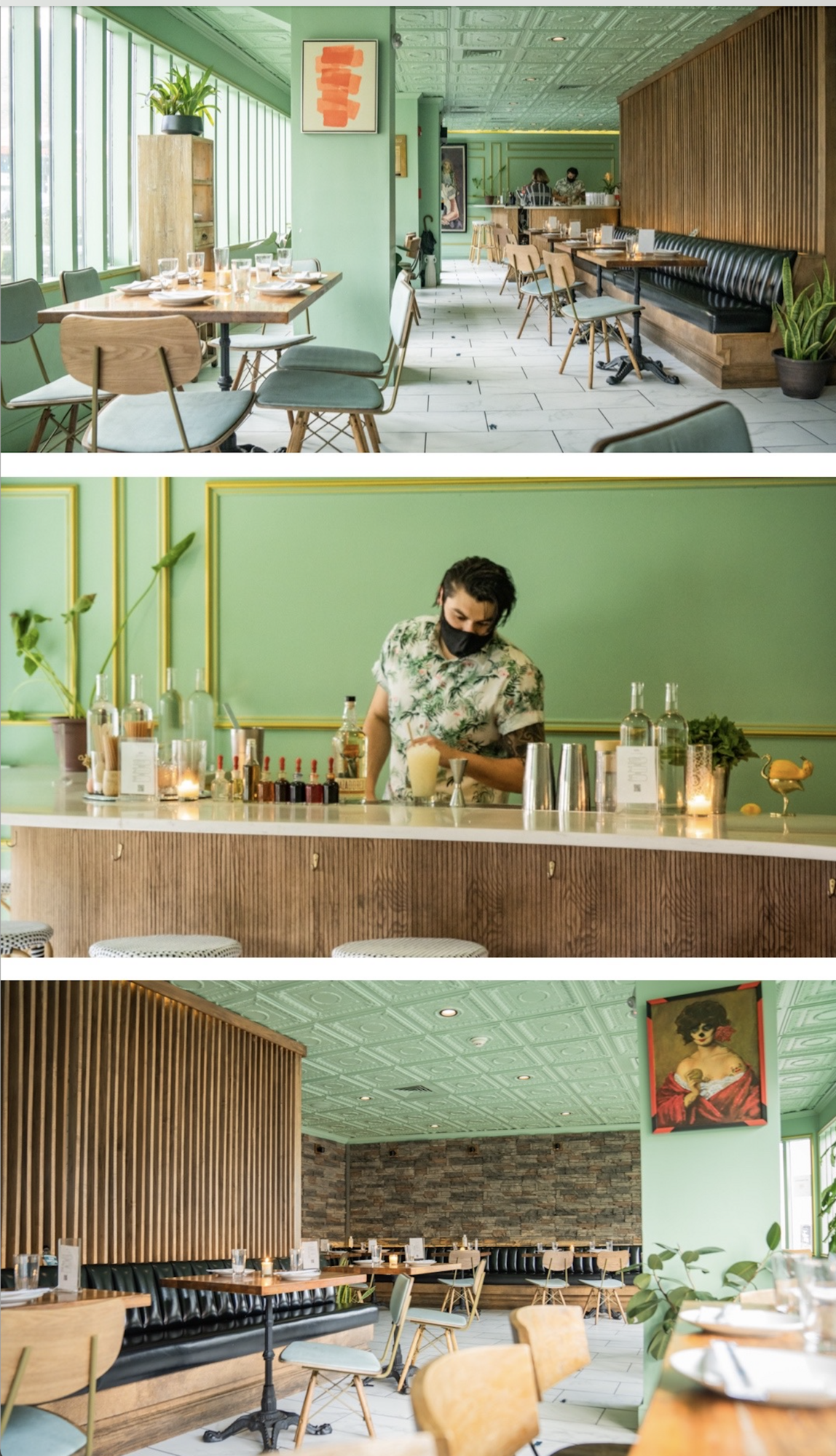 If you have no desire to go downtown, but would love to spend that evening over craft cocktails drive to the Brooklyn Village area. A nice, fun place called Blossom awaits you. The Latin American style and frequently updated menu is perfect for a good night out.
Delight your eyes with bright colors and elaborately decorated cocktails. The bar really brings colorfulness to life and lifts your spirits.
The address is Washington Street, Brooklyn 02445 at the intersection with Holden Street.
10. Carrie Nation Cocktail Club on Beacon Hill
The old style icon from the Prohibition era is not without irony. There are several floors and if you just want to relax after a busy day, the first floor with its dark wood finish and excellent selection of punches, classic cocktails and single elite spirits will suit you just fine.
For the company will perfectly suit the second floor, where billiard tables will help to relax rolling balls and ordering restaurant "lots". Excellent price policy and good level of service made the institution quite popular cocktail bar in Boston.
Address: 11 Beacon St. Boston 02108 at the intersection with Somerset Street.
11. Zuma at Fenway/Kenmore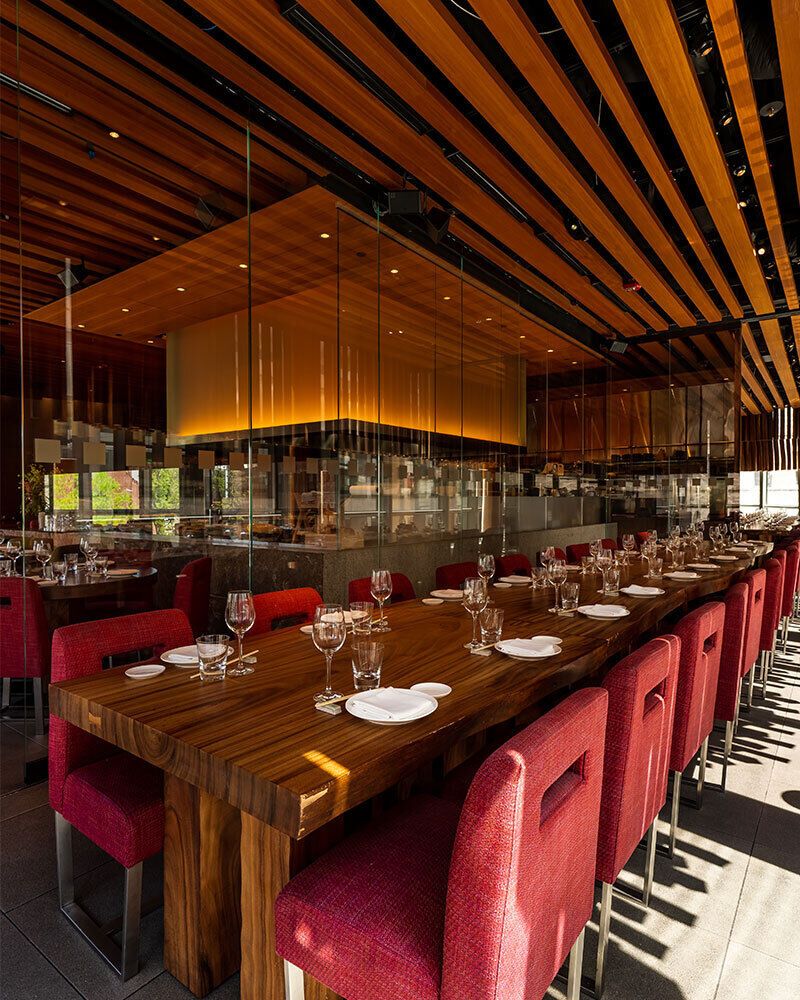 A more modern representative of Japanese culture. Its "burning" display case combines Asian and American ingredients, so it will be interesting without a doubt.
Soke is also on the menu, so you'll have a chance to delve deeper into Eastern culture.
The wide space within the Four Seasons One Dalton Street hotel allows the bar to seat people very comfortably, and the huge bar counter and the professionals behind it do a great job of getting your order ready in no time.
The address is 1 Dalton Street, Boston 02115.
12. Mariel Downtown
If you haven't been to a Cuban joint yet, this is a great place to explore. A searing experience is guaranteed. Shake up your company with special offers for friends and try all kinds of cocktails dedicated to mojitos and daiquiris. It is worth paying special attention to the appetizers to get acquainted with Cuban cuisine.
By the end of the evening your gallery will be full of spectacular selfies for Instagram. And burning rum with drunken monkeys in the background will be the main characters of excellent shots.
Address: 10 Post Office Square, 120 Boston St. 02109 at the intersection with Water Street.
13. Beehive in the South End neighborhood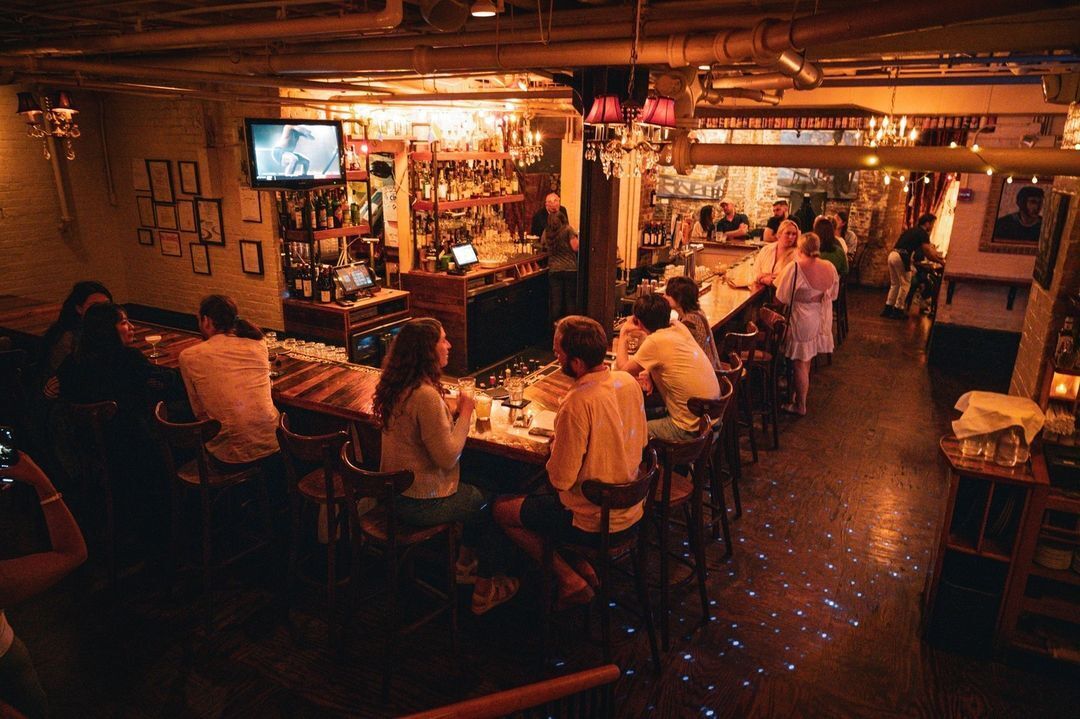 Add to a great cocktail list the sounds of jazz music and a unique interior. It's like you're in the midst of a scene or play that unfolds before your eyes, pulling you into the story and turning you into one of the characters. Find this interesting bar near the Boston Center for the Arts.
The Mediterranean-inspired cuisine perfectly complements the action and is deliciously uplifting.
The address is 541 Tremont Street Boston 02116 at the intersection with Clarendon Street.
14. Beach vacations in the South End neighborhood
Want to experience a beach vacation any time of year? Boston's Shore Leave cocktail bar offers customers a light breeze of Tikka cocktails and other exotic fruit combinations.
The interior with a hint of jungle and hot island will play up the cocktails and make you feel like you're in one of the tropical countries. Be careful with your emotions, because rarely does anyone want a hot vacation to end.
Address: 11 William E. Mullins Way, Boston 02118 at the intersection with Harrison Ave.
15. Citrus & Salt in the Back Bay area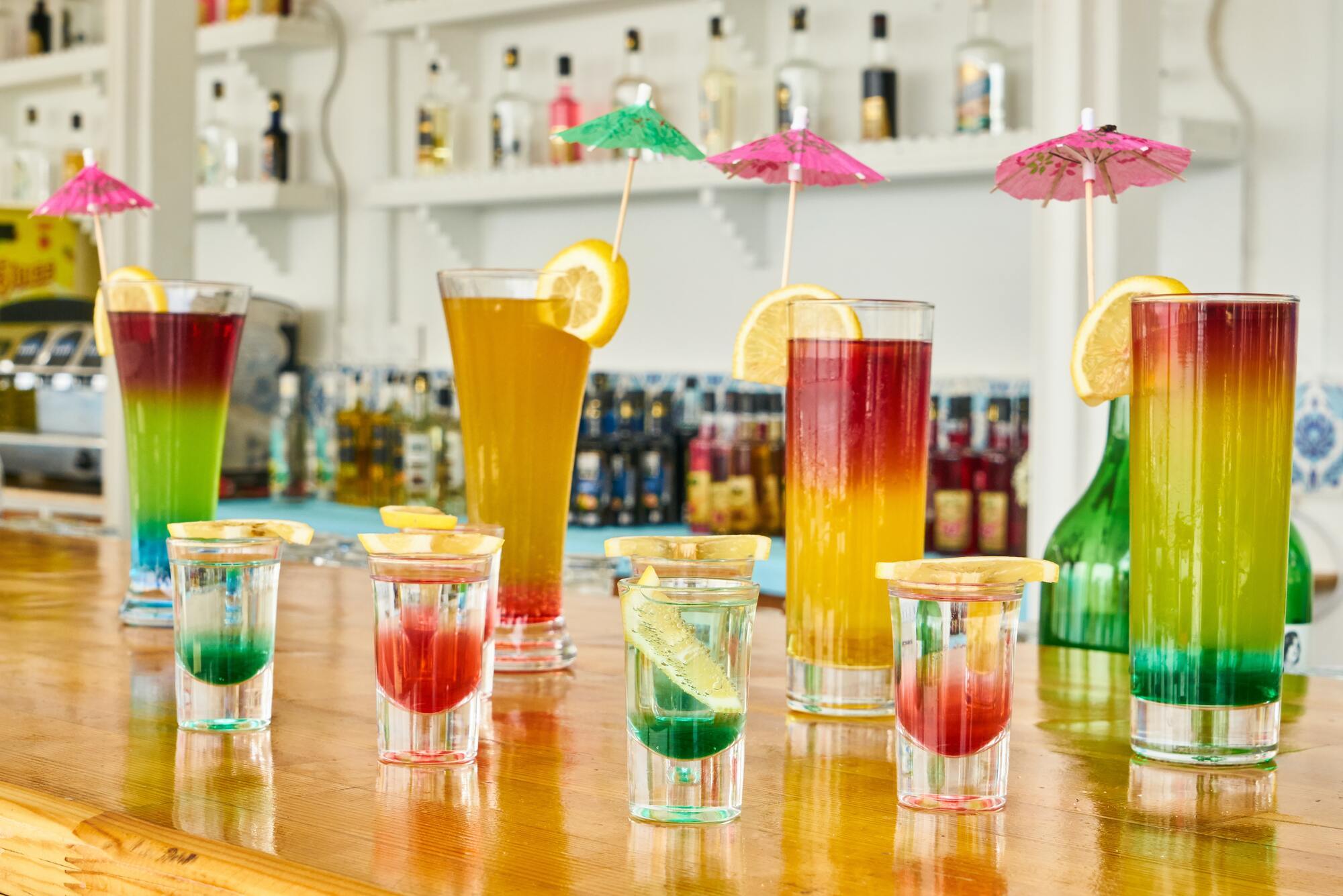 Chef Jason Santos' Mexican twist is pleasantly relaxing and delicious. Bright and light colors in the interior, candles and flowers blooming across the floor create the perfect atmosphere for winning hearts or a friendly warm sit-down. Beach drinks in the cocktail menu will add colorful shades and delight with exotic tastes. Mescale, tequila and Mexican tunes will melt any heart and fill it with a pleasant warmth. Read the cocktail list between the lines, the inherent humor and irony of Mexicans is embedded through the line.
Address:142 Berkeley Street, Boston 02116.