Boston's top 17 things to do this weekend. Your best events for the rest of October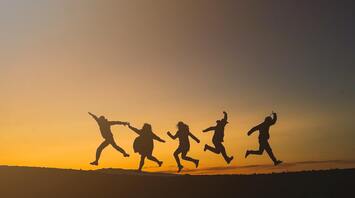 Your best weekends in the city. Source: Photographer Maksim Romashkin/Pexels
There's no such thing as boring in Boston, especially if you know where to go and what to do. If you haven't made a plan yet, check out our roundup of thebest things to do in Boston this weekend in October to make sure you don't miss out.
Fairs
You'll find plenty of food and fun at some of the city's best fairs. You're sure to find things to do in Boston this weekend that are just right for you.
Topsfield Fair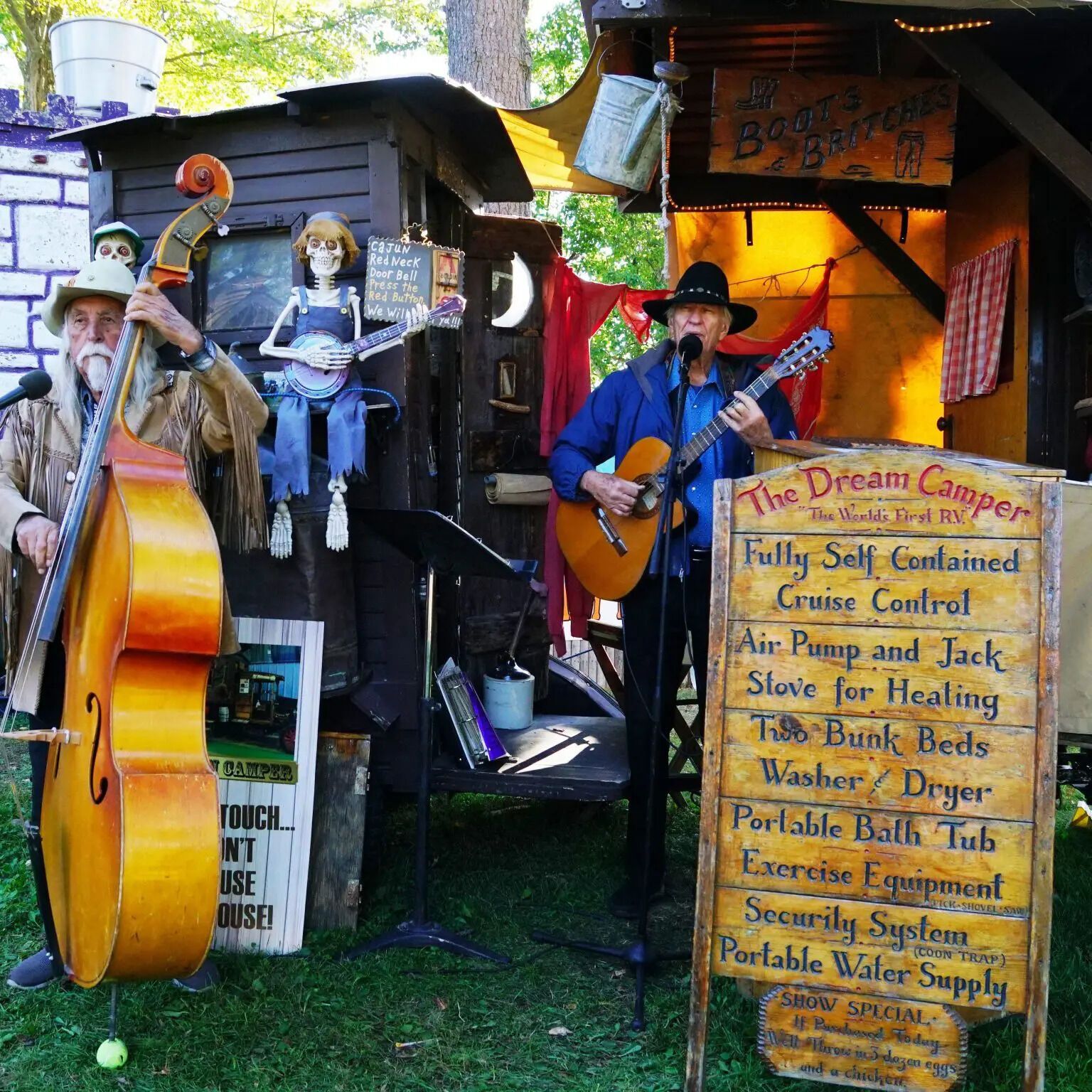 You can have all the fun and entertainment you want at the Topsfield Mall through and including October 9. Paying between $15 and $30 will get you excited for the rodeo, see incredible extreme motorcycle shows, enjoy live music by Starship, Clay Walker, The Platters and more.
"Rustic" fair in popular cowboy style with pumpkin decor and live farm animals will take you on rides and treat you to delicious traditional American snacks.
Put on your "lucky pig" and participate in the hay toss. You'll have a chance to climb the money pole and watch some of the best theatrical performances in Boston. This is the best event in Boston this coming weekend in October.
You can see the festival program in detail by day and hour here.
King Richard's Fair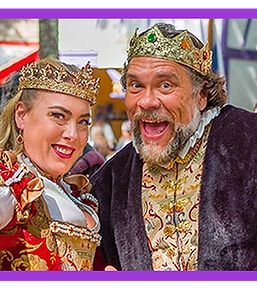 Transport yourself back to Renaissance England and experience courage by visiting King Richard's Fairgrounds any weekend in Boston through October 22. The location is 235 Main St., Carver.
Admission will cost you between $39 and $43, and you'll have 100 percent fun.
Eight entertainment stages will provide a variety of performances and shows. And witches, kings, jesters, knights, acrobats and fire-eaters wandering among the crowd will create an atmosphere that will make your head spin. Try on knight's armor and swordfight. The 80-acre site is home to artisans who bring the traditions and skills of a bygone era into the modern age. But before you begin to test your strength in ancient traditions, take a bite out of a giant turkey leg roasted on a spit and sip one of the hot elixirs on offer at the fair. Worth the trip to do in Boston this weekend in October.
Read more about the event here.
To be or not to be? - that is the question
Of course to be. Choose your best theater night in Boston to have more answers to the eternal questions.
"Fat Ham"
Through October 29, you can visit Boston Center for the Arts, Calderwood Pavilion (527 Tremont St) to see a very familiar story with a brand new solution. A ticket will cost your wallet between $20 and $149 and your belly 100% laughs.
The play won a Pulitzer Prize and is brought to life in Alliance Theater's co-production with Front Porch Arts Collective.
Let's open the curtain: the oddball and funny protagonist suddenly sees his father's spirit during a barbecue and is instructed to avenge his father's death. Sound familiar? Don't miss the witty reimagining of Shakespeare that has conquered Broadway. Great thing to do in Boston MA this weekend.
Assassins
Some serious and deep questions are great to broaden your horizons at Lyric Stage Company, 140 Clarendon St., Boston through Oct. 15. Your immersion and reflection will cost from $30 - $85.
The twisted ambitions of humans under the microscope from Lyric Stage. Stephen Sondheim's revived musical will tackle the theme of difference in thinking and make you question your neighbors. Attempts to assassinate an American president will "bare the wires" and stir the nervous system. For those interested in learning more about composer and lyrics writer Stephen Sondheim, there will be an online event (Oct. 24) that all ticket holders will be able to attend.
For more details, please visit here.
Diaspora!
New Repertory Theatre's Black Box presents its premiere at the Moses Center for the Arts (321 Arsenal St., Watertown) through Oct. 15 . Ticket prices are $35.
"Sunny, a black idealistic millennial, is writing a story about her family's legacy. Jana wants to give up everything about her ancestry in favor of what she has created. Sonny uncovers her grandparents' secret and decides to face her past to appease the spirit of her life."
Such an interesting take on what to do in Boston this weekend provided by Phaedra author Michelle Scott and director Pascal Florestal, and the talented team at Black Box Theater.
POTUS
If you want to add more fun to your weekend in the city, head to the Boston Center for the Arts (527 Tremont St.) through Oct. 15 . Tickets range from $25 to $80.
The Roberts Theater - Roberts Studio offers a relaxing production of Selina Filinger's comedy "Behind Every Great Dumbass There Are Seven Women Trying to Keep Him Alive." You'll be transported to the White House and infiltrate the president's inner circle to see how the system works from the inside.
Music
Saturating your weekend in Boston with the sounds of music and virtuoso vocals will be a great decision. And if you need to win someone's heart choose from this list for sure.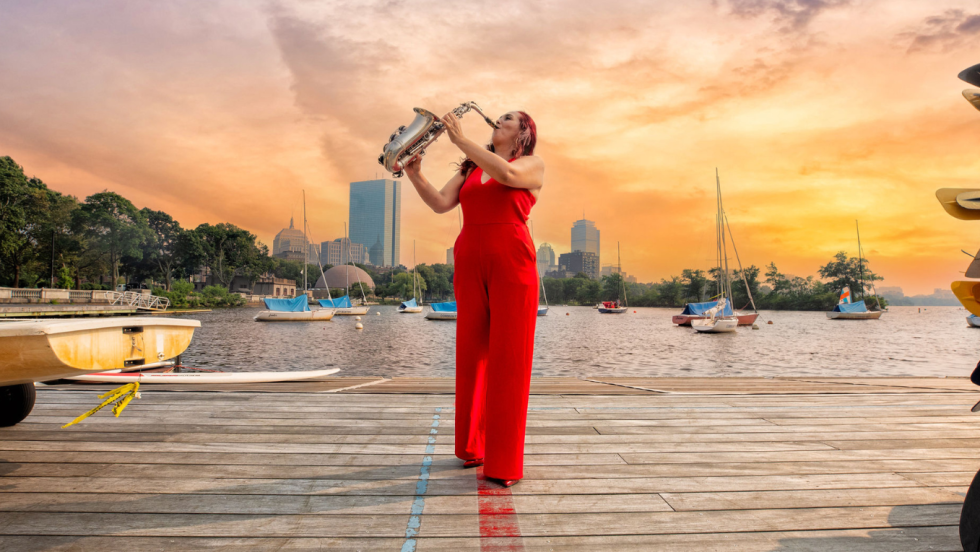 Romance of Jazz
Beck Bay will surprise residents and visitors on October 7 - completely free. And you can spend this best weekend of Boston in October along the Charles River.
Just imagine the scale: you're strolling along the bike path while 25 jazz ensembles spread out over a mile and a half play the same set list at the same time. You can opt for the recreational boat option and create a stunning date night atmosphere. Fall foliage will play in the background to match the jazz action.
More details here.
DJ Nomadik's Fall Silent
It's worth getting to Cambridge's Central Square on October 14. Don't be confused by the farmer's market, for today it is, and tomorrow the magic of music will make the whole square sway to the best beats from famous DJs. You will be given special headphones that easily change color and switch from one artist to another, so you can listen only to what you like. A disco bazaar is what's on Boston this weekend.
Read more here.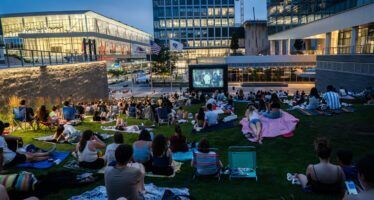 Barbecue-flavored music
Brighton invites you to an outdoor barbecue on October 29. Admission is free. Grab your favorite plaid, a comfy chair and some cash for some great food and great drinks. As well as listen to some good music and add a casual atmosphere and adventurous spirit to your weekend activities in Boston.
Details are here.
Movie Search
Where to go in Boston this weekend prompts a list of new releases that the city's movie theaters will be spinning this month.
Stupid money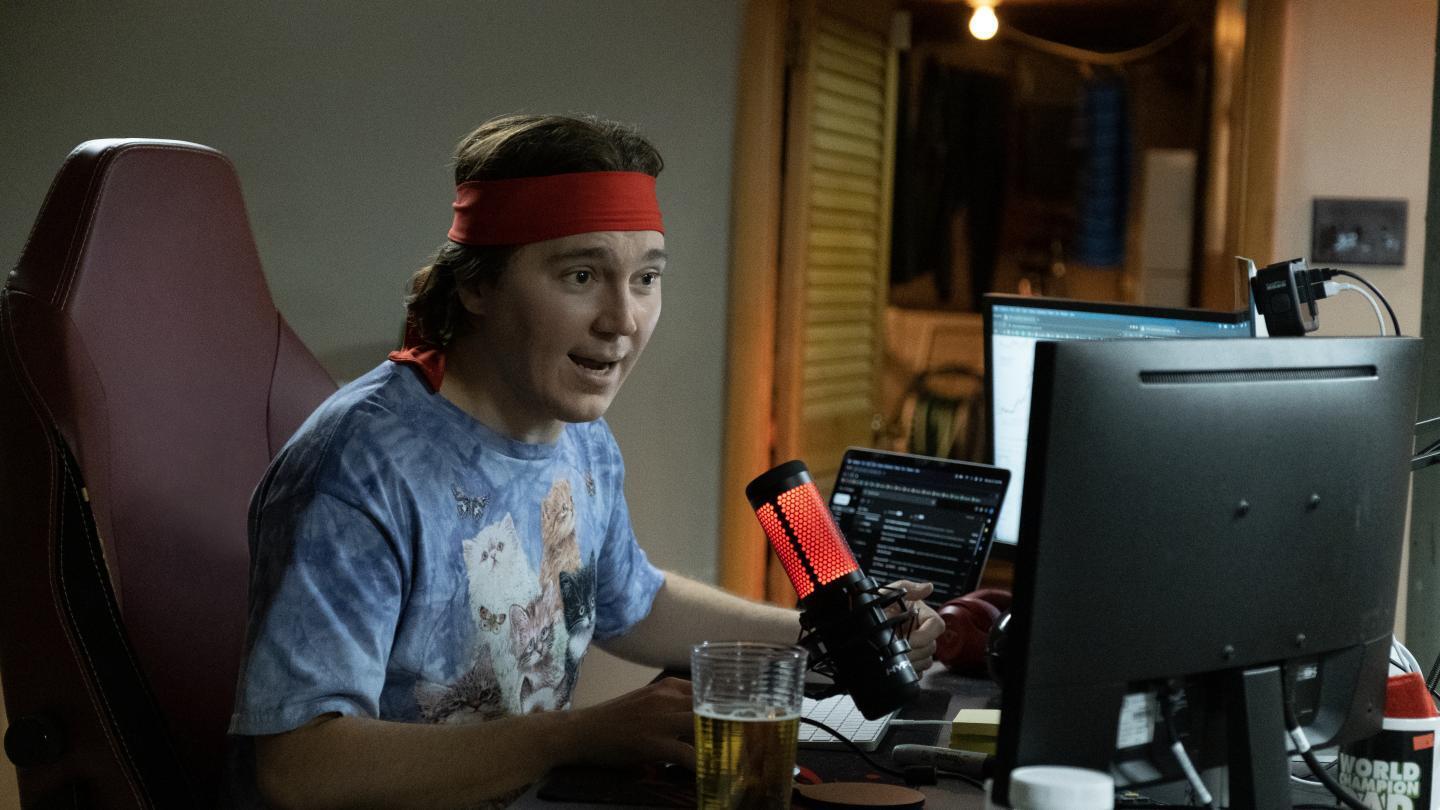 A trip to the Coolidge Corner Cinema (290 Harvard Street) will cost you between $13.50 and $15.50 and will brighten up your weekend evening in Boston.
Sometimes wanting a lot of money we don't fully realize the responsibility that will fall on us along with the "manna of heaven". But the visual example of the hero will help you to be ready for many situations, when finally the turn to get a couple million will come to you.
The schedule is right here.
Stop Making Sense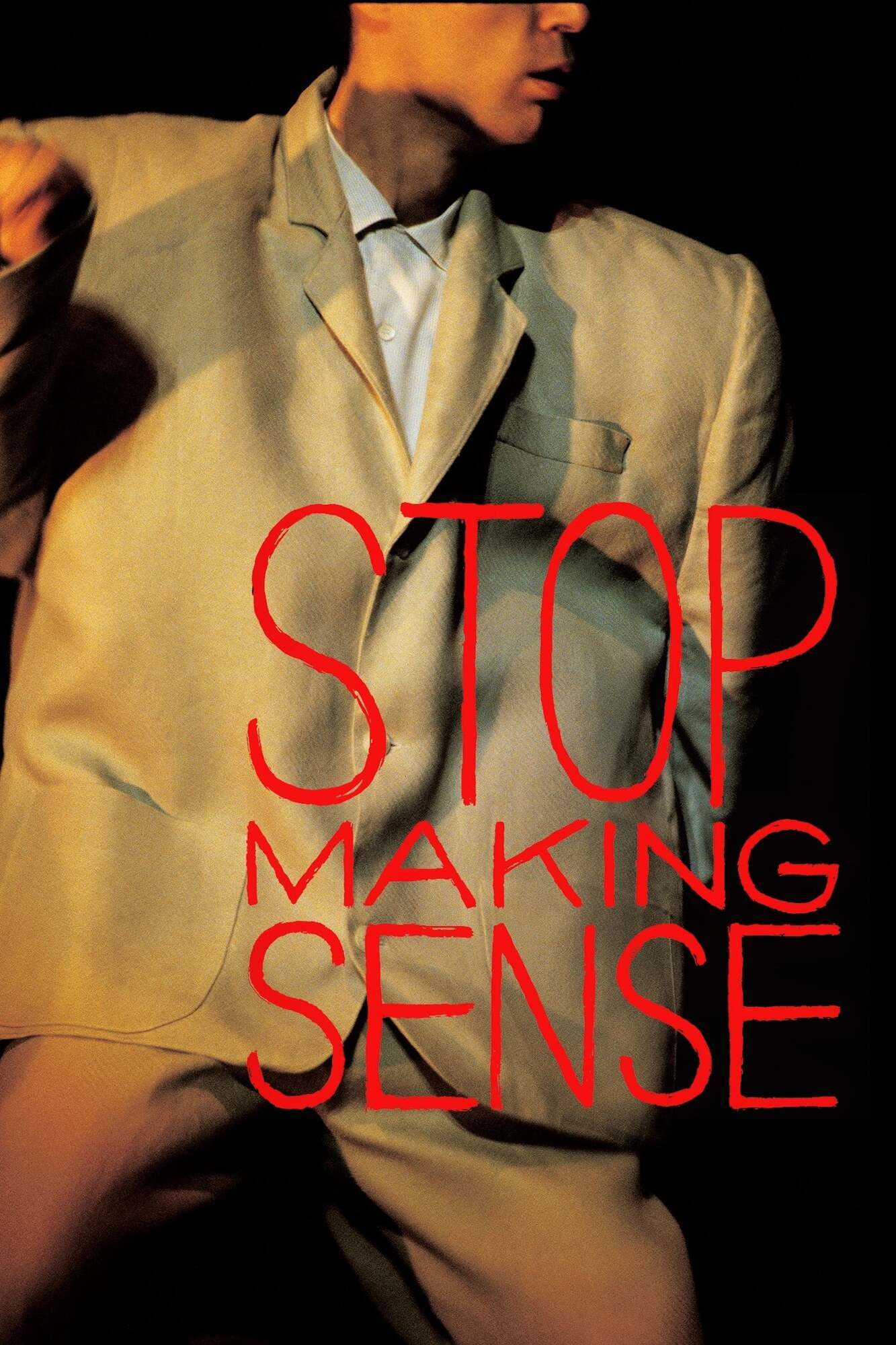 If you can make it to the Brettle Cinema in Cambridgeshire before October 11, you're in luck. An unusual movie about an unusual band. Talking Heads are the main character of the story and the whole world. Bathe in the music and watch the journey to an iconic constellation.
Tickets from $12.50-$14.50.
The show schedule is here.
The Bottoms
Coolidge Corner Cinema (290 Harvard Street) presents the sequel to Emma Salingman's "Bottoms." Tickets range from $13.50 to $15.50.
The themes of teenage resistance are always relevant. Attraction, infantilism, and extreme decisions that always pull some not-so-pleasant consequences. This is a comedy, so teach your teens to treat everything with humor and always find a way out of a situation.
Schedule of shows is here.
Barbie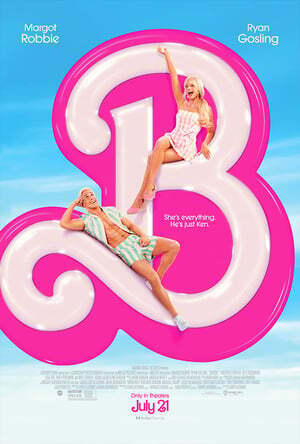 Barbie's World is back on track at Landmark Kendall Square Cinema (355 Binney St.). The imperfections of the world beckon the perfect heroine of Greta Gerwig. The heroine's journey and adventures are followed by literally the whole world and you can learn where the balance of "pink" and the modern world is to find harmony with yourself.
Tickets range from $7 to $16.
Schedule of screenings here.
A weekend of outdoor and water activities in Boston
Fall city walks can be interesting, exciting, beautiful and educational. And we've come up with what to do in Boston this week and beyond.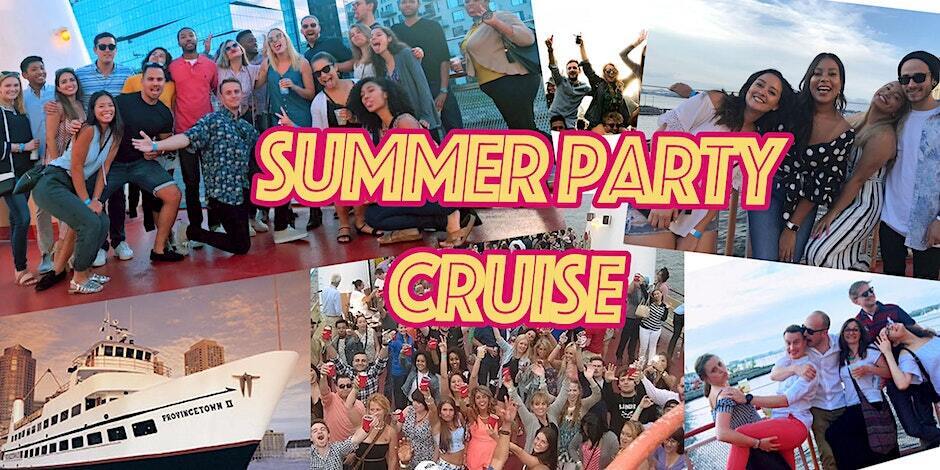 Seaport Cruise
Have you tried pairing a nightclub and a cruise ship? Not yet? Then go ahead and board Bay State Cruise Company at the Seaport Marine Terminal (200 Seaport Blvd). You can do so through Oct. 28 for $29-$99.
Three floors are filled with the sounds of music and the hum of orders on the barstools. Seeing the city lights from a completely different angle will be very inspiring, you should step out onto the outdoor deck of Provincetown II.
Details are here.
Boat Tour
Greater Boston is open for river weekends through October 9. You can rent a boat or canoe at seven locations: Allston-Brighton, Kendall Square, Somerville, Medford, Newton and Waltham. You can do it as a family, companies, couples or on your own. Such a walk will cost you between $30 and $85.
Suggestions here.
City Tours
You can see something amazingly interesting at the Prudential Center (800 Boylston St.) for $29.99 to $59.99.
You can either book a "Seeing Boston" tour or go up on your own for a 360-degree view of the city. Add The Beacon restaurant and Stratus cocktail bar to your walk to make your things to do in Boston this weekend memorable.
Details are here.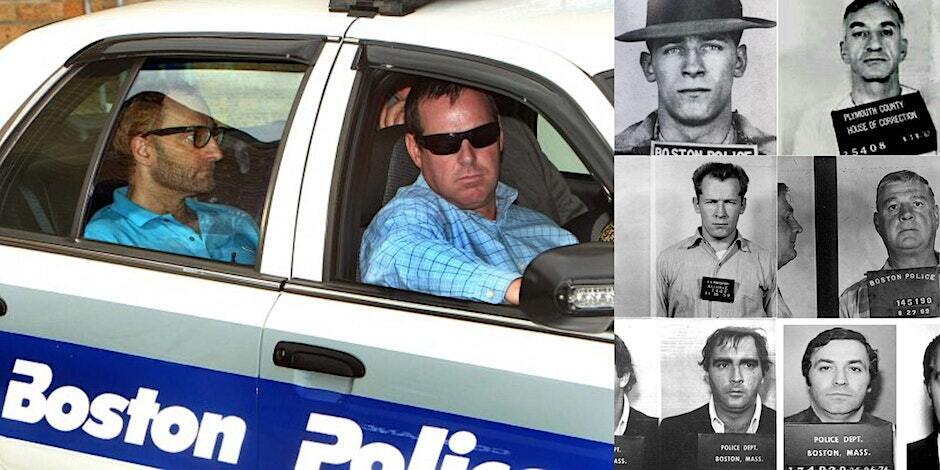 Boston Detective Tours
Through Nov. 30 at 425 Summer St., you can sign up now for some very interesting and mysterious walks of the city. This is a wonderful option to spend a family weekend in Boston. You will find yourself accompanied by local police detective Joe Leeman, who will guide you through the roads and nooks and crannies of the most interesting crimes in the city. It may seem a bit gory and violent, but teens and those who like to tweak their nerves will love it.
Details are here.
The Lawn on D
Family weekend in Boston is going to be great at 420 D St. through Oct. 31. It's a platform for active lawn games and delicious street food. Every weekend you can get into a completely different atmosphere thanks to the wide program and your own imagination.
The program for each day is here.
Your weekend with hot drinks
This is not a story about "an intoxicating evening", but rather about discovering new taste horizons and developing sommelier talents.
Back Bay and $10 cocktails
A breakaway weekend in Boston with absinthe cocktails. At Rochambeau, it's best to have a weekend in the middle of the week, then you can add dollar oysters to your order.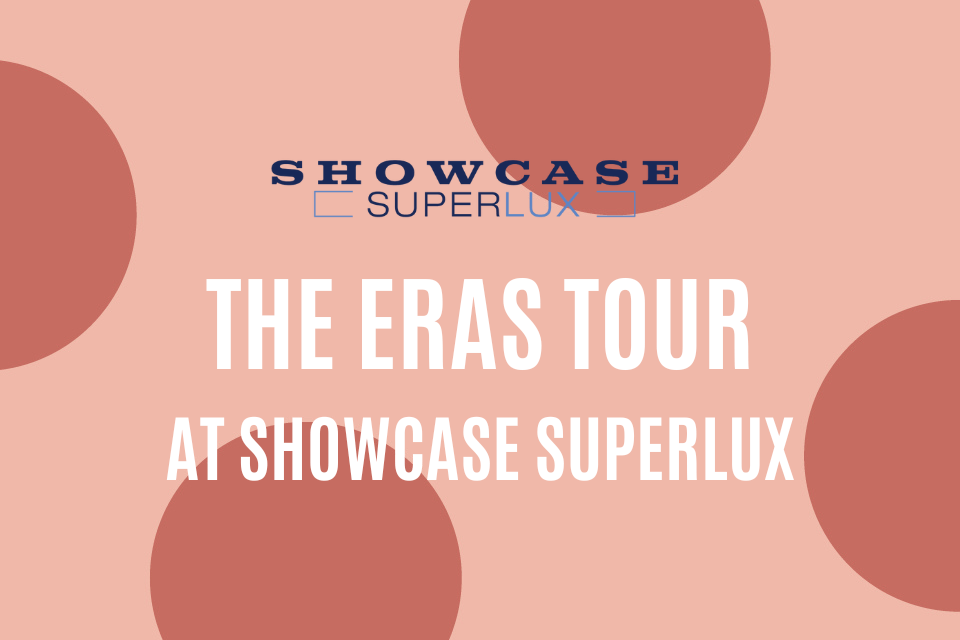 Enjoy Taylor Swift
On October 14, the Chestnut Hill location will not only offer a movie, but also a free party. Cocktails and friendship bracelets, music in the lounge area and a great vibe to head to the screening. Now you definitely won't have the question of what to do in Boston weekend in October.
Details are TOTAL.