Best comedy clubs in Boston: 10 places that will make you laugh out loud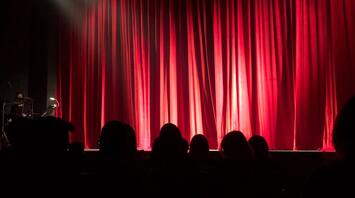 Laughter, delicious cocktails, and great company are offered by Boston's comedy clubs. Source: Image by Monica Silvestre/Pexels
Several of America's favorite contemporary comedians started their careers in Boston, such as Denis Leary, Lenny Clarke, Conan O'Brien and Amy Poehler. Thus, in addition to all its other virtues, Boston loves and knows how to laugh. There are plenty of venues of all sizes, suitable for full-fledged acts and performances as well as for small improvisations and stand-ups. They can be fun rooftop bars, theaters, or cozy restaurants. Grab your favorite cocktail and get ready for quality humor at the best comedy shows in Boston, MA.
1. ImprovBoston
This Central Square institution is considered a veteran of Boston's comedy scene. This comedy club in Boston, MA (comedy has played a significant role in the city's theater scene since 1982 and has since grown into an entire network of shows and workshops. From Wednesday through Sunday, it hosts improv, sketches, and standup performances. It is popular with audiences of all ages, including family shows in the mornings that even the youngest visitors can take part in. Some shows are for adult audiences only, but most are family-friendly events. It also offers a renowned training program for comedians. A wine and beer bar is available to visitors, as well as snacks and soft drinks.
2. Nick's Comedy Stop
This Boston comedy bar has been providing a performance venue for local talent and guest stars from other regions and countries since 1977. While discovering new things, it maintains its roots that helped it gain a place in the comedy scene. National legends like Jay Leno, Phyllis Diller and Jerry Seinfeld have performed here, and artists like Dane Cook, Lenny Clarke and Denis Leary still stop by. Only audiences over the age of 8 are invited to the show. There is a well-stocked bar, but no food. You can have dinner before the show or afterward at restaurants nearby. This club also hosts corporate events and private parties.
3. The Wilbur Theatre
The Wilbur Theatre is located in the historic district and is a great option for a fun night out in Boston with live music and Boston Comedy Connection. It now showcases mostly comedy and music genres. It leads the way when it comes to attracting the best local, national and international talent, although this place is not exclusively a comedy club. If you're lucky, you can get tickets to see stars like Jimmy Fallon and Kathy Griffin. Check the theater's event schedule in advance to get the best tickets and get a real taste of comedy while enjoying a cool drink.
4. Giggles Comedy Club
The stretch of Highway 1 on the North Shore just off Boston is a themed area known for its chain of restaurants, the legendary Prince Pizza in particular. It is easily recognized by the replica of the Leaning Tower of Pisa out front. It is within its walls that the popular Giggles Club operates. Every Friday and Saturday it hosts some of the best comedy shows in Boston, where you can meet legends like Lenny Clarke and Steve Sweeney regularly. Fill your evening with laughter while enjoying delicious pizza and reasonably priced drinks. Since the club is out of town, you'll need a car.
5. Laugh Boston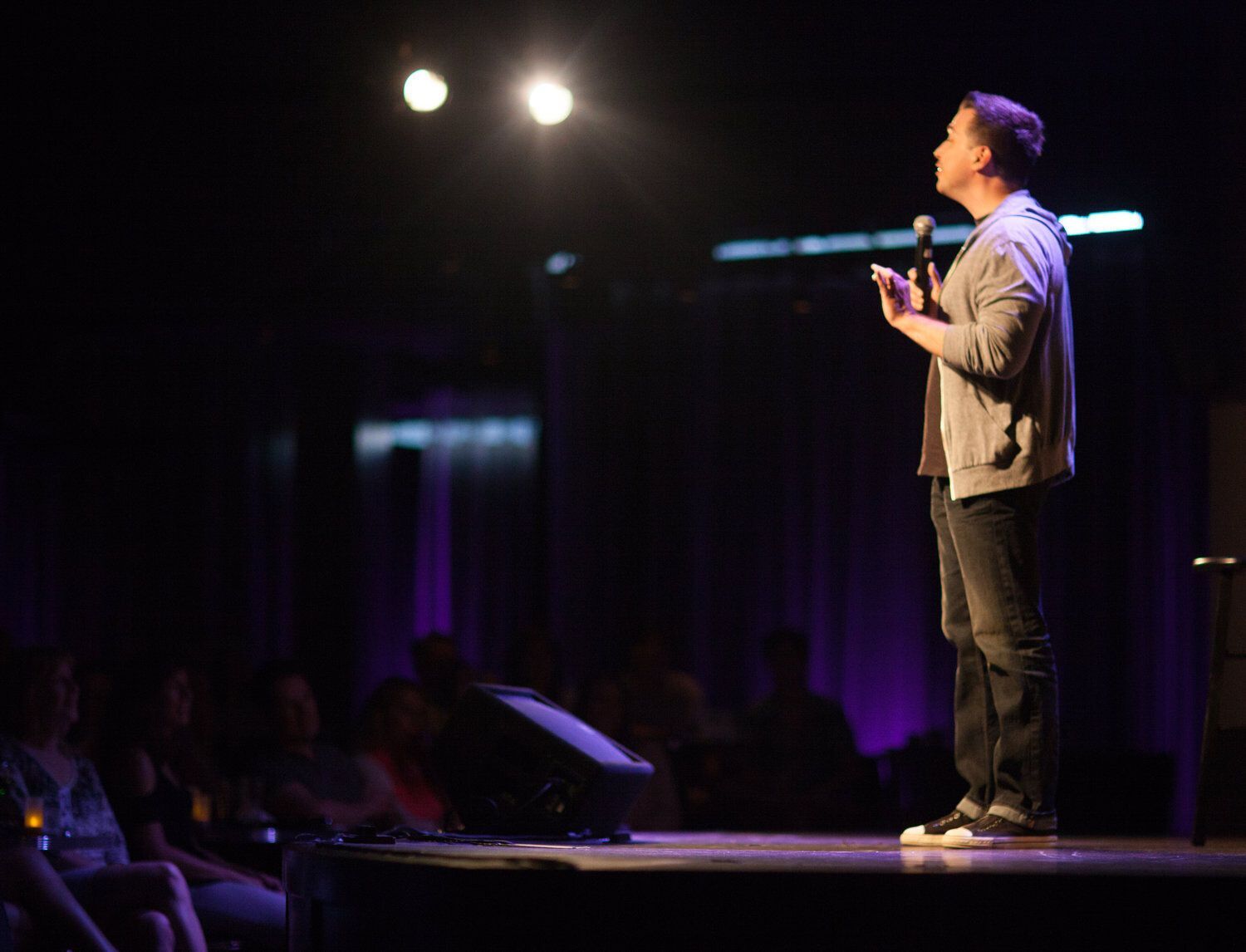 Another gem of urban comedy and one of the best comedy clubs is located at the Westin Boston Waterfront Hotel. It hosts standup comedians from all over the country. The event schedule is floating, with two to three shows per week. The auditorium holds 300 people with seating, but despite this the atmosphere is quite cozy and casual, allowing for a great view from any angle. The shows are usually not age-restricted, but most are R-rated. The club's program features both well-known comedians and promising talent. The club has a cocktail bar and serves light snacks. However, outside food and drinks are prohibited.
6. Improv Asylum
This comedy club in the North End, Boston, has been popular with fans of improv and comedy sketches for over two decades. Many shows are designed for family viewing, but some have age restrictions. Performances are usually held every night, with several shows on Friday and Saturday in a row. Weekends host midnight programs for audiences not afraid of risqué R-rated jokes. There's a regular cast and crew on stage, and the audience is also involved in the performances, so visitors have every chance to feel like they're part of the show. To develop new talent, there is training for aspiring artists, as well as individual shows and corporate training. There is a bar next to the main auditorium.
7. The Rozzie Square Theater
This theater in Roslindale was created in 2018 by two local comedy organizations: "veteran" of the genre The Riot Theater Company and ComedySportz Boston, which has collected awards at comedy shows in the US and Europe. They have chosen to bring people together through laughter to make improv accessible and rewarding. The program of this club includes comedy and entertainment events ranging from the well-known and RG-rated The Boston Magic Lab and ComedySportz to the locally popular Riot Improv shows and SUZZY sketches. In addition to the best comedy shows in Boston, the theater offers beginning and advanced improv classes (paid and free).
8. The Comedy Studio
One of the most popular comedy clubs in Boston was founded back in 1996 as a training ground for comedians. Since then, it has launched the careers of artists such as Brandon Small, Mick Kaplan, Eugene Mirman, and many others. It moved from Harvard Square to Somerville in 2018 but still boasts standups from some of the best comedians in the country and the title of best comedy club in Boston, MA by Boston Magazine three years in a row. The lineup of performers is constantly changing, so every visit promises you something new and exciting. The club offers stand-up, skits, political humor, group performances and new talent in its program. Shows run from Thursday through Saturday. There is a full bar.
9. The Rockwell
Another representative of the best comedy places in Boston is located in Somerville. It is a small performing arts theater. Here you can attend comedy shows, live concerts and plays. It has changed its name several times in its history and may have been known to you as The Davis Square Theater and Comedy Club Jimmy Tingle's Off Broadway. Now it can be considered the most diverse comedy club in Boston, with a wide range of styles on the program from standup and burlesque to sketches and even children's shows. There is a full bar, but no food. Some performances are available as dinner shows at the Saloon restaurant next door.
10. City Winery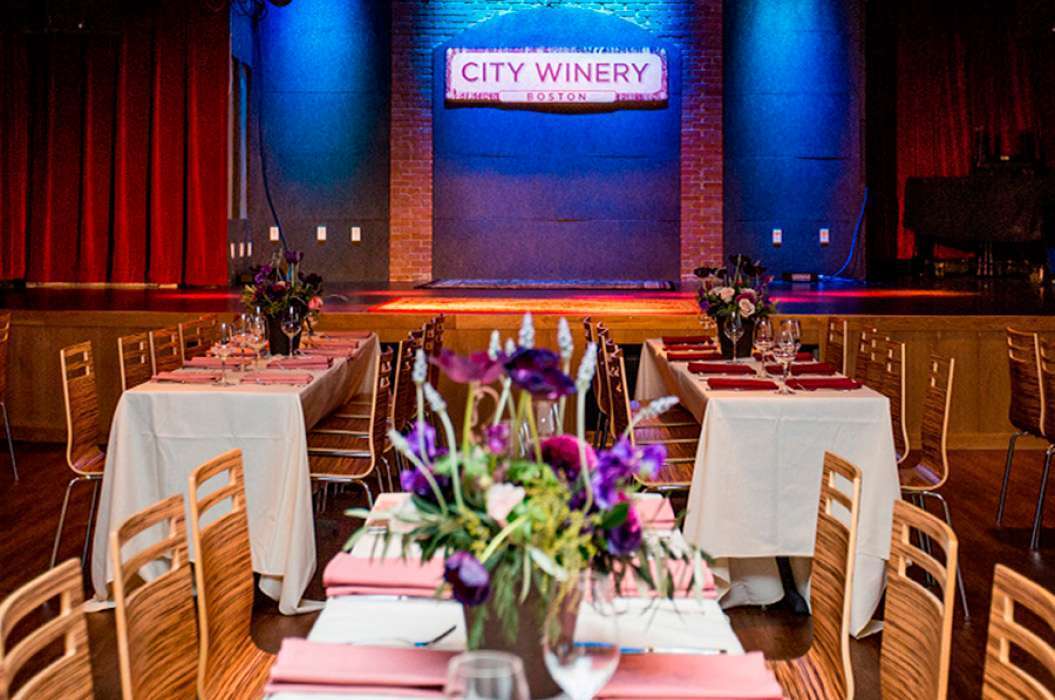 This wine bar and restaurant opened in 2017 in the West End neighborhood. While its main focus remains wine and music, it has also gained fame as one of Boston's premier music and comedy venues in Borton over time. Visitors can dine in the main dining room and enjoy great wine (there are over 400 varieties) before heading to a show in the small lounge with a full bar. City Winery hosts comedy shows, comedians (from established artists to up-and-coming newcomers) and group comedy performances. Comedy stars such as Jay Mohr, Isaac Mizrahi, and Ben Bailey can be seen here.